Sredaa, 2014-2015, Skolkovo
Task: to design a space for the university
Team: Andrey Vinichenko, Dmitry Grebenkin, Mikhail Larin, Elena Guselnikova, Maks Poroshin, Andrey Kokorin
— Let's start with the student cohort space. First of all: what is the student cohort space?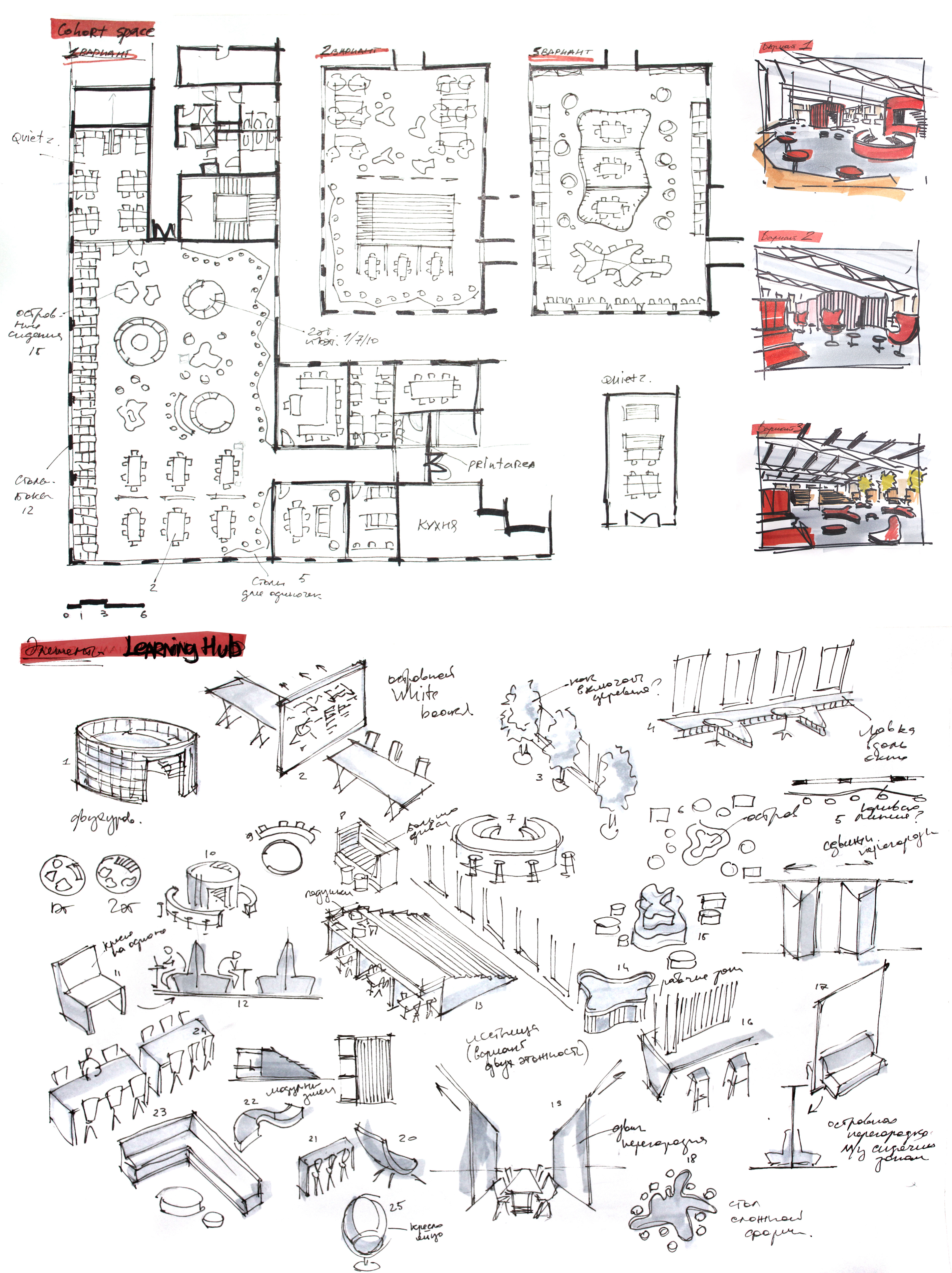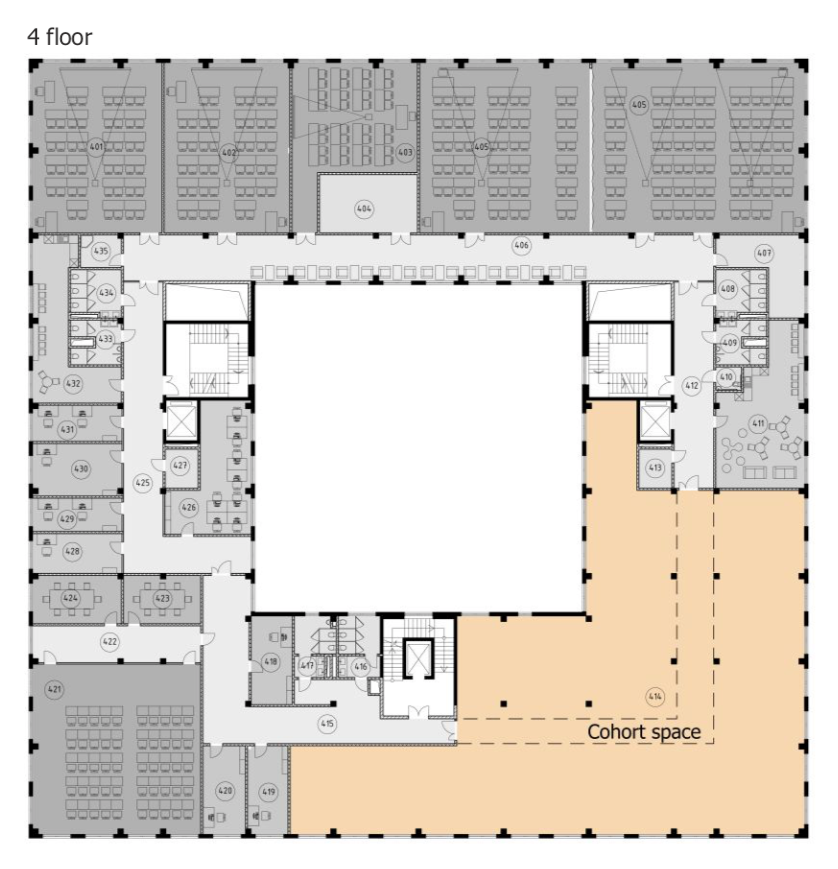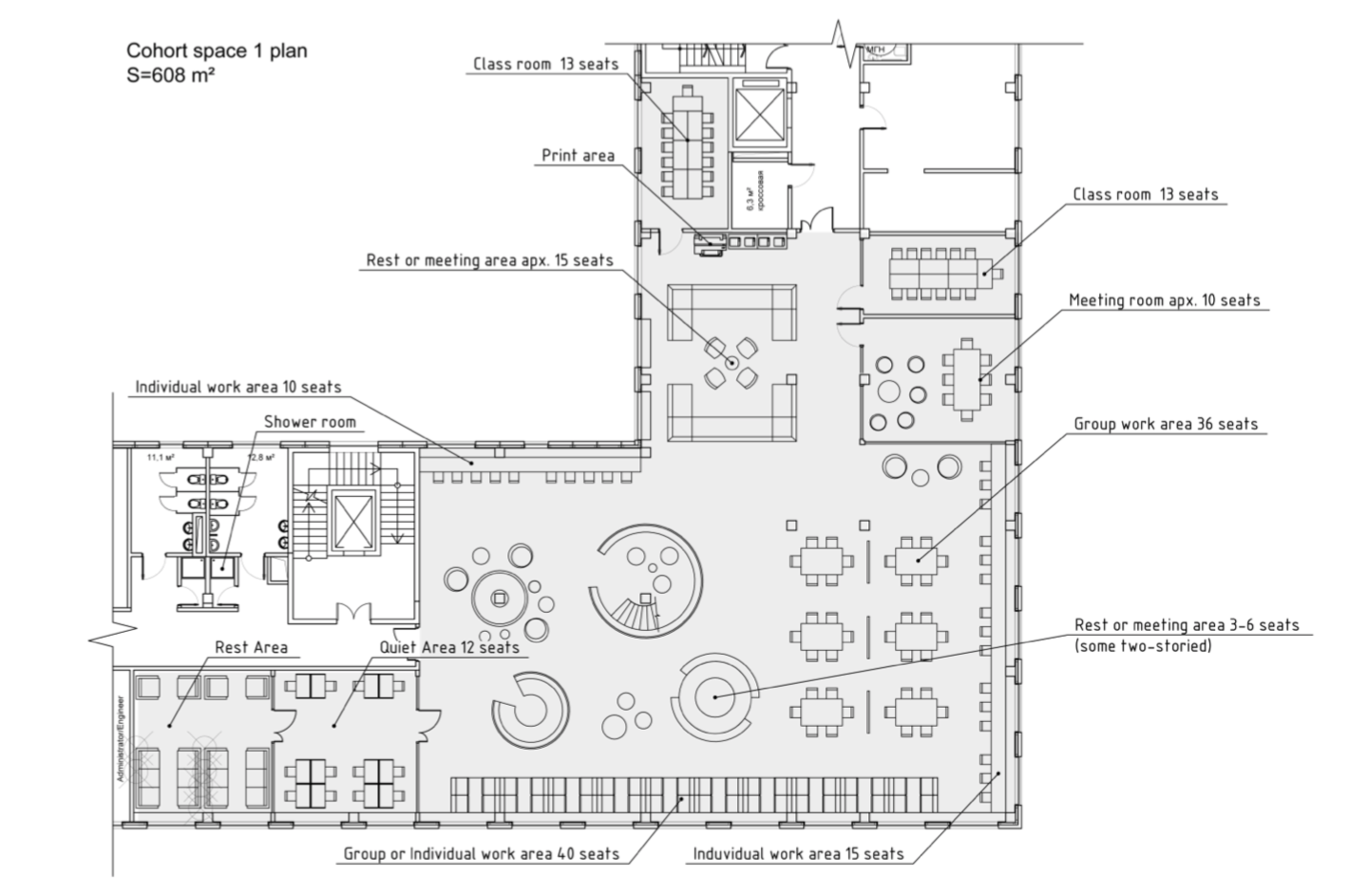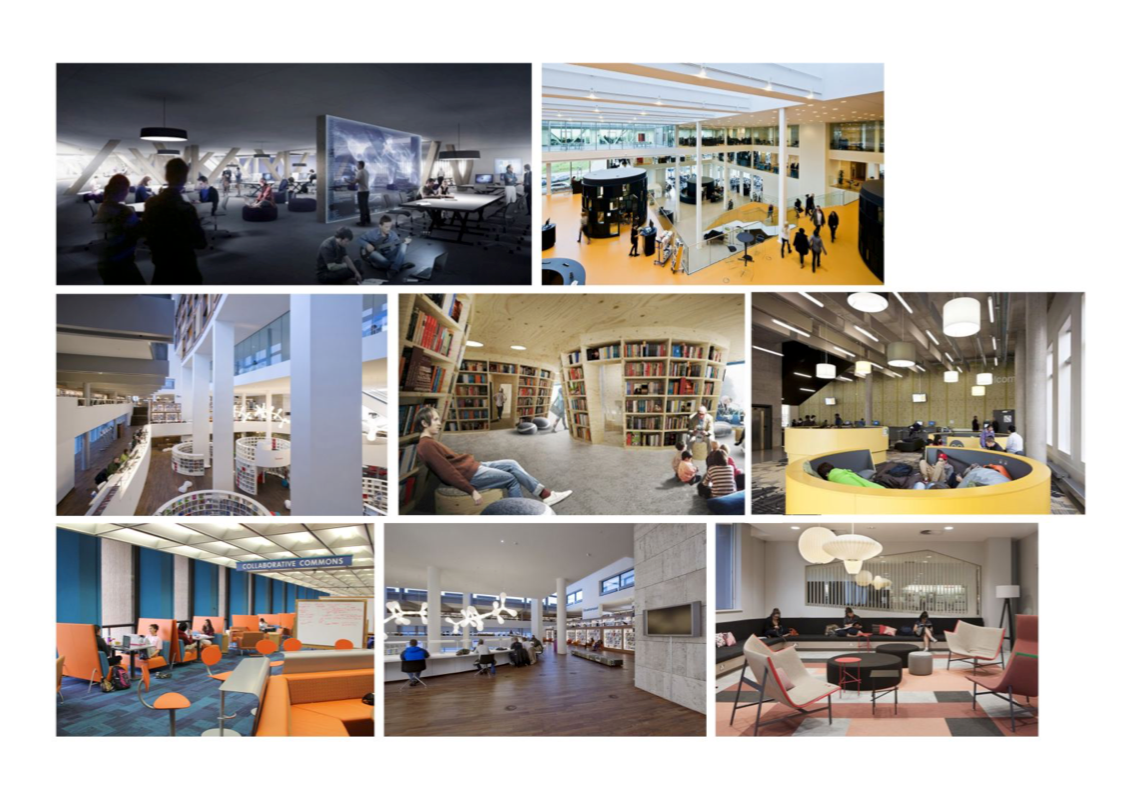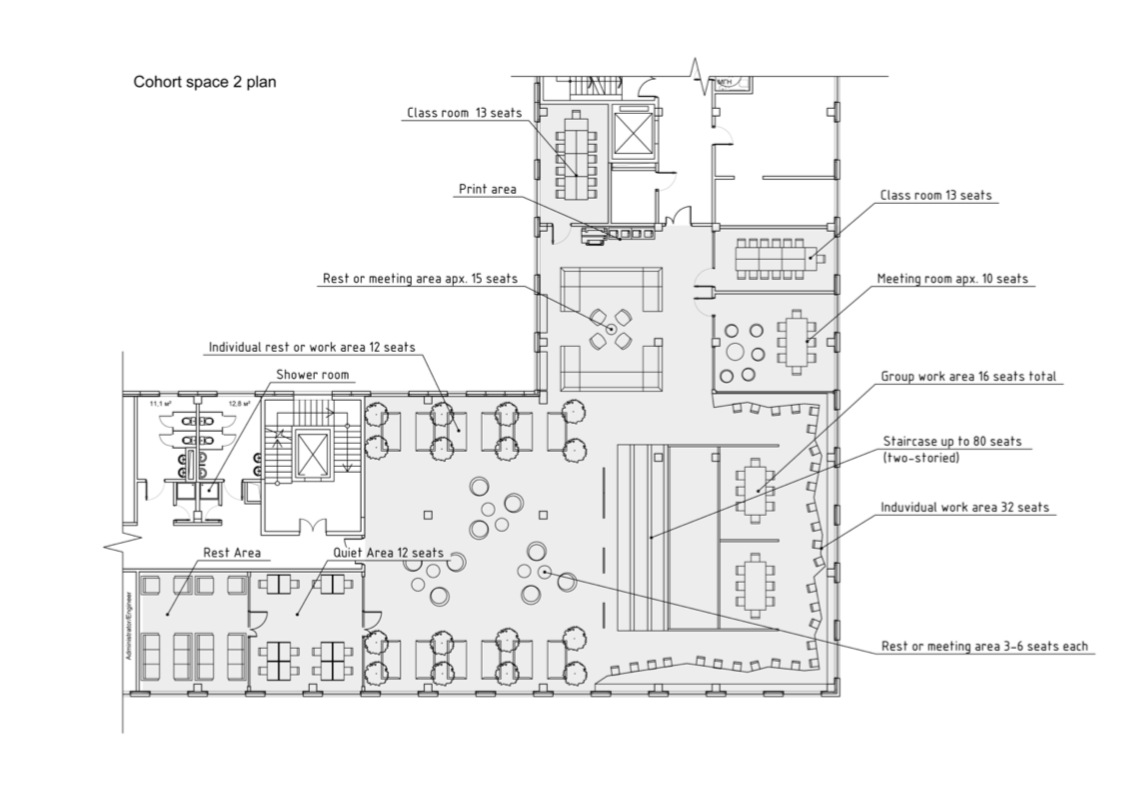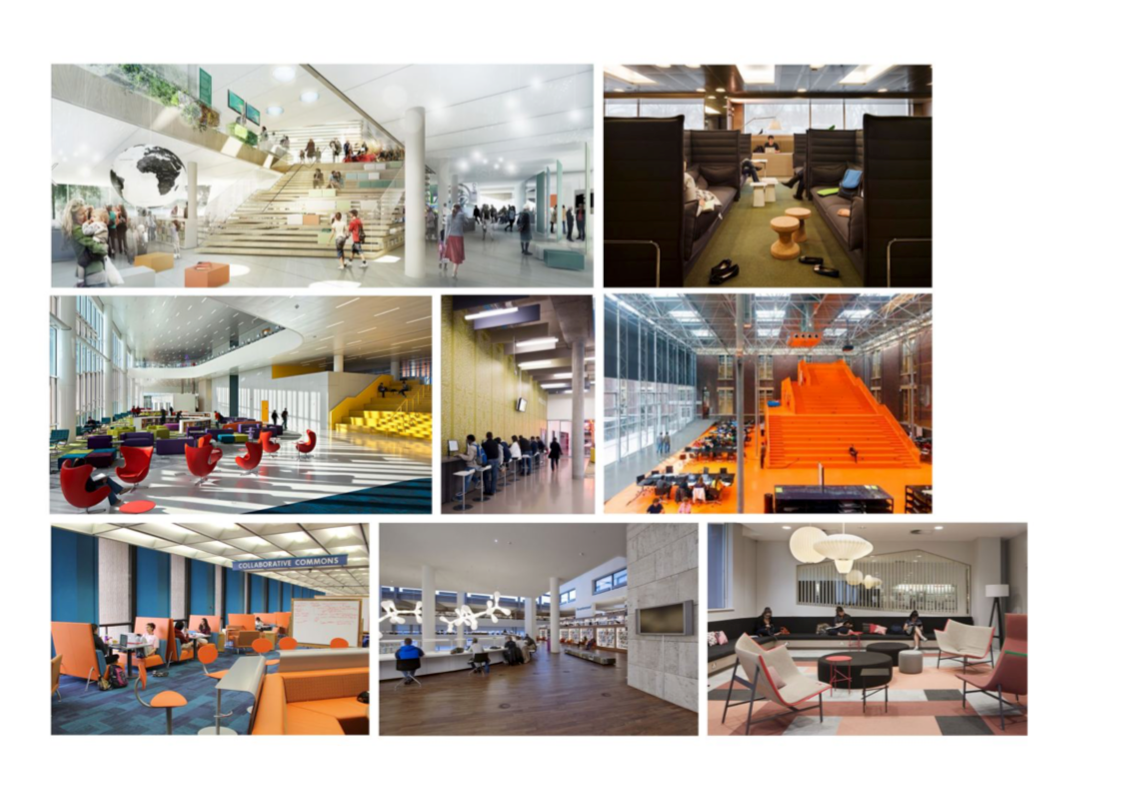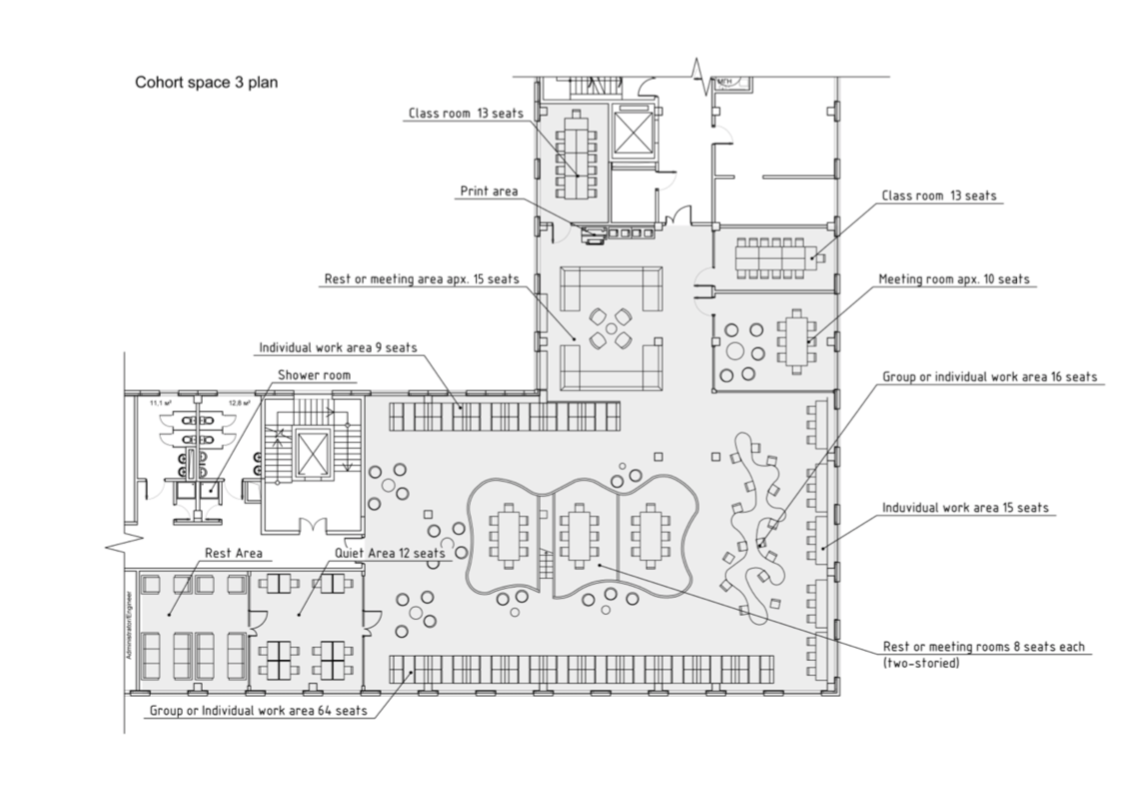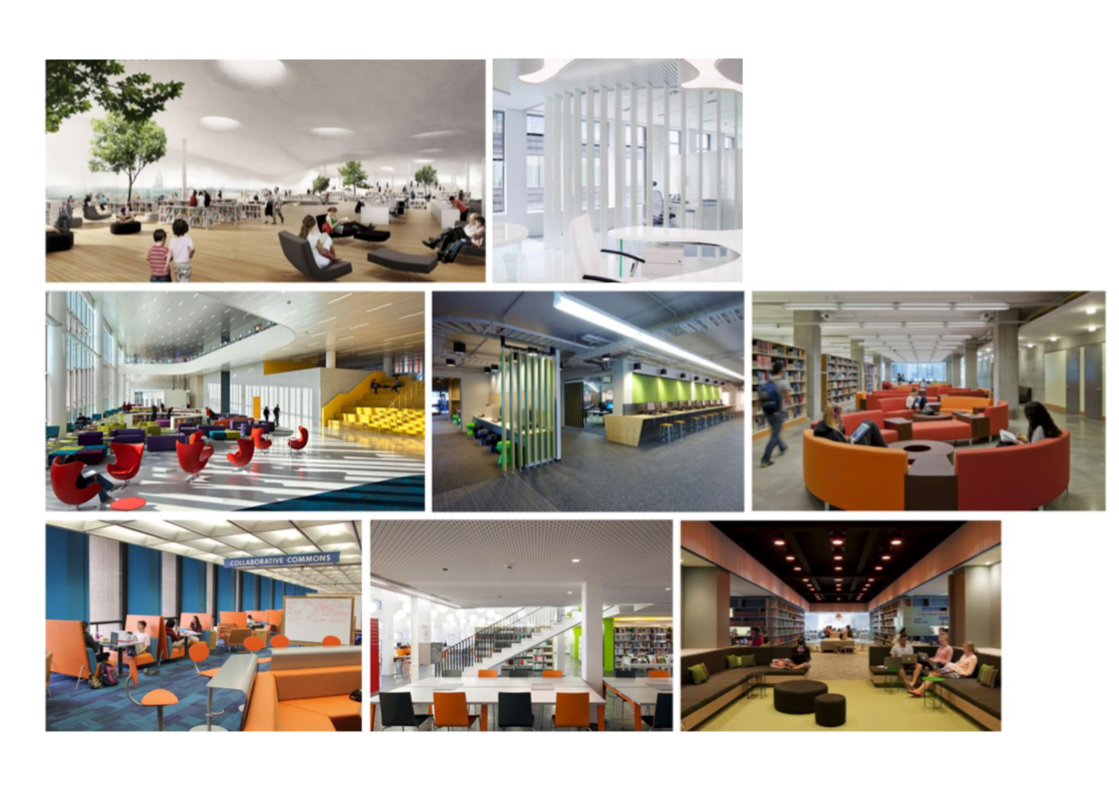 — We should come up with design rules and agree on them with the client.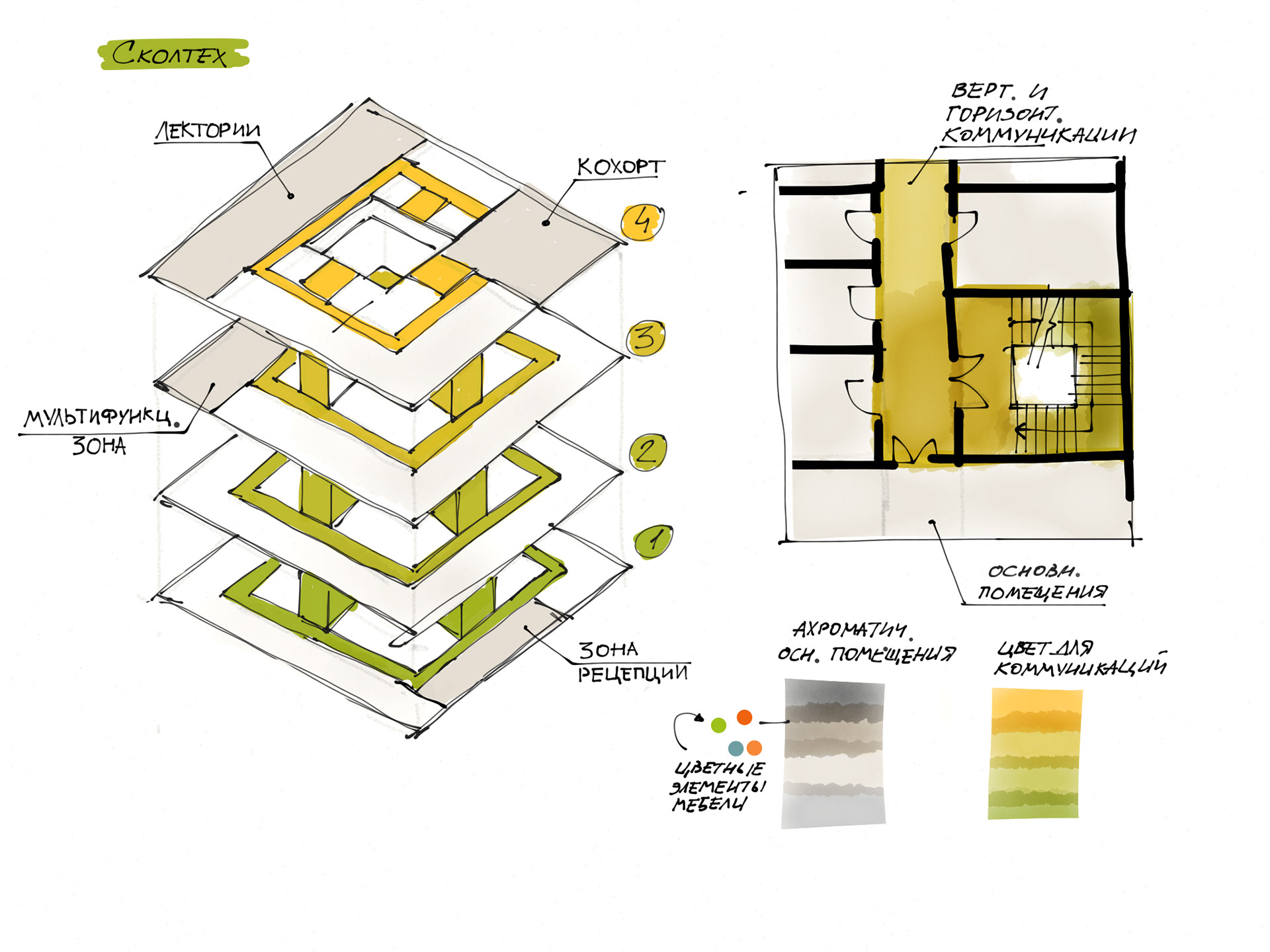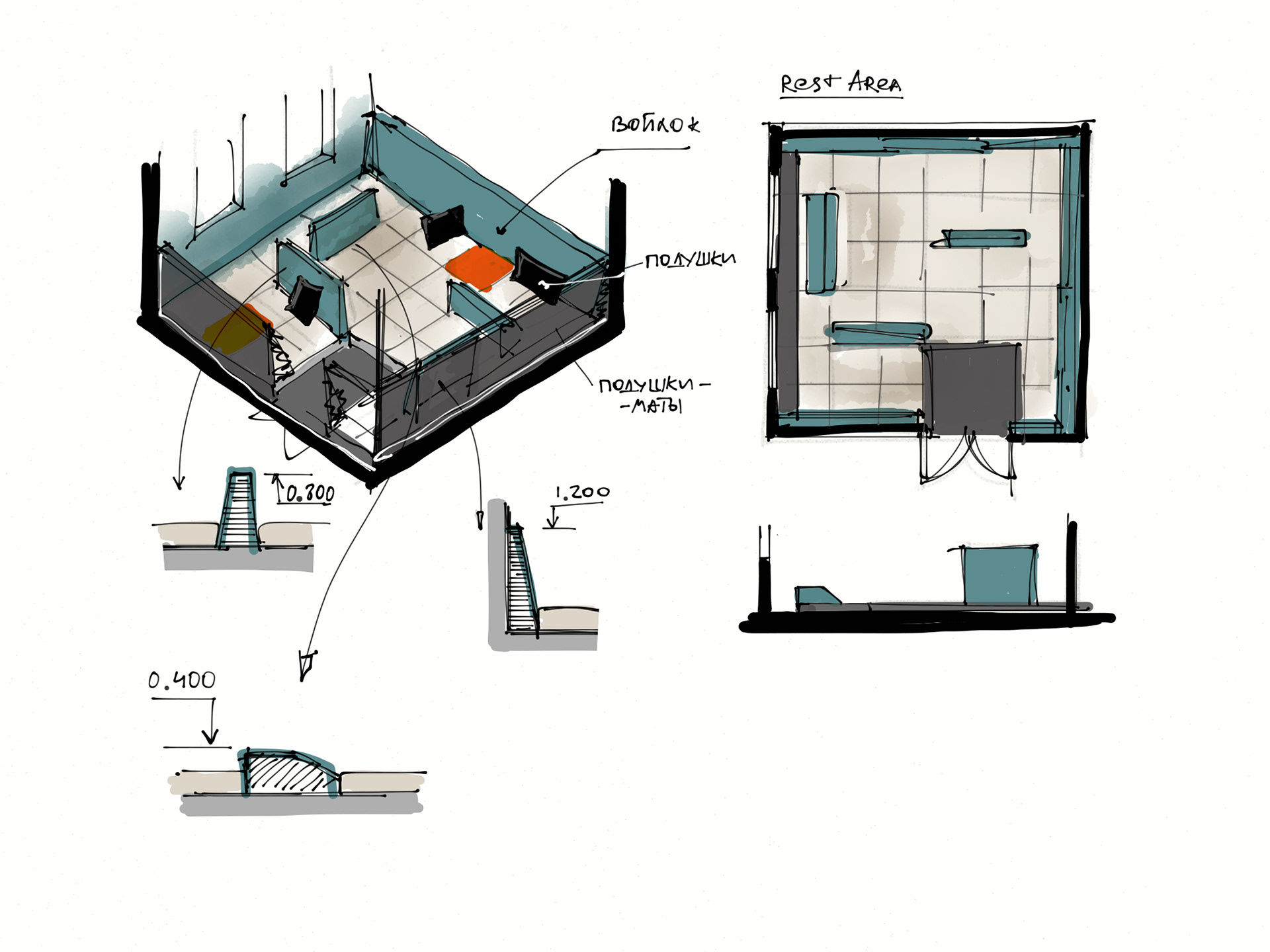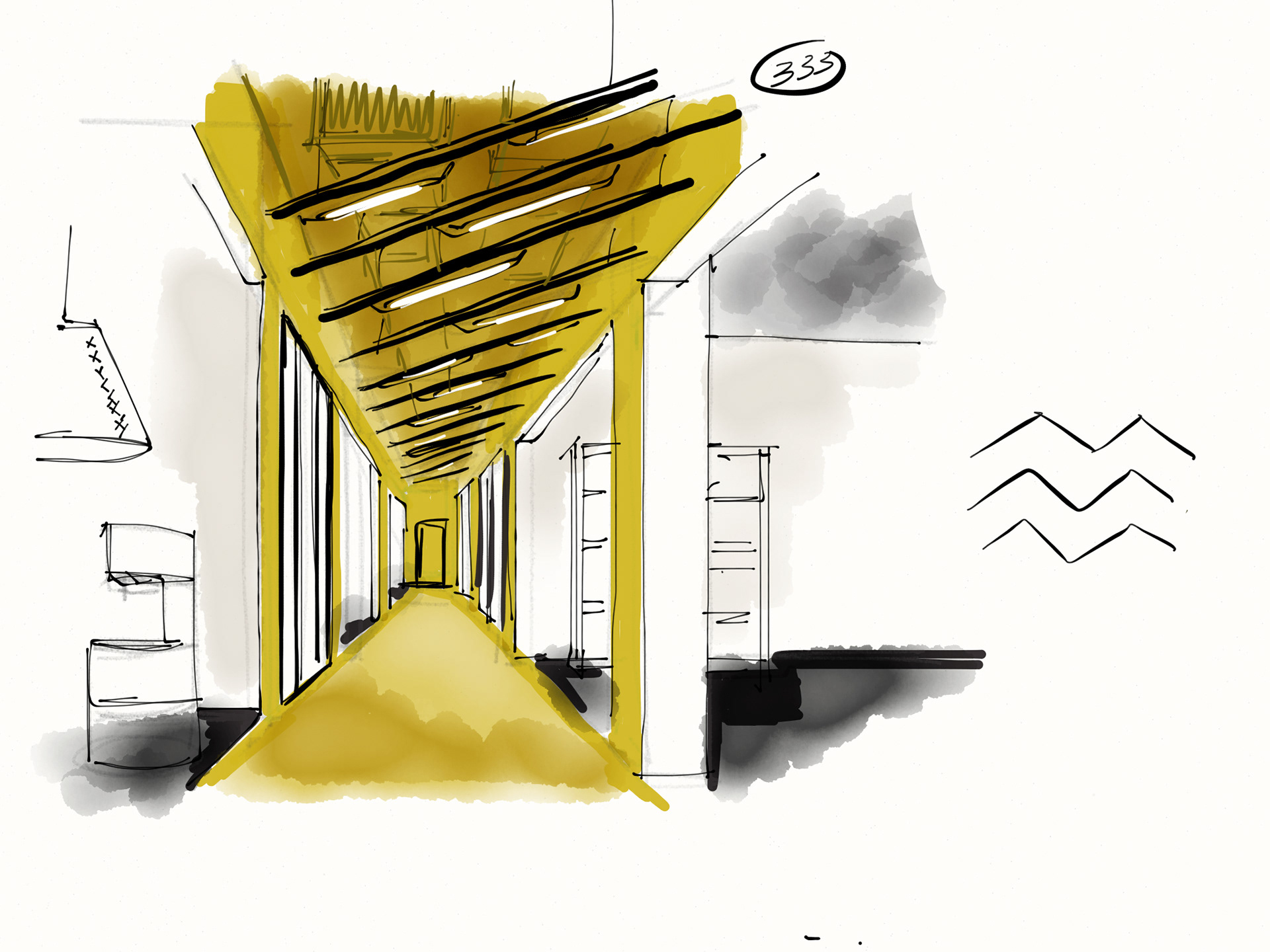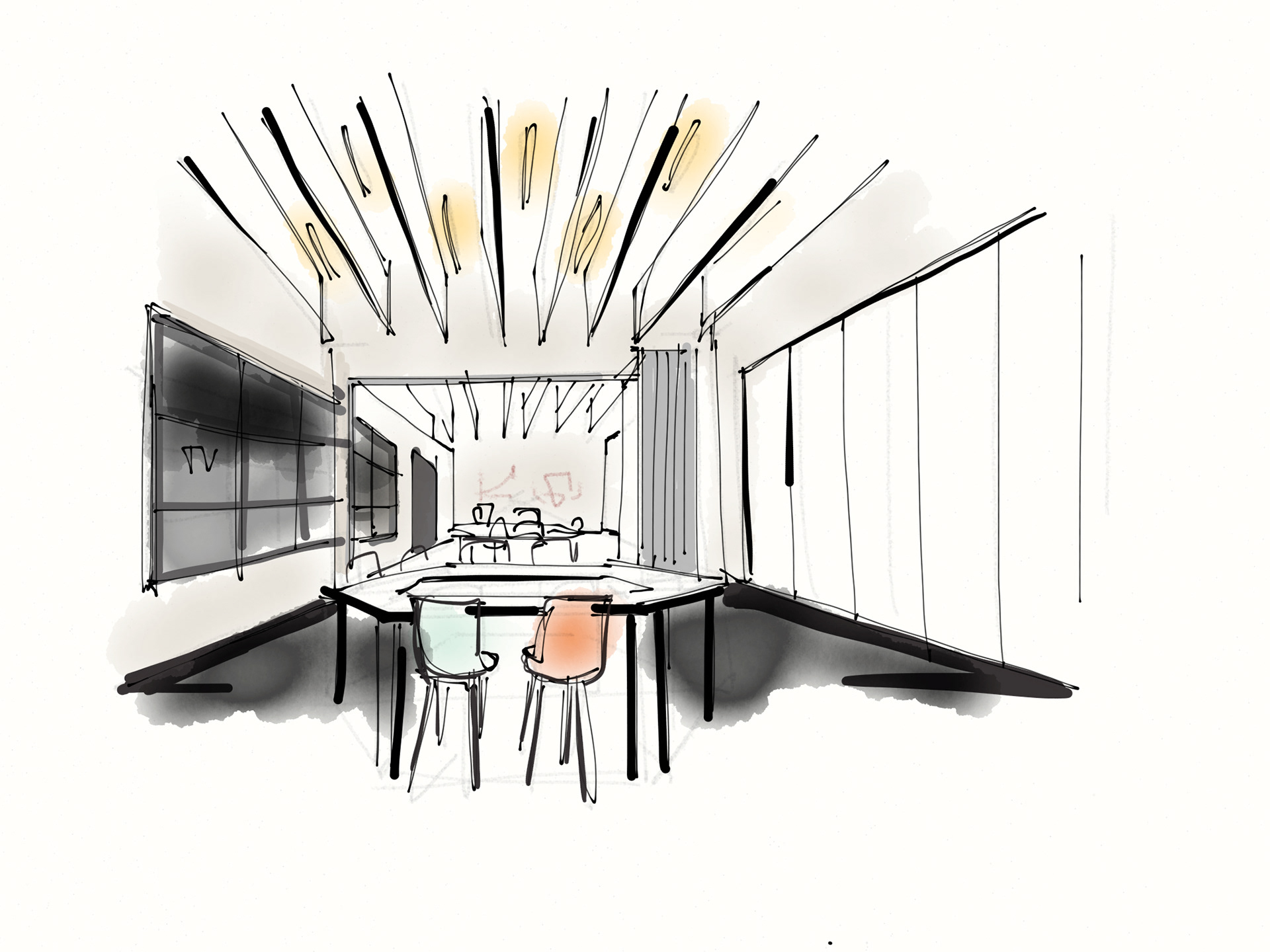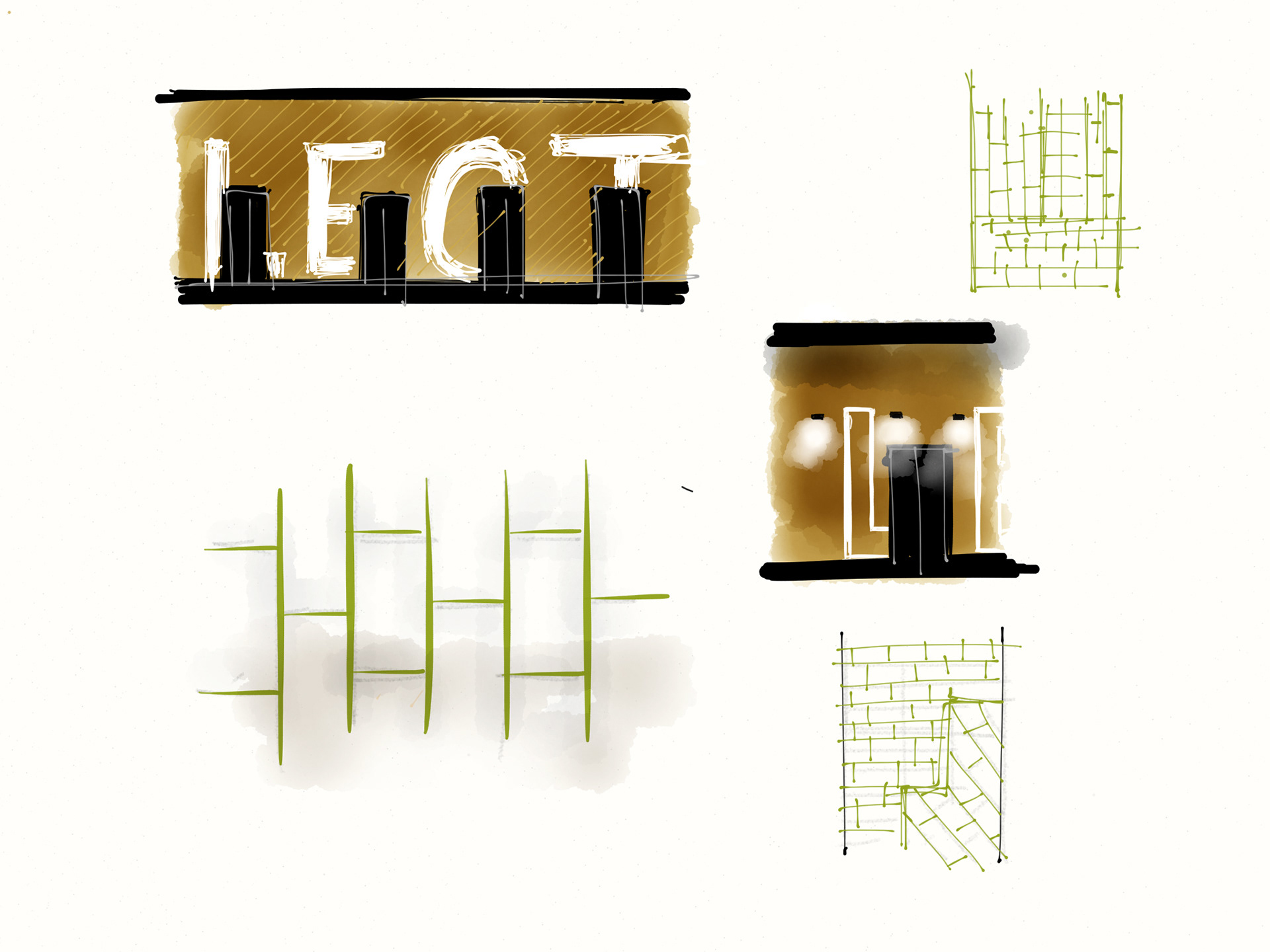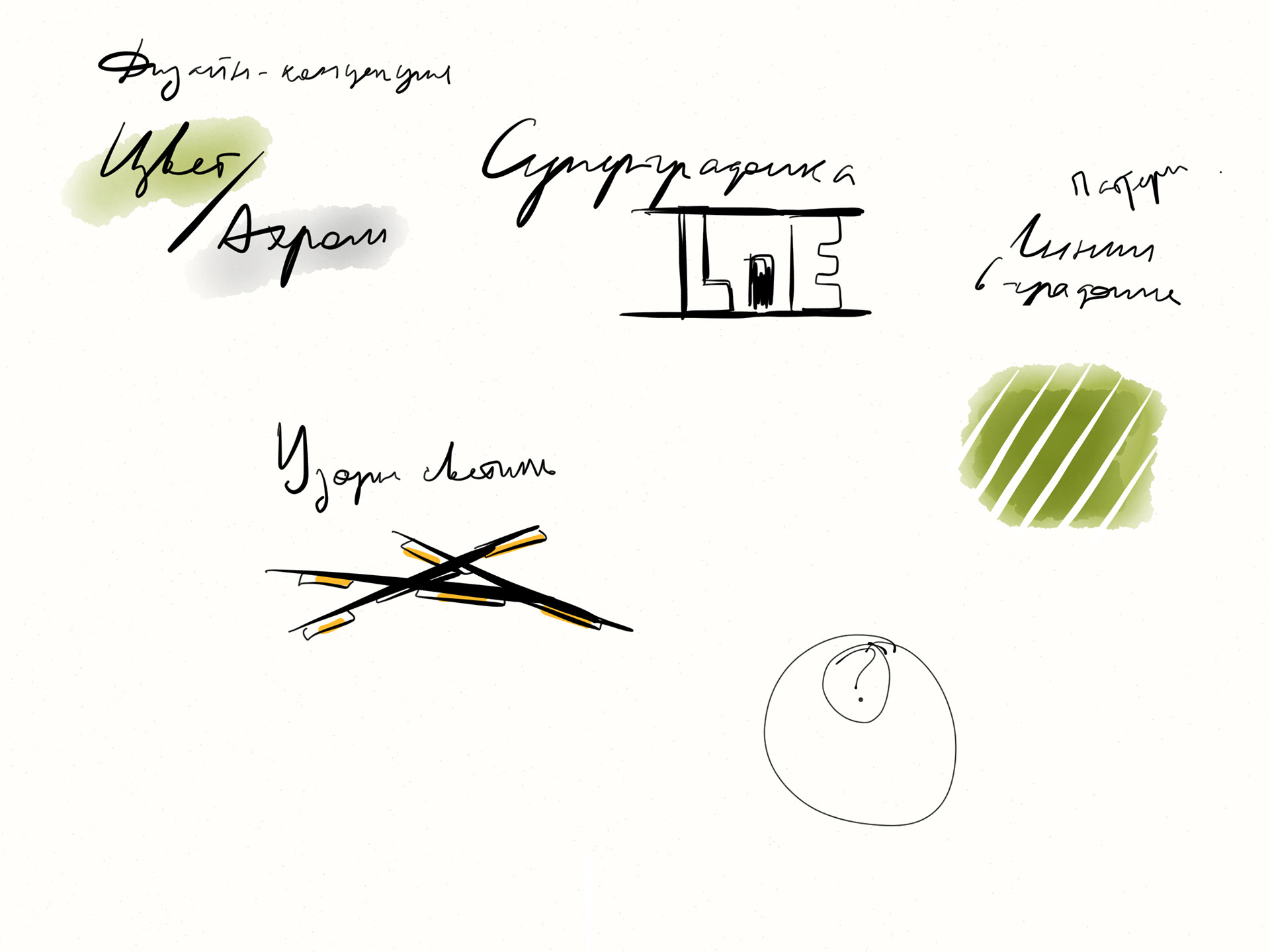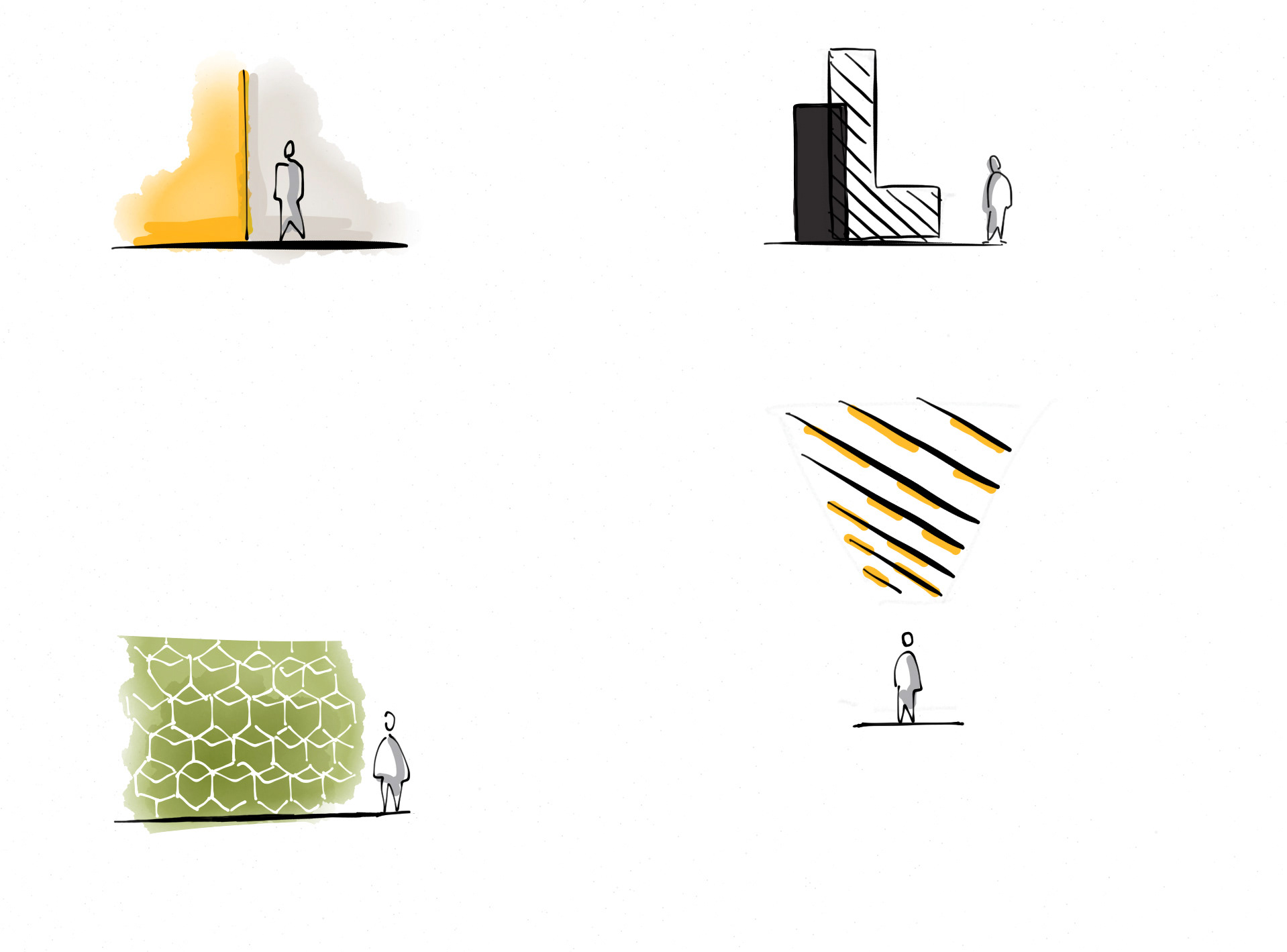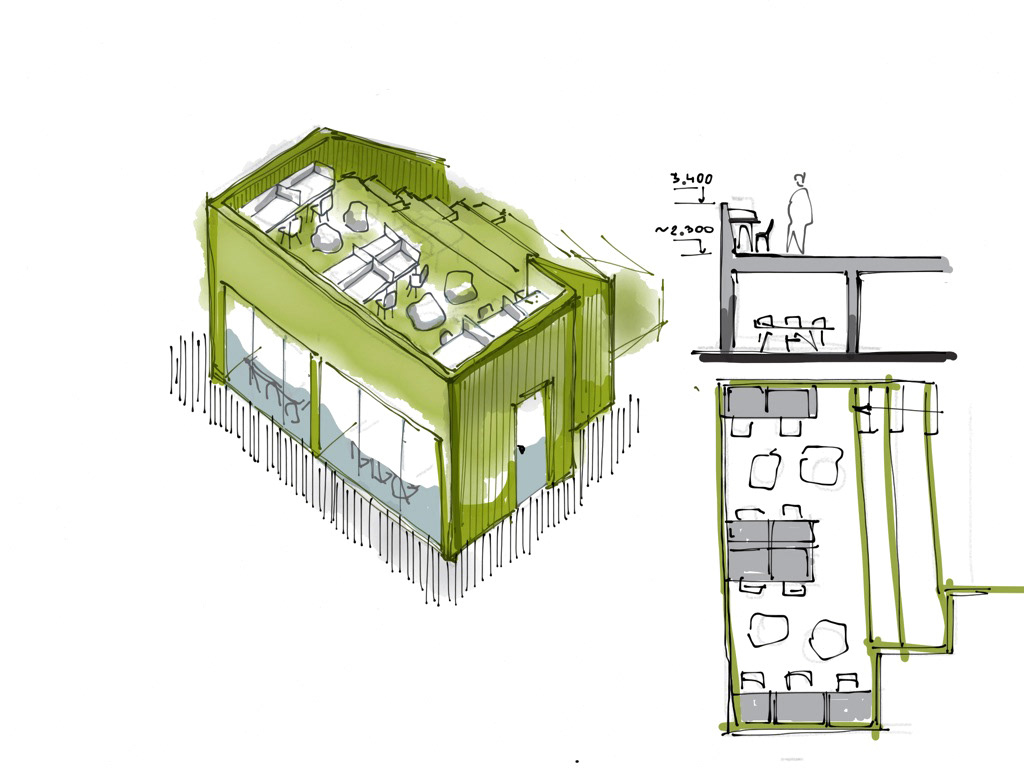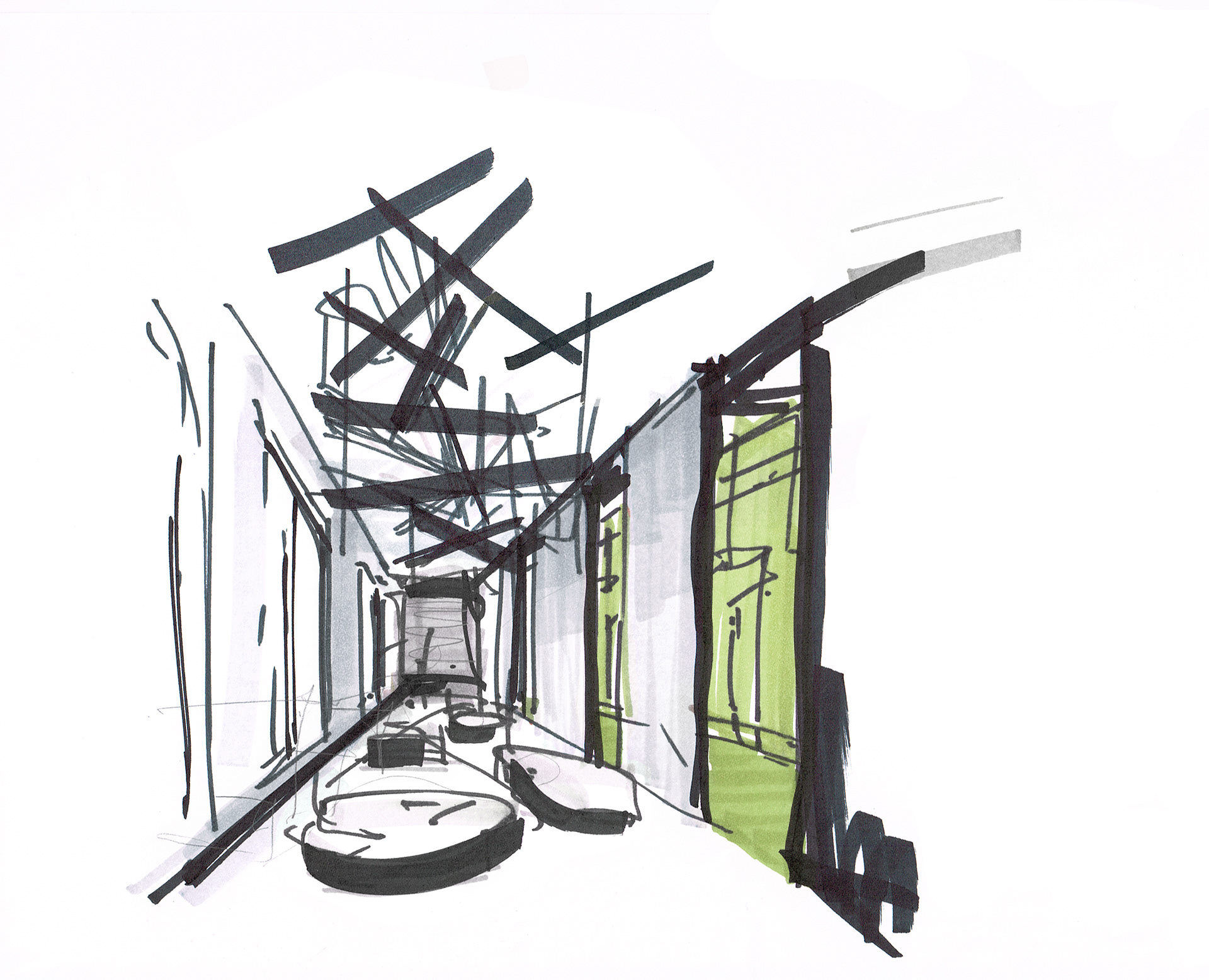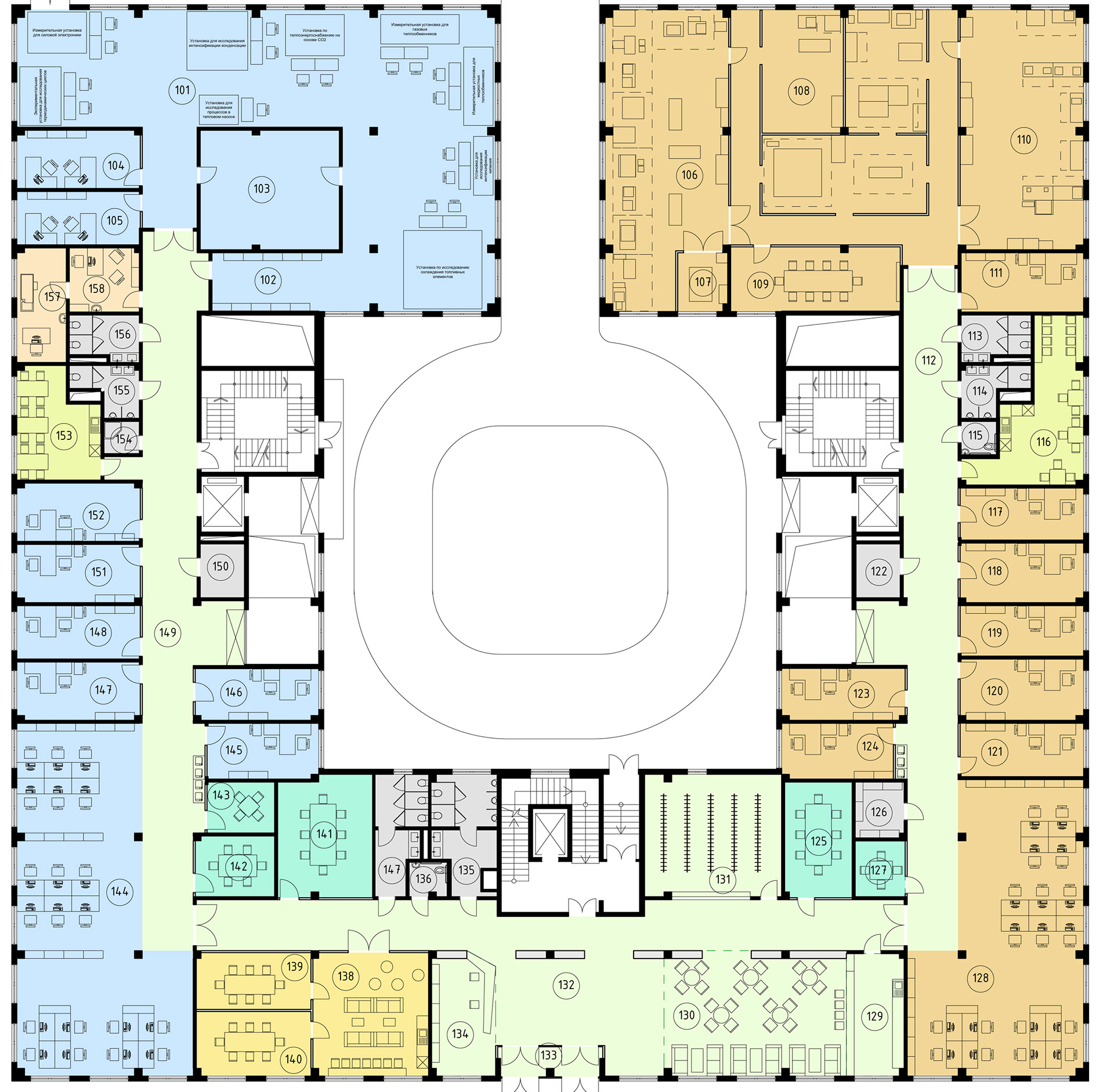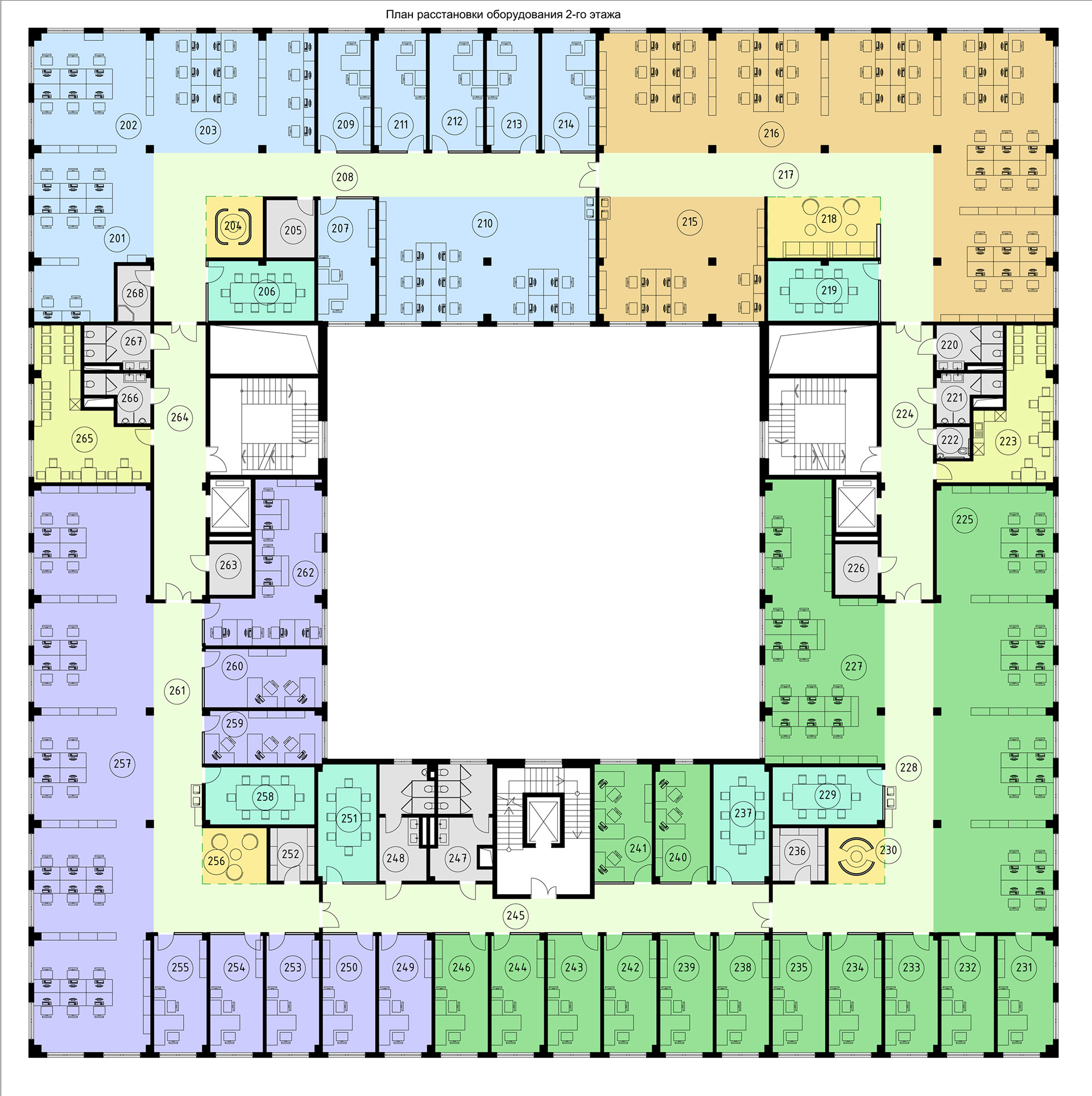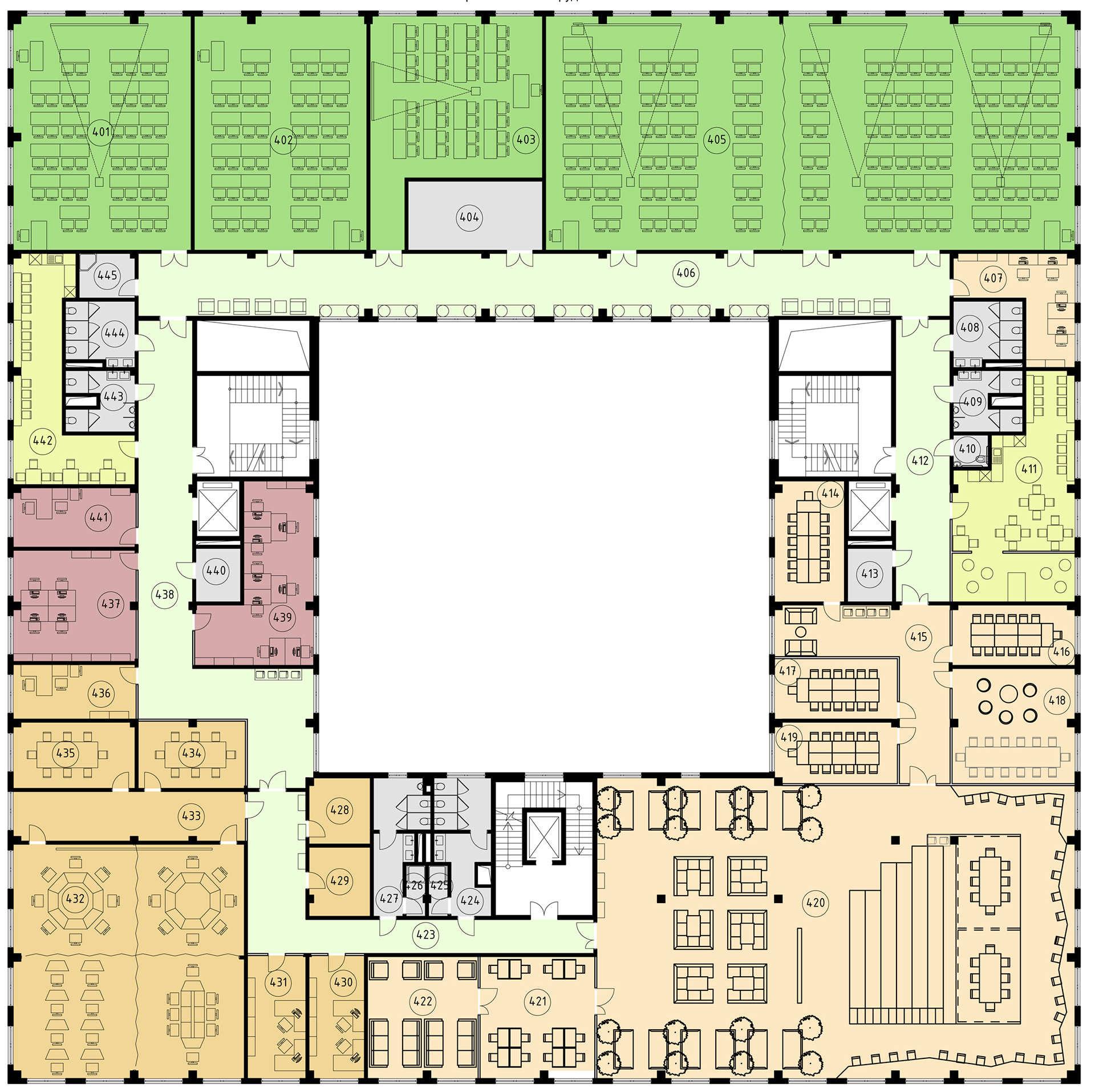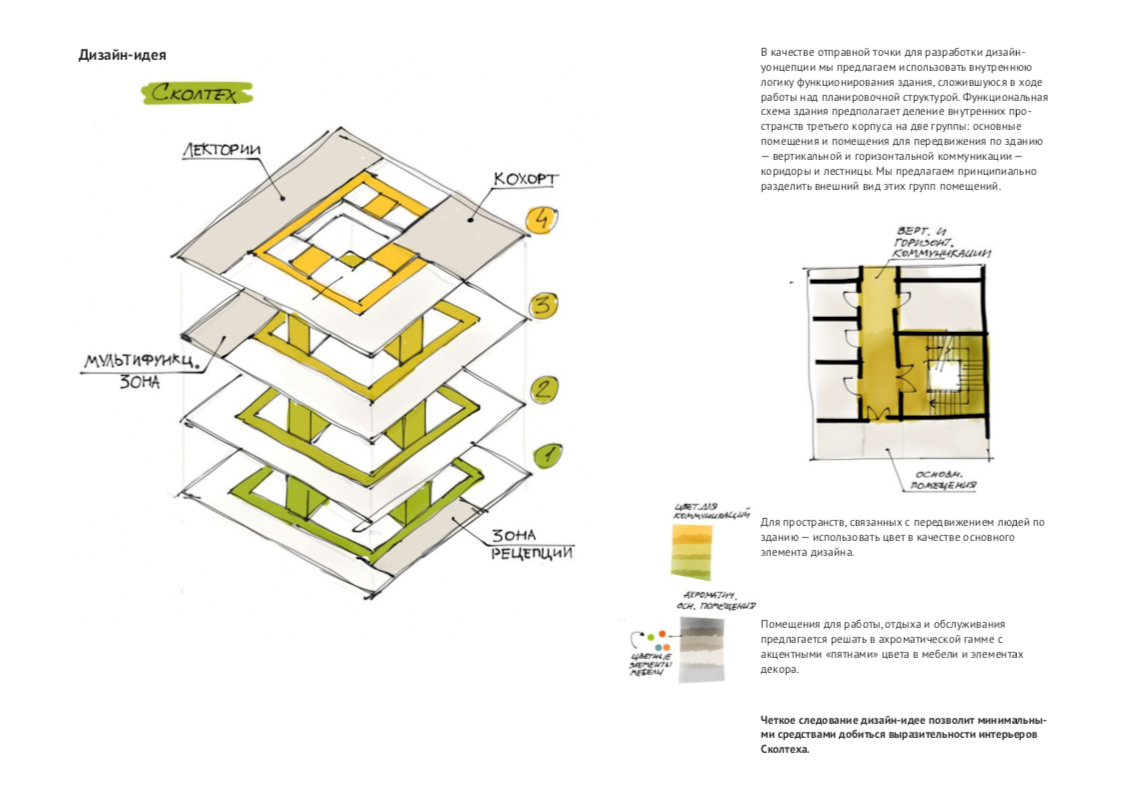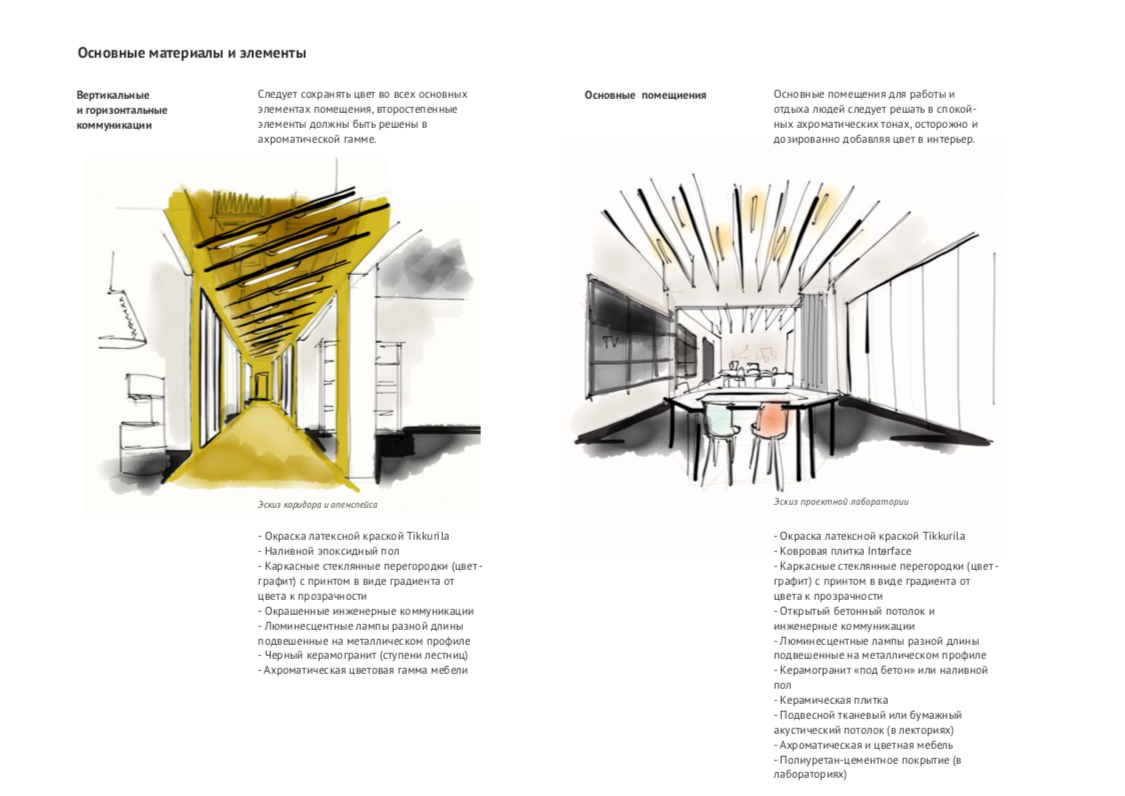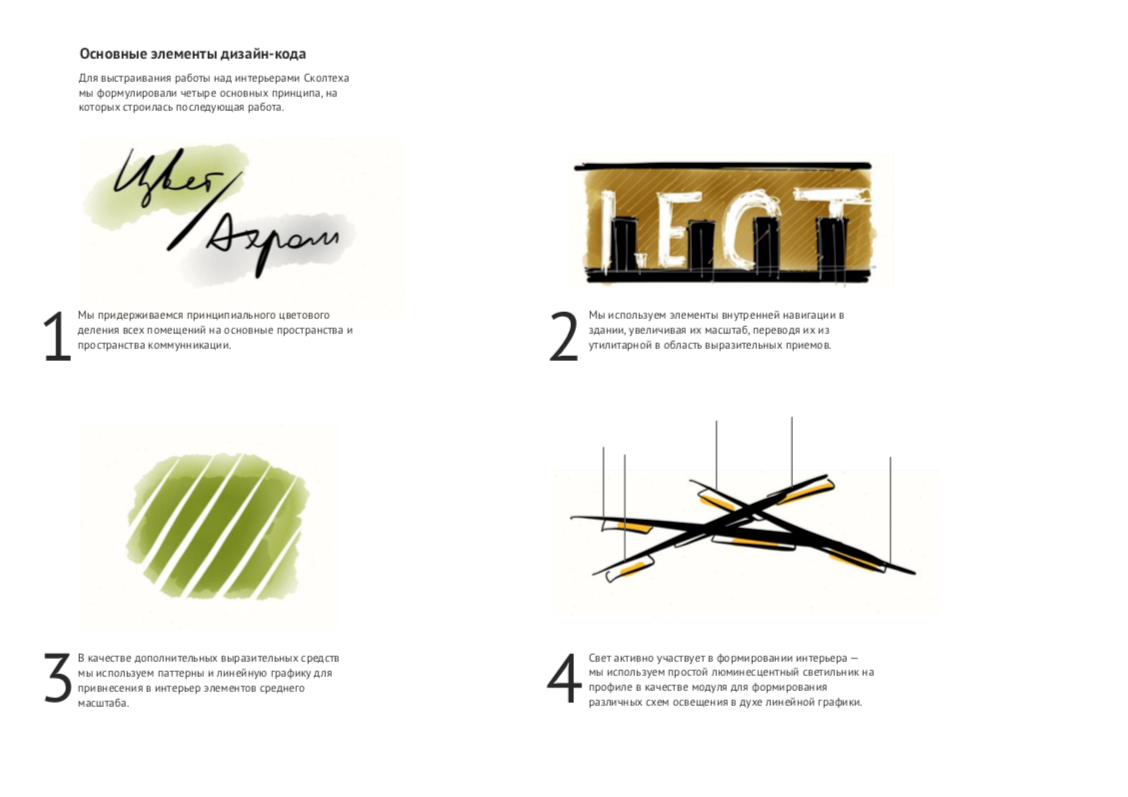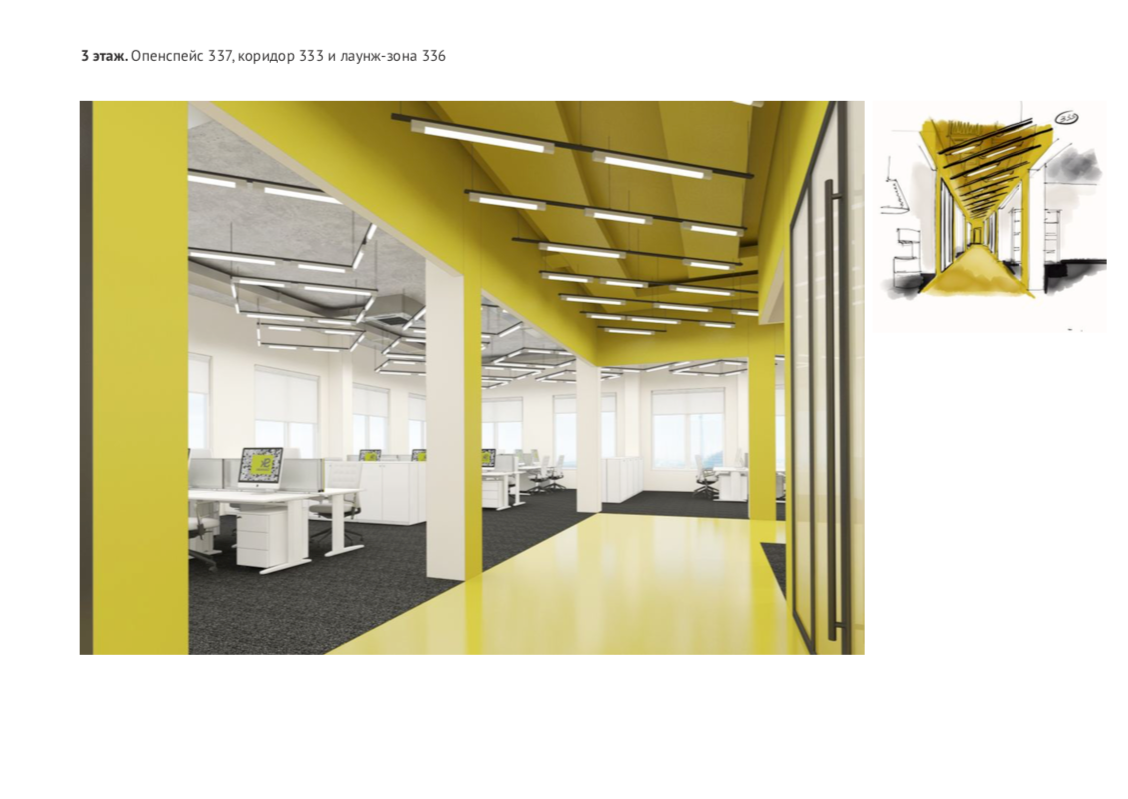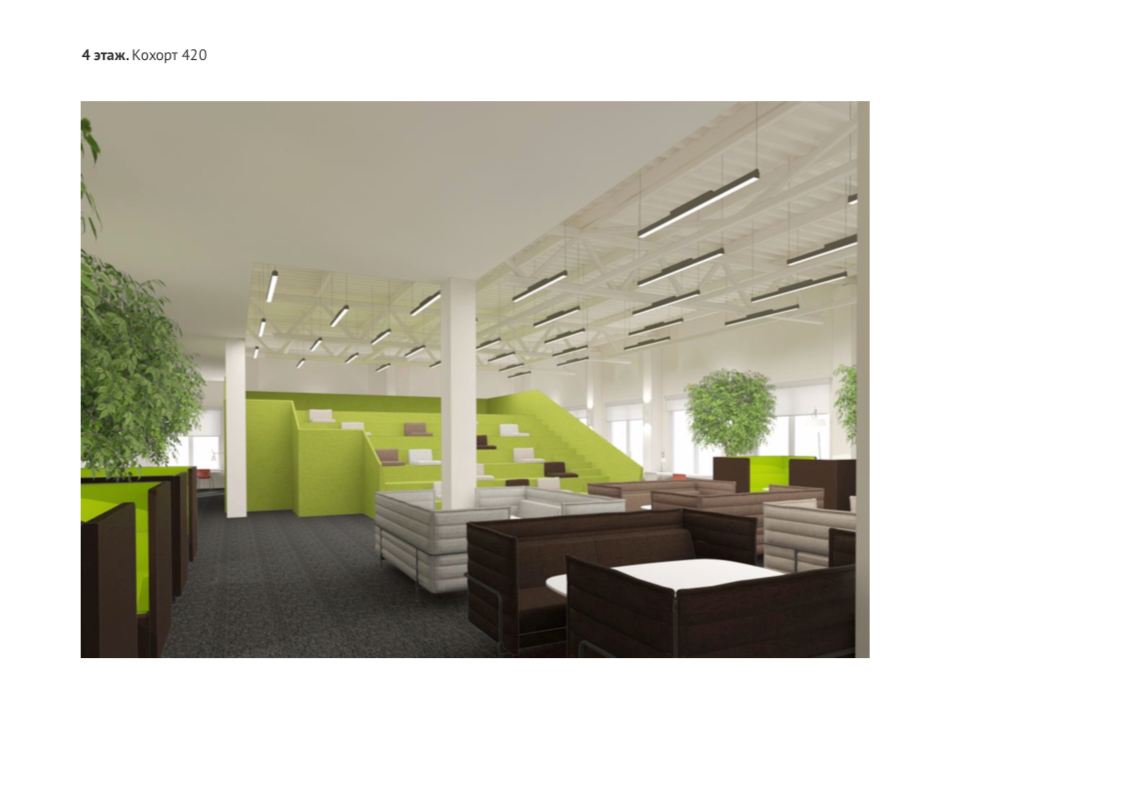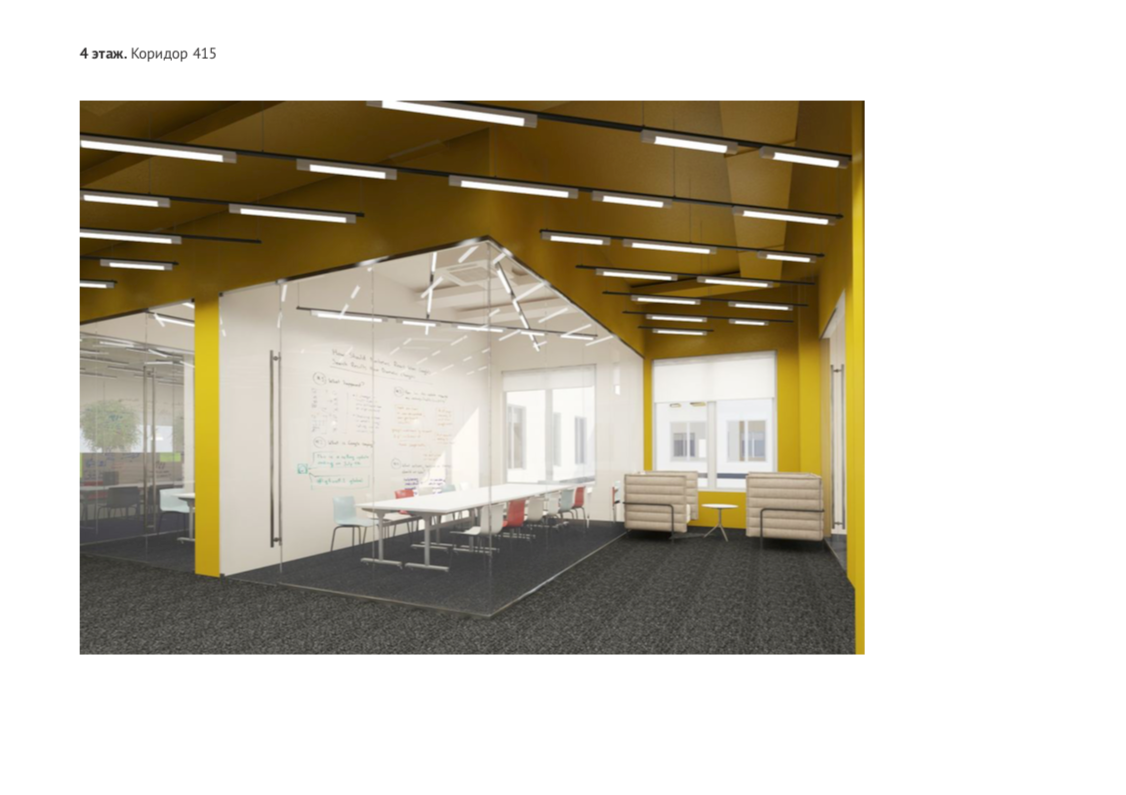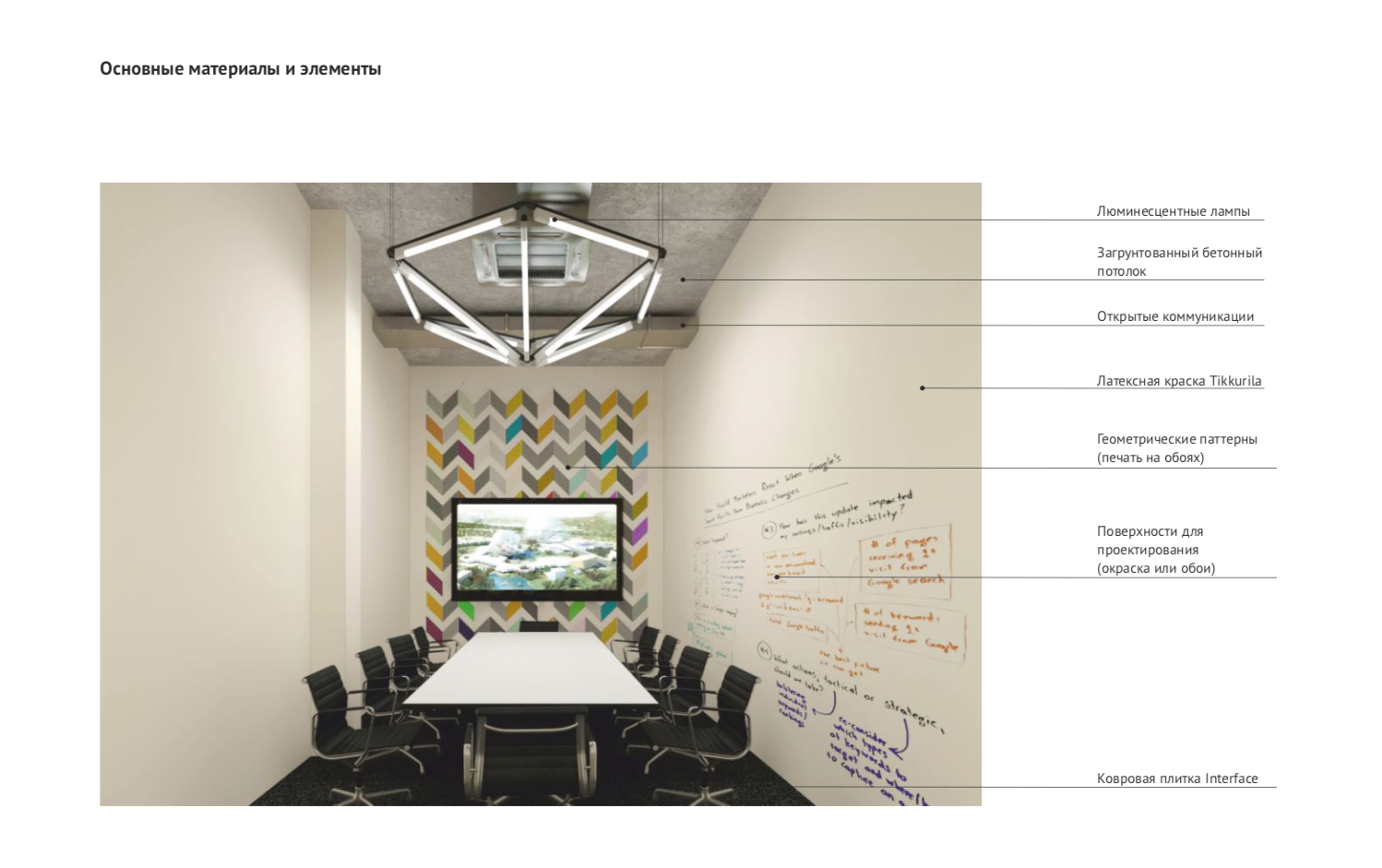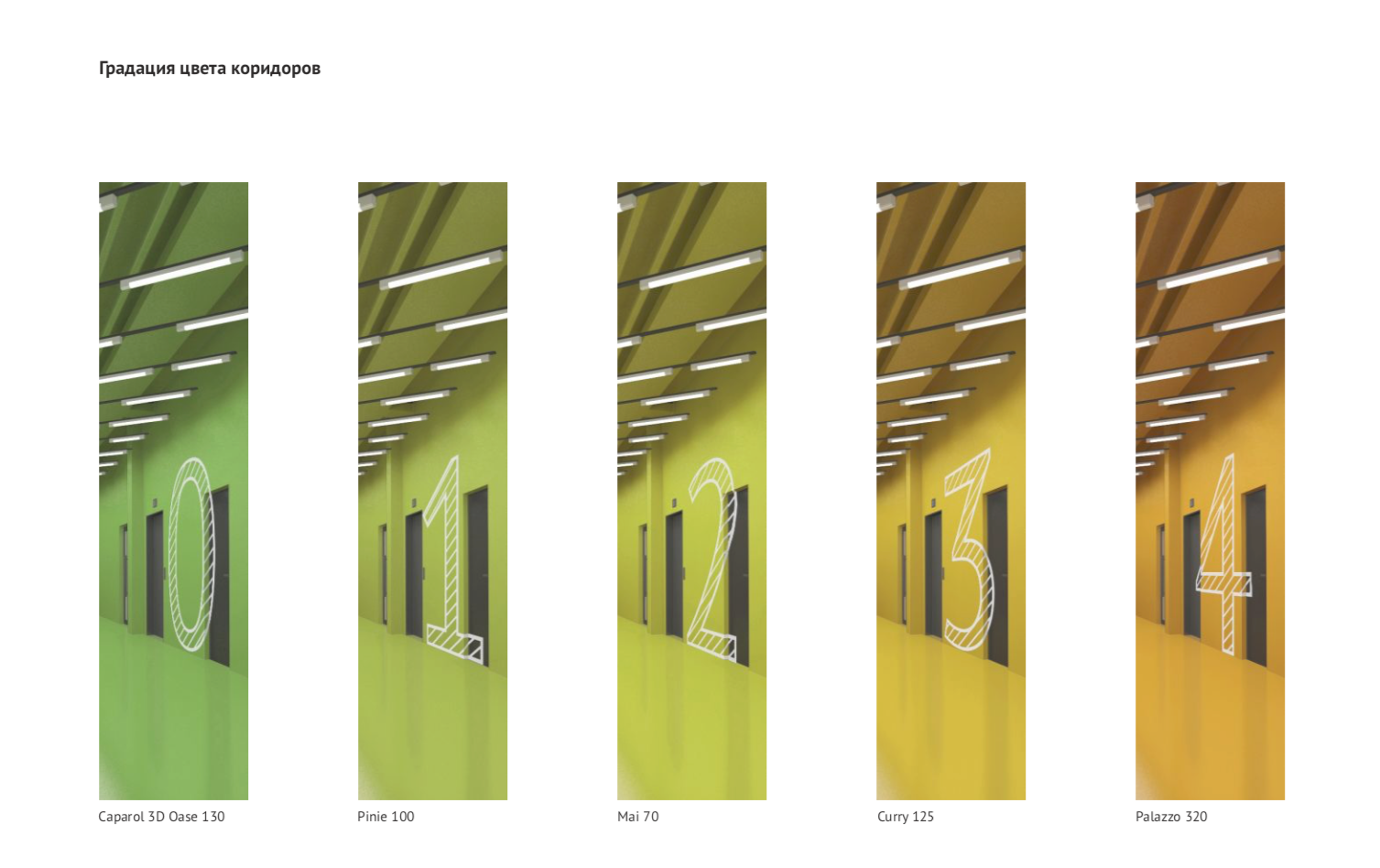 — The client okayed! Next up - layouts and visuals.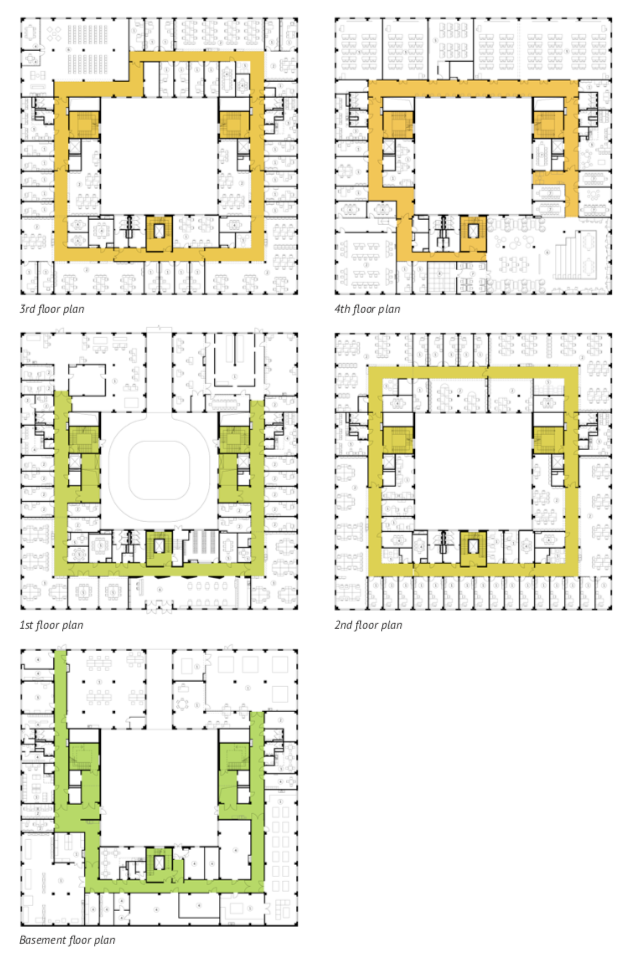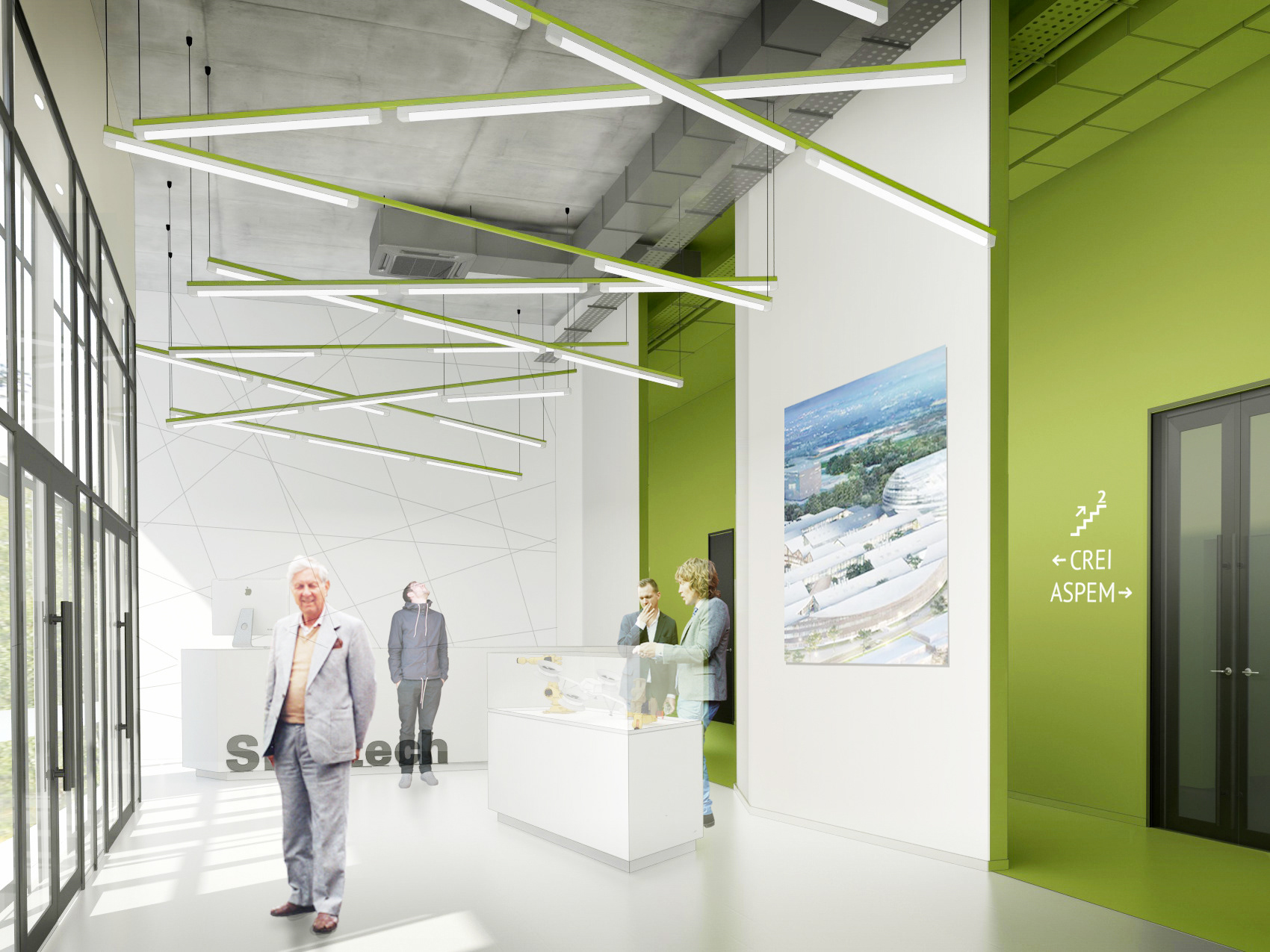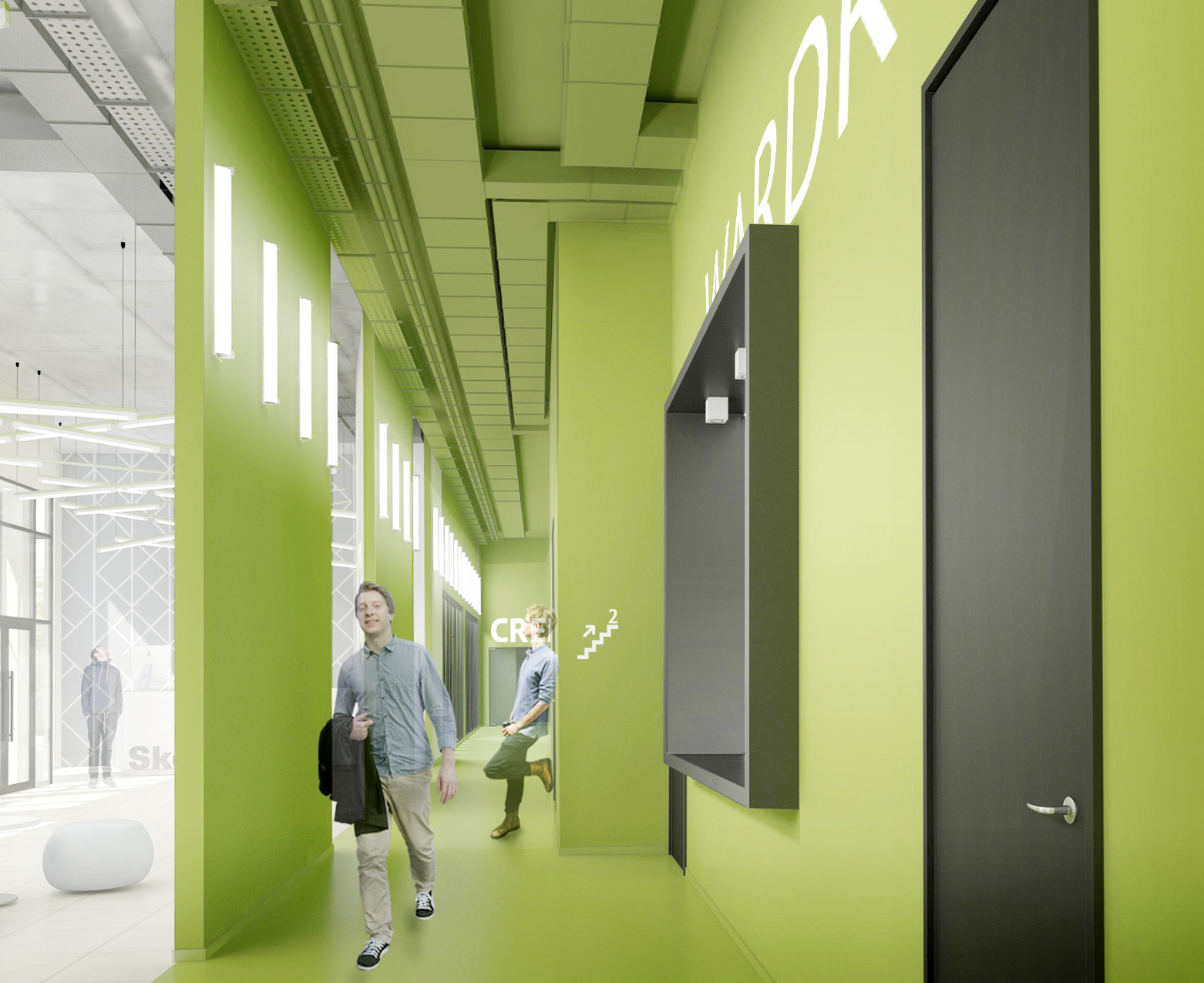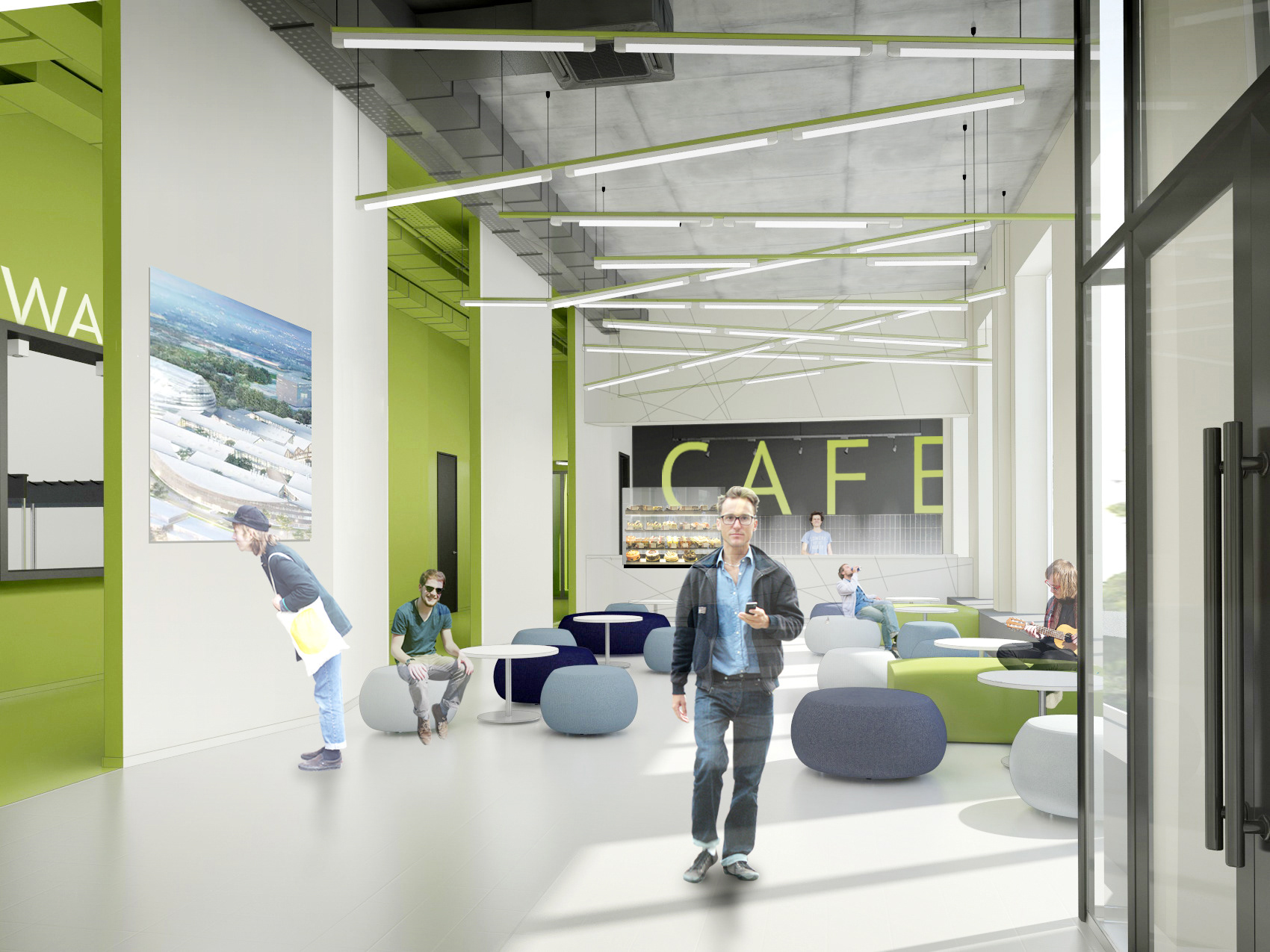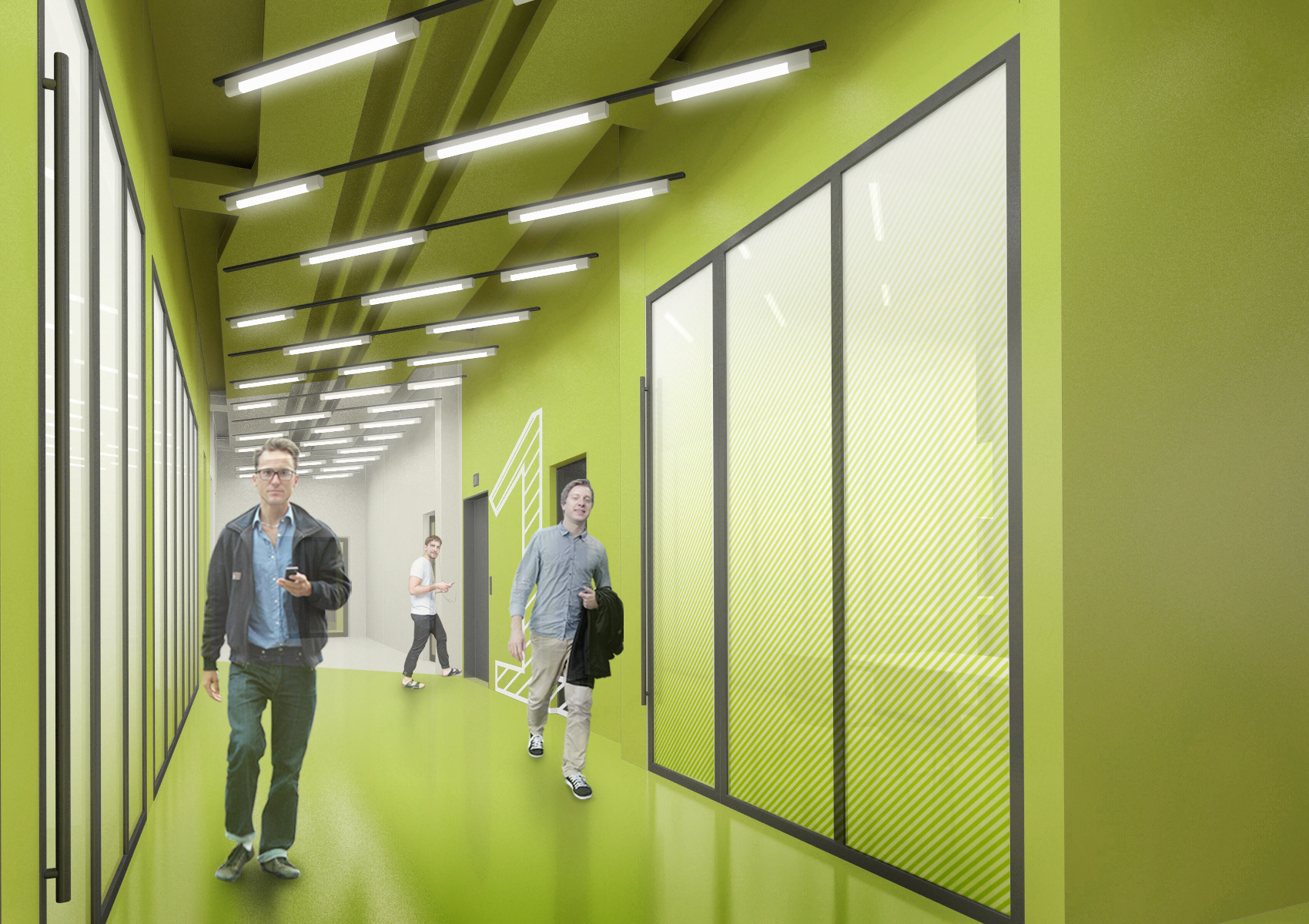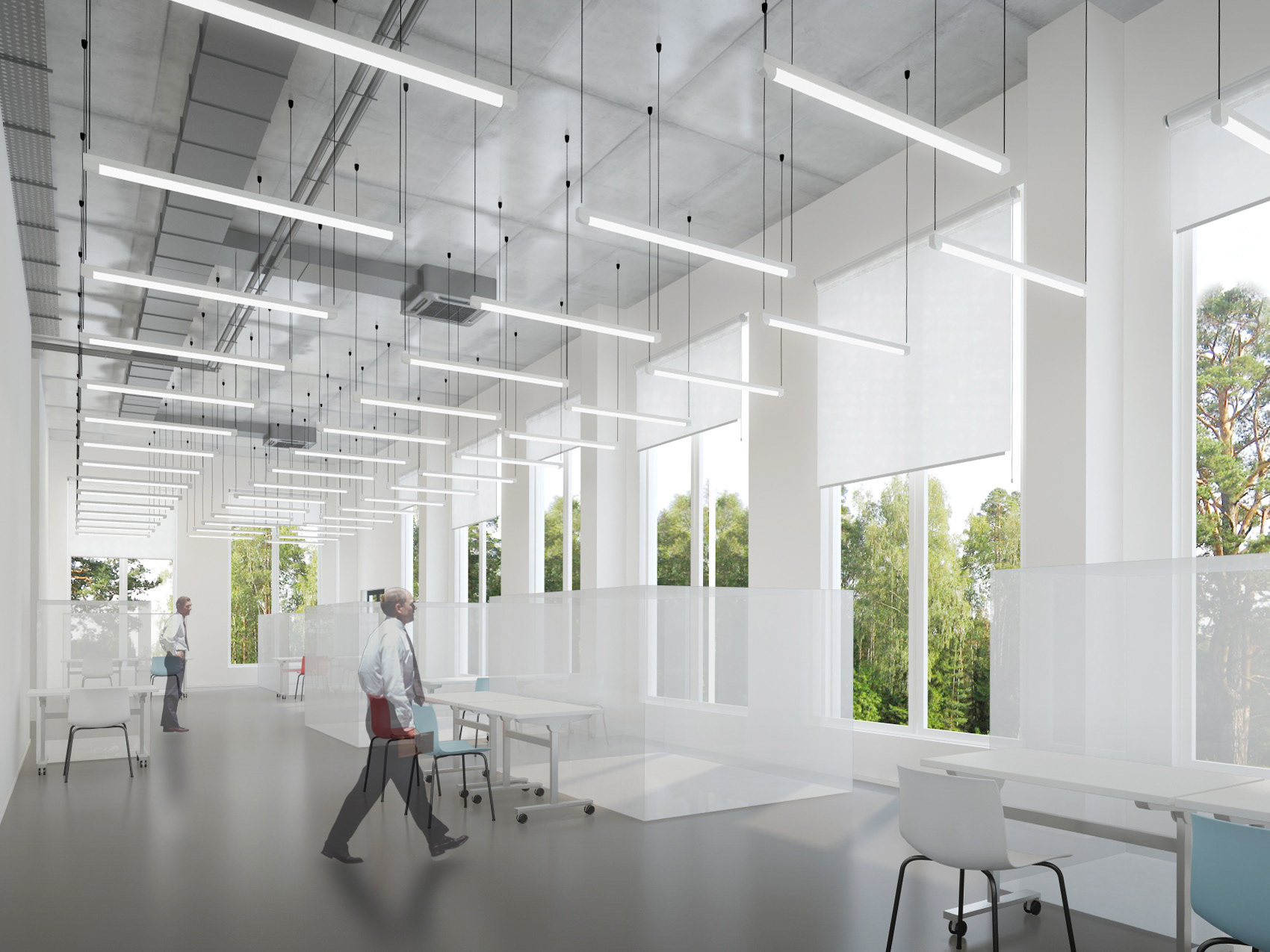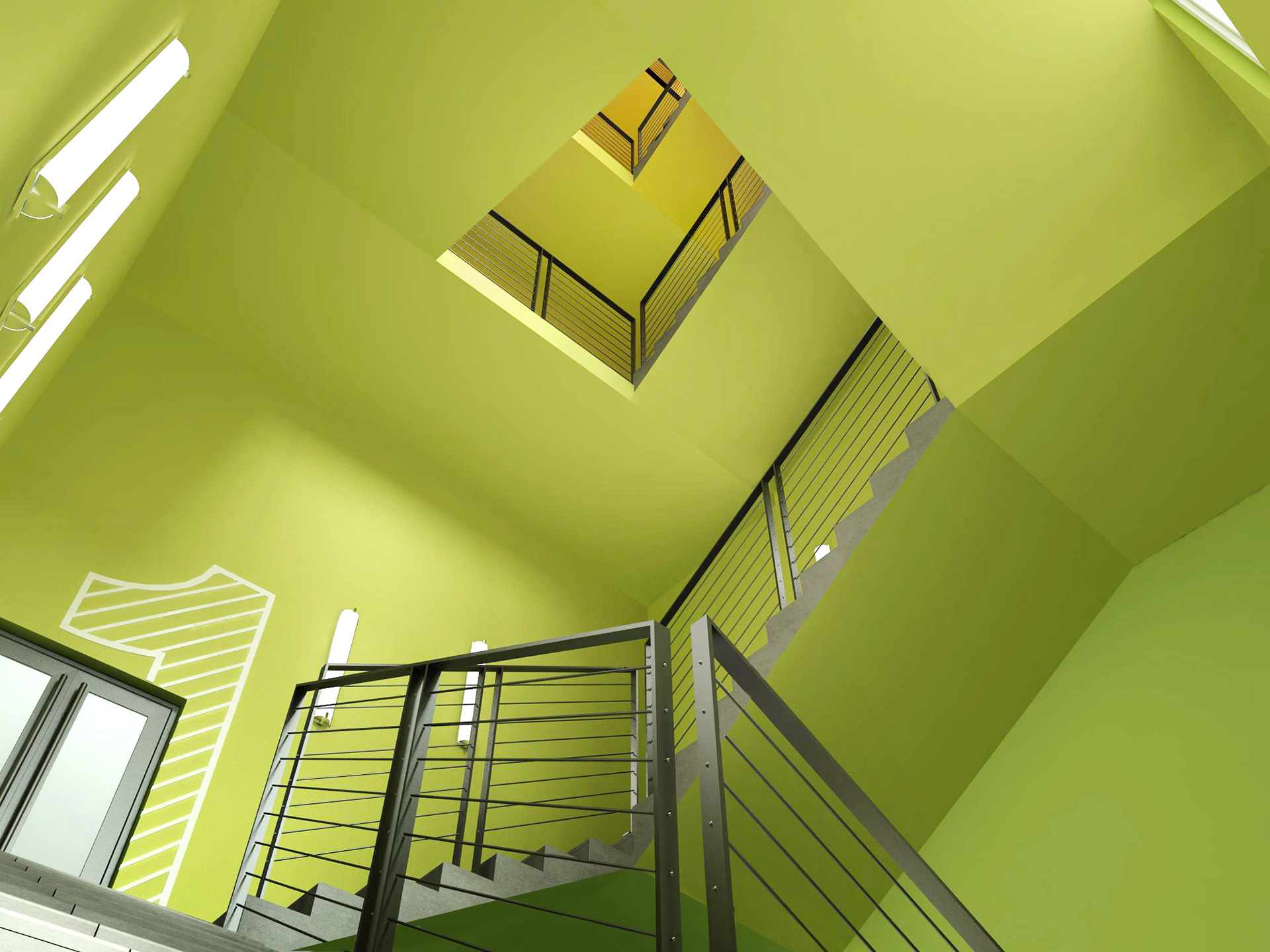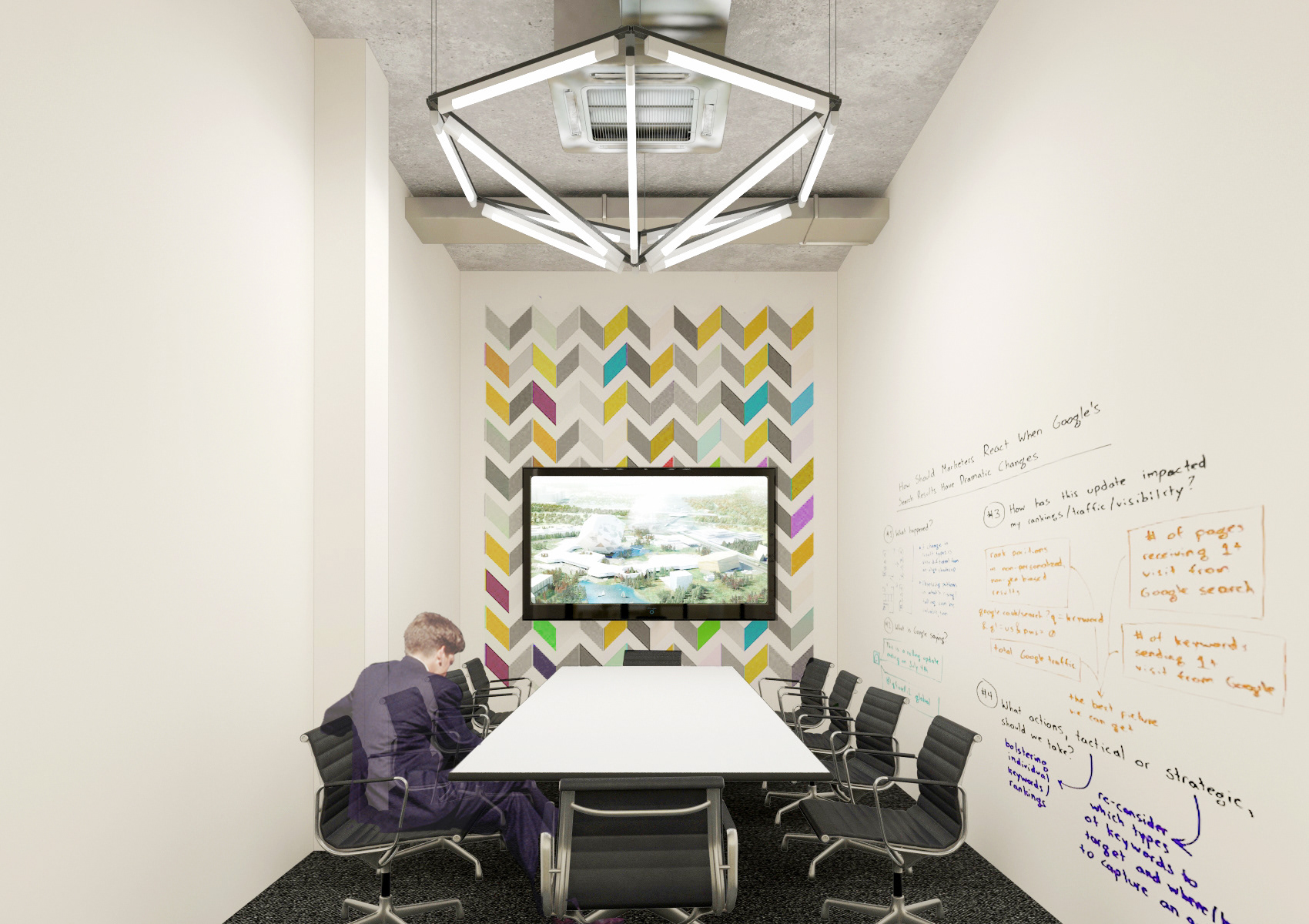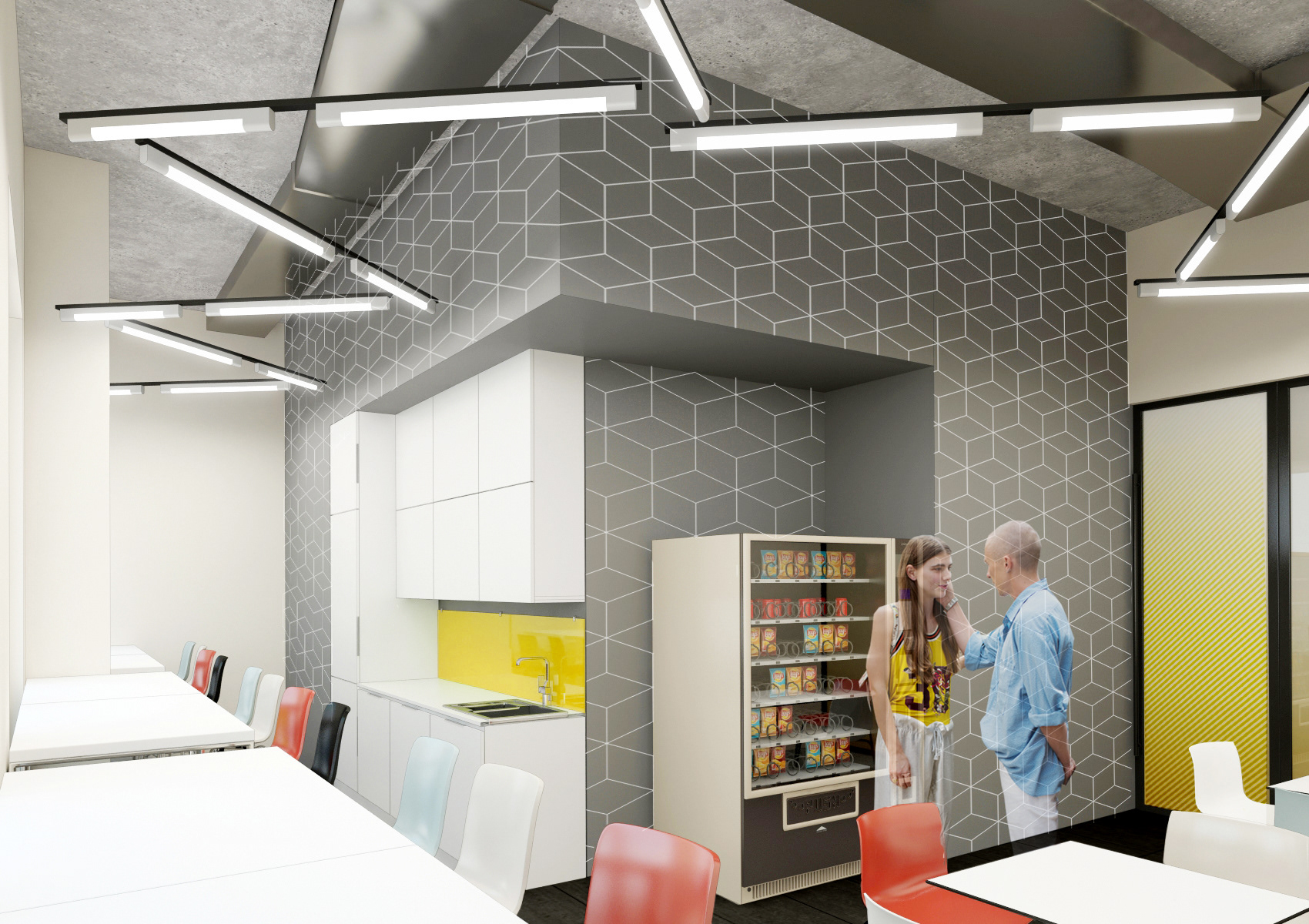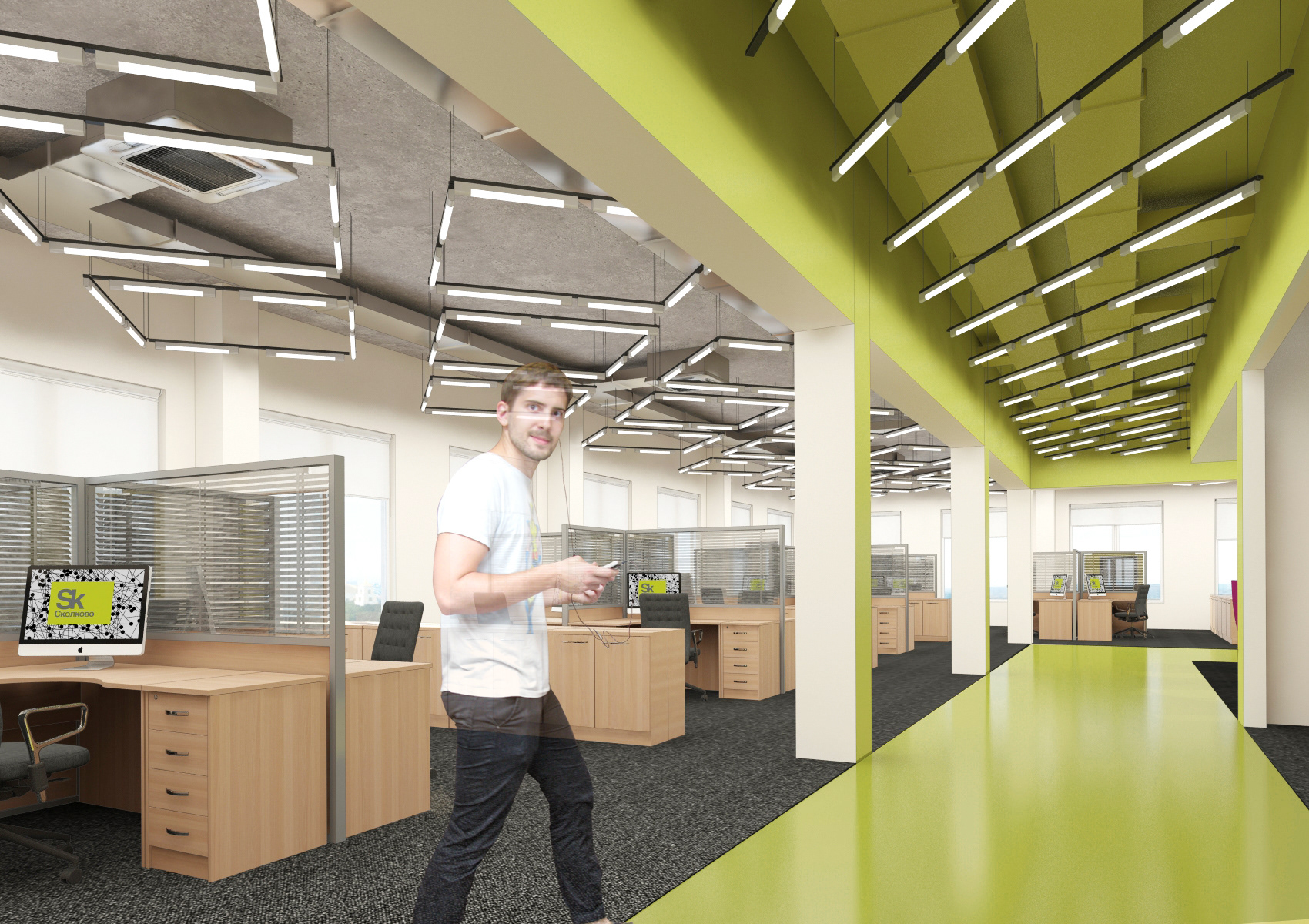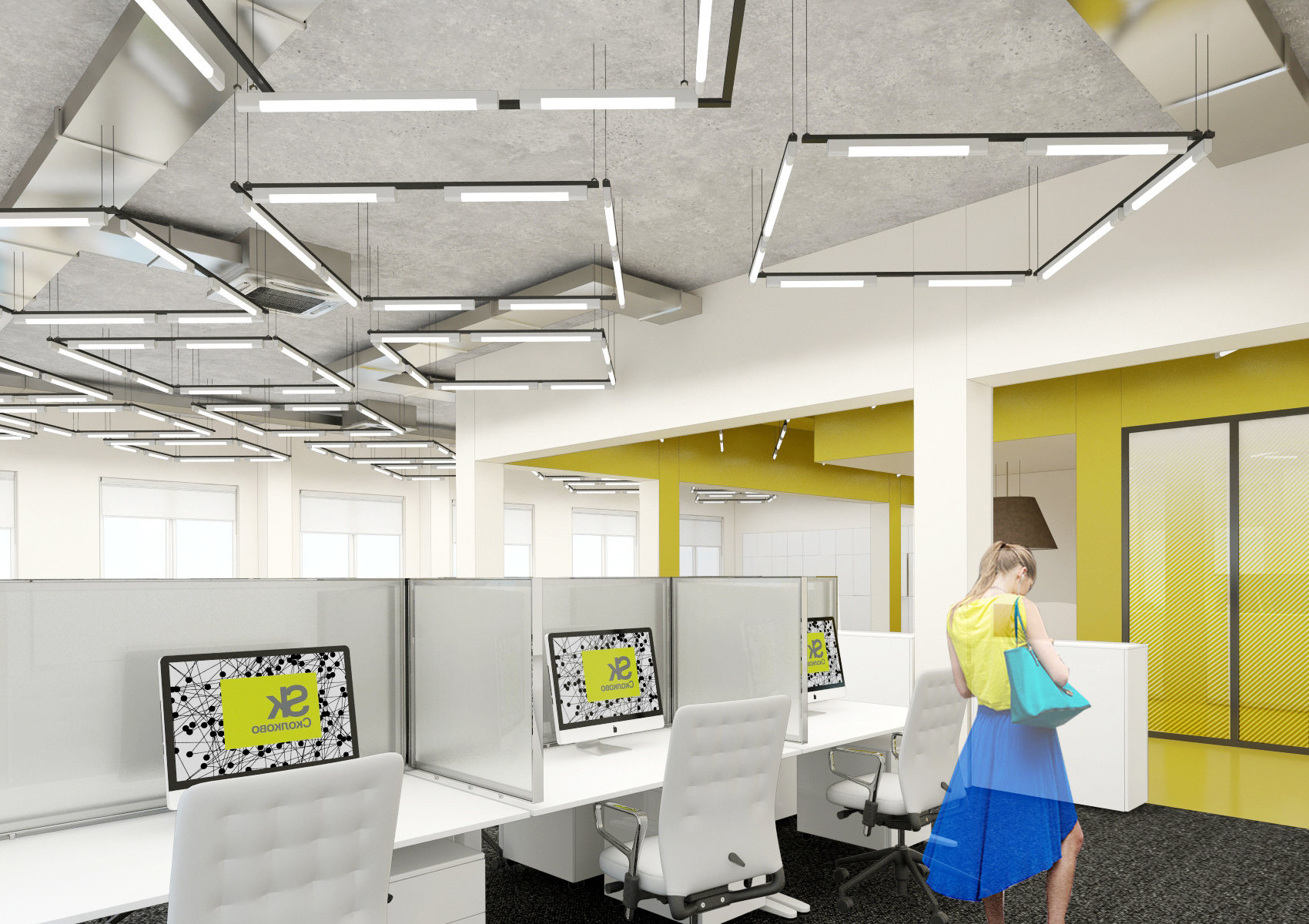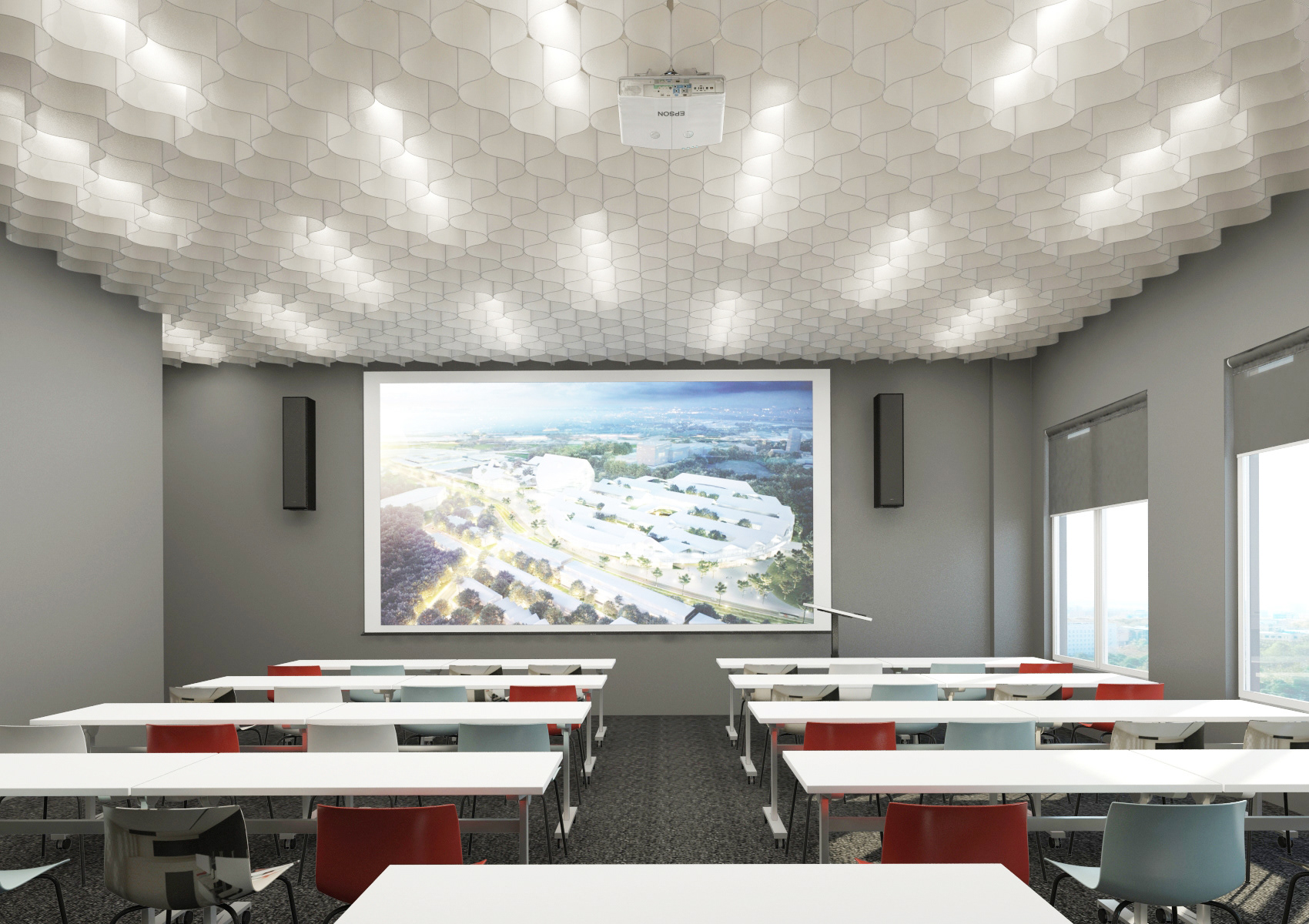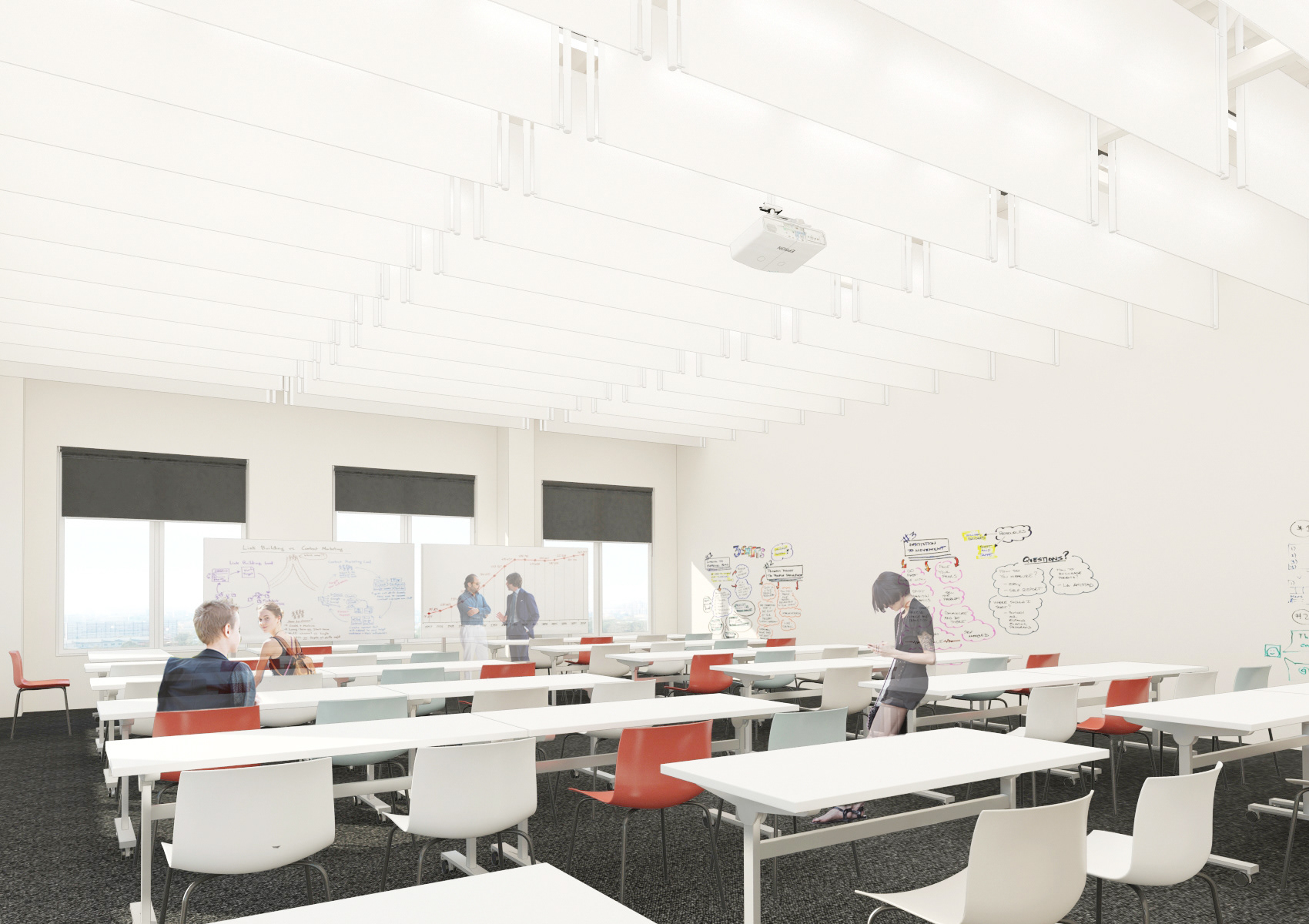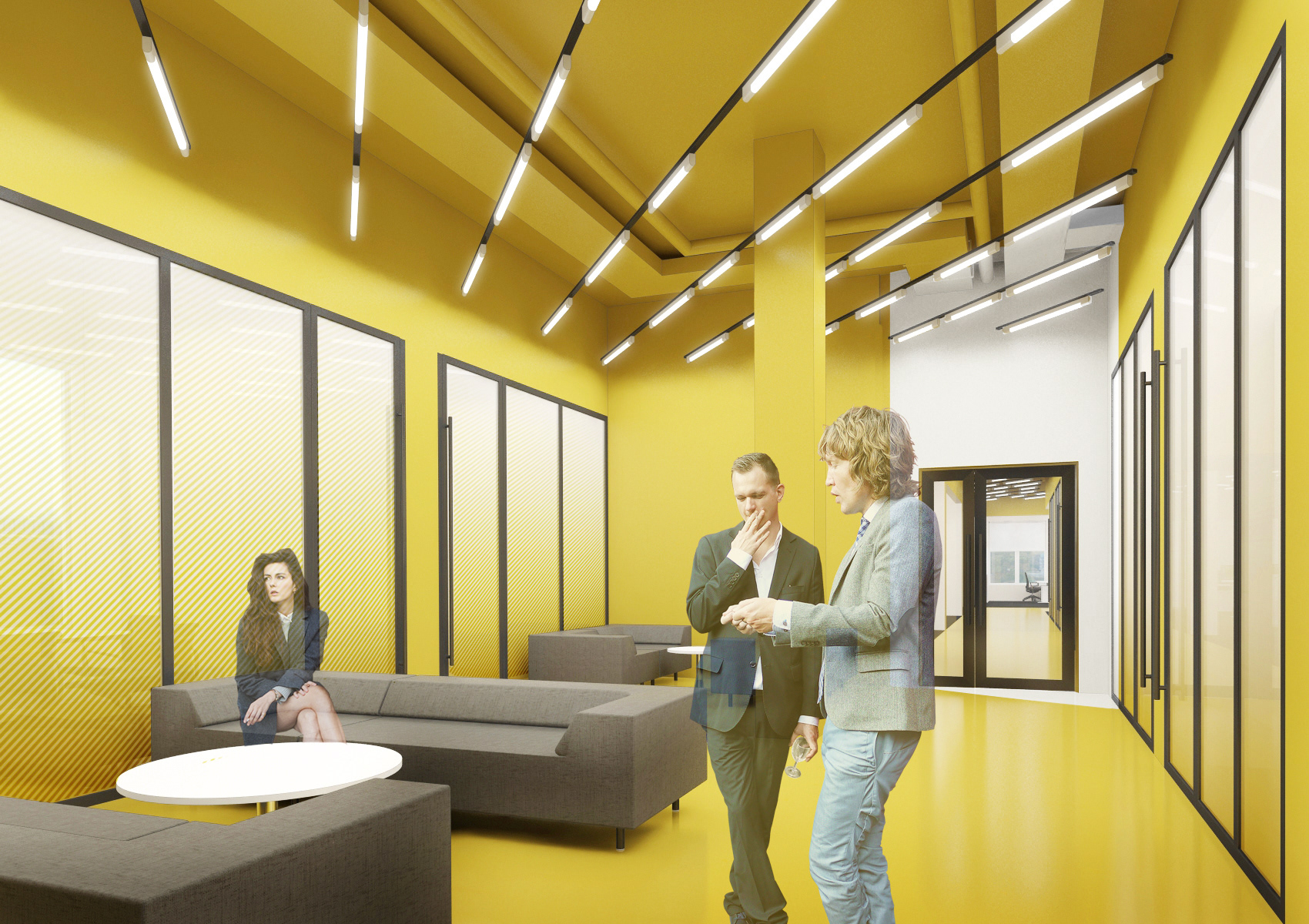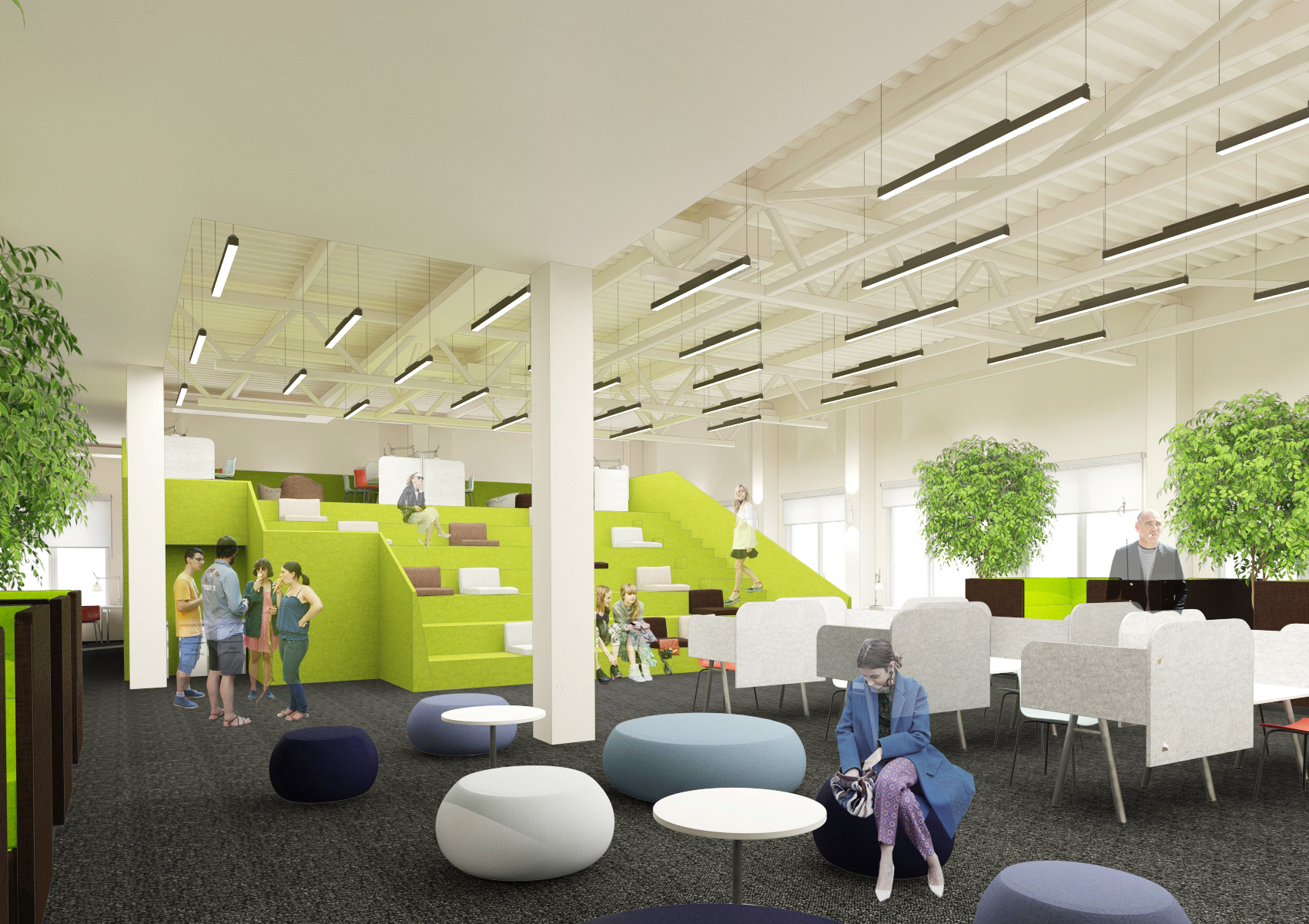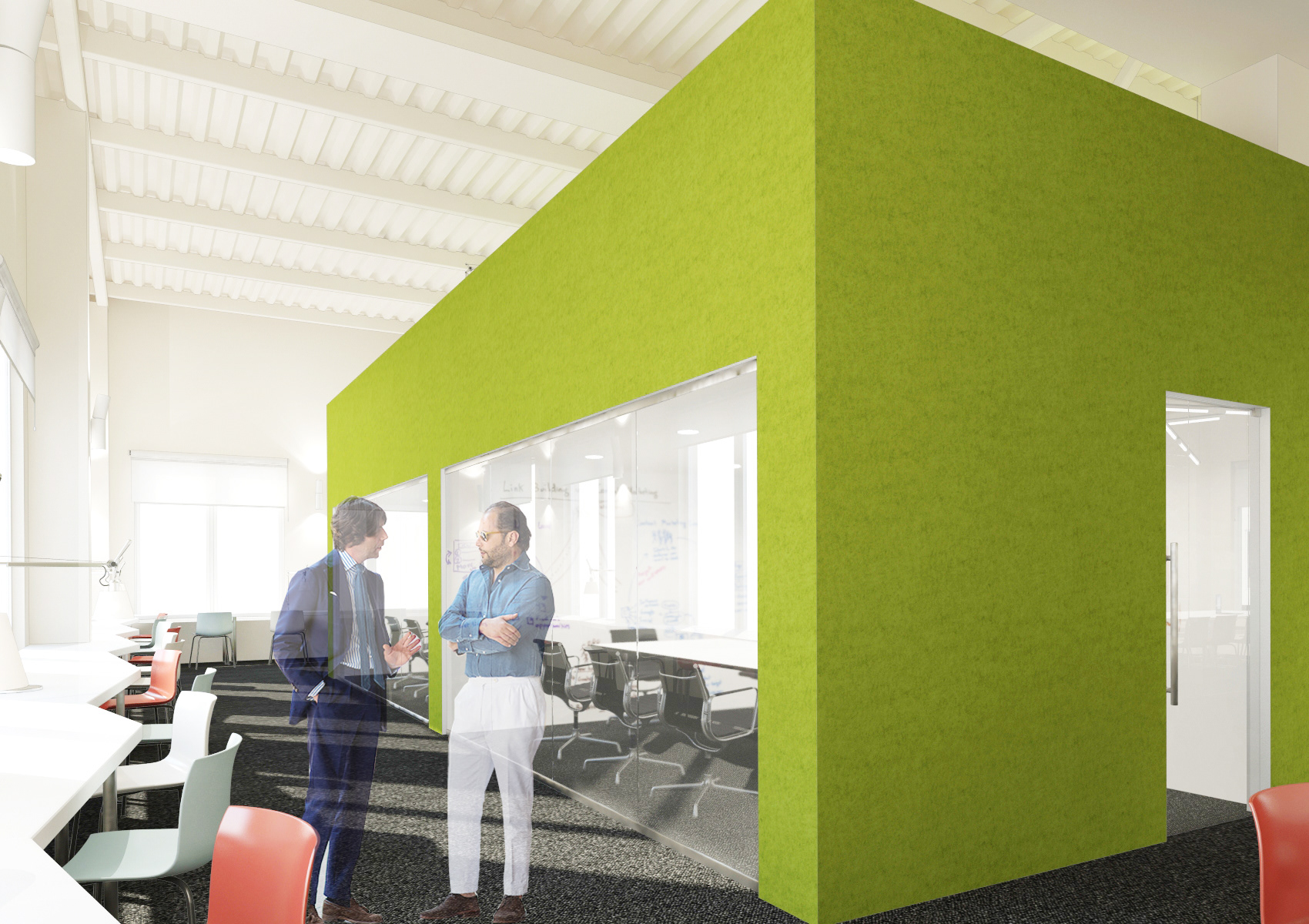 — A big green staircase made of felt! Cozy! Touchy-feely!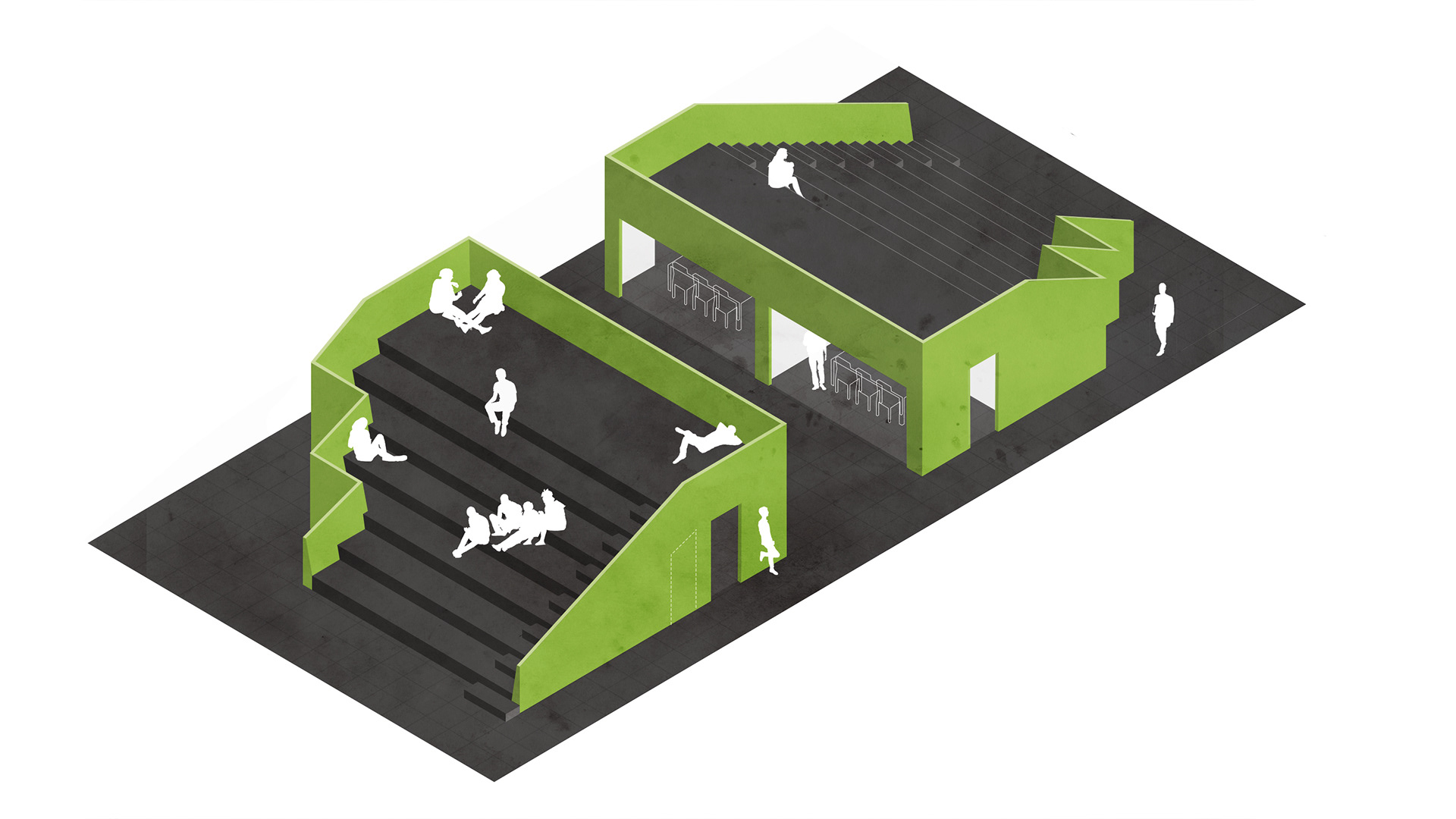 — Everyday a site review :o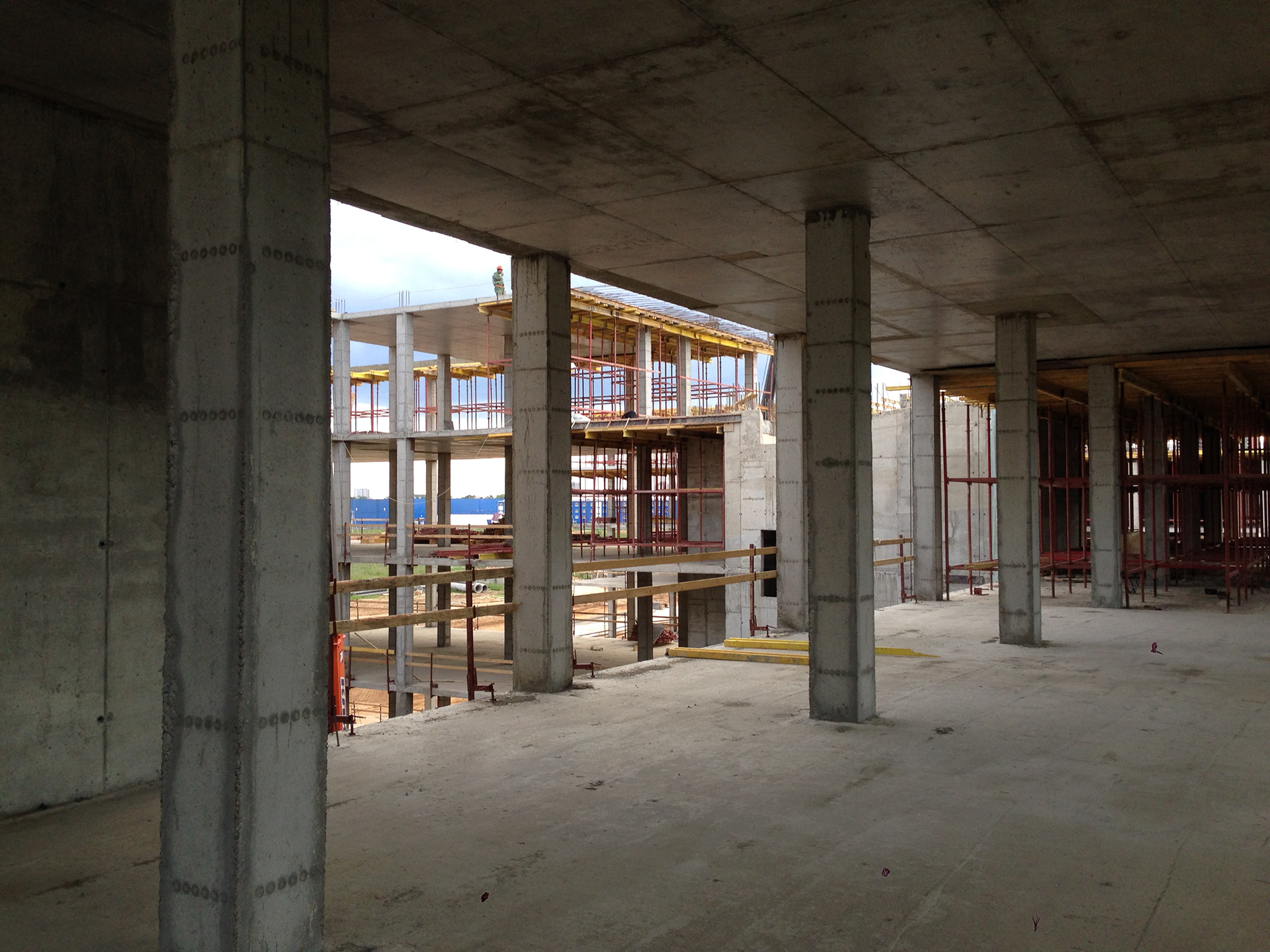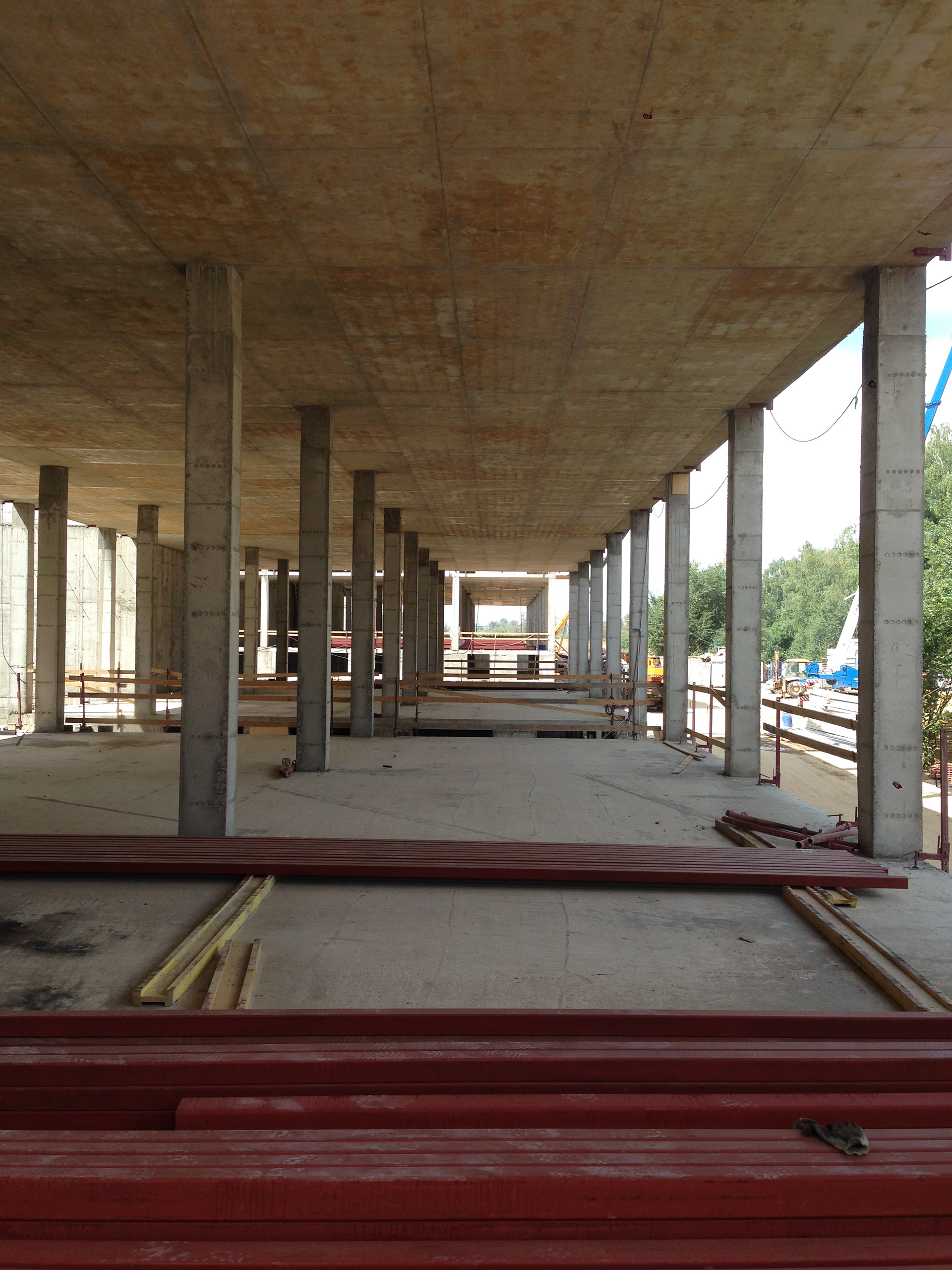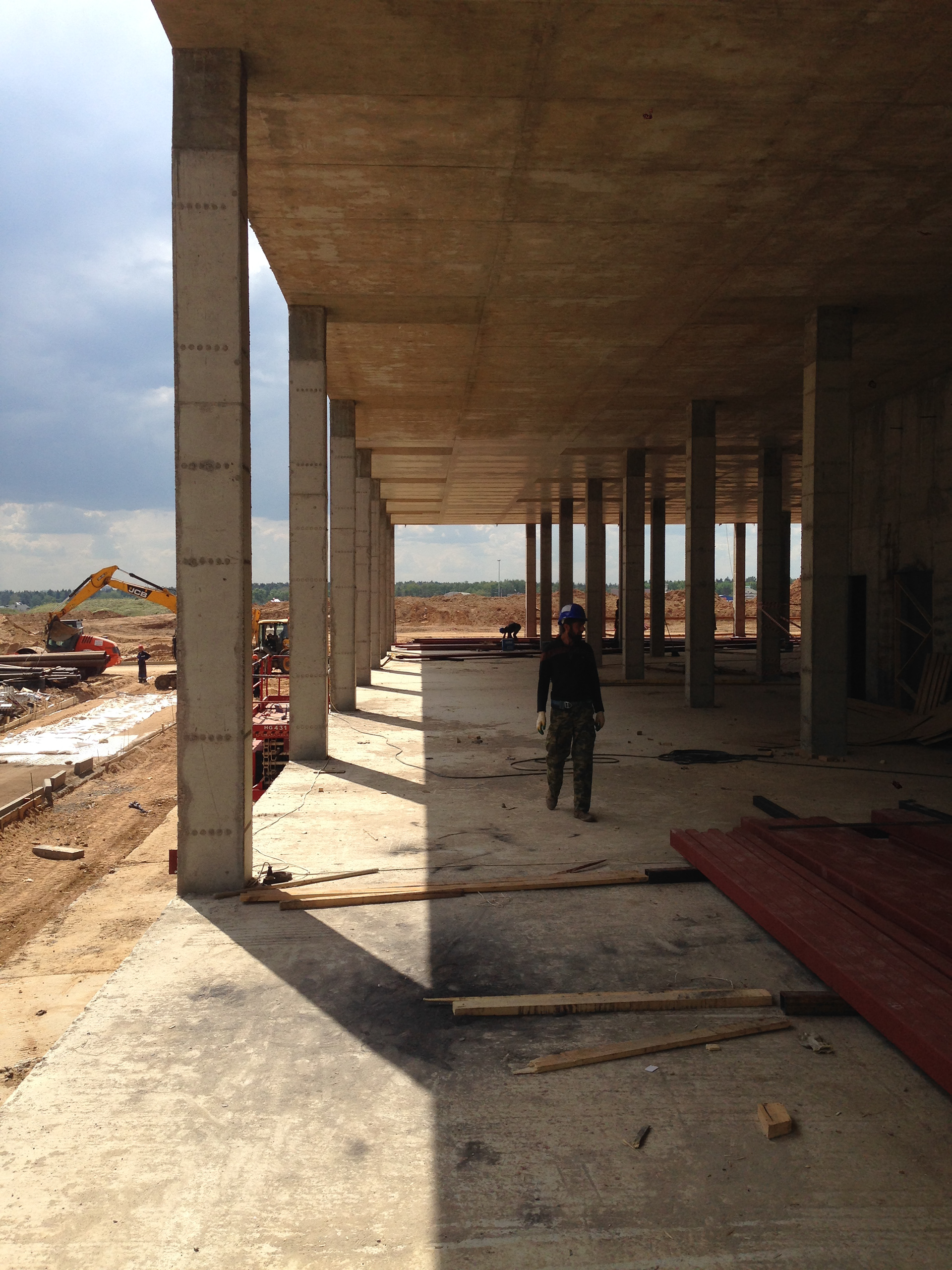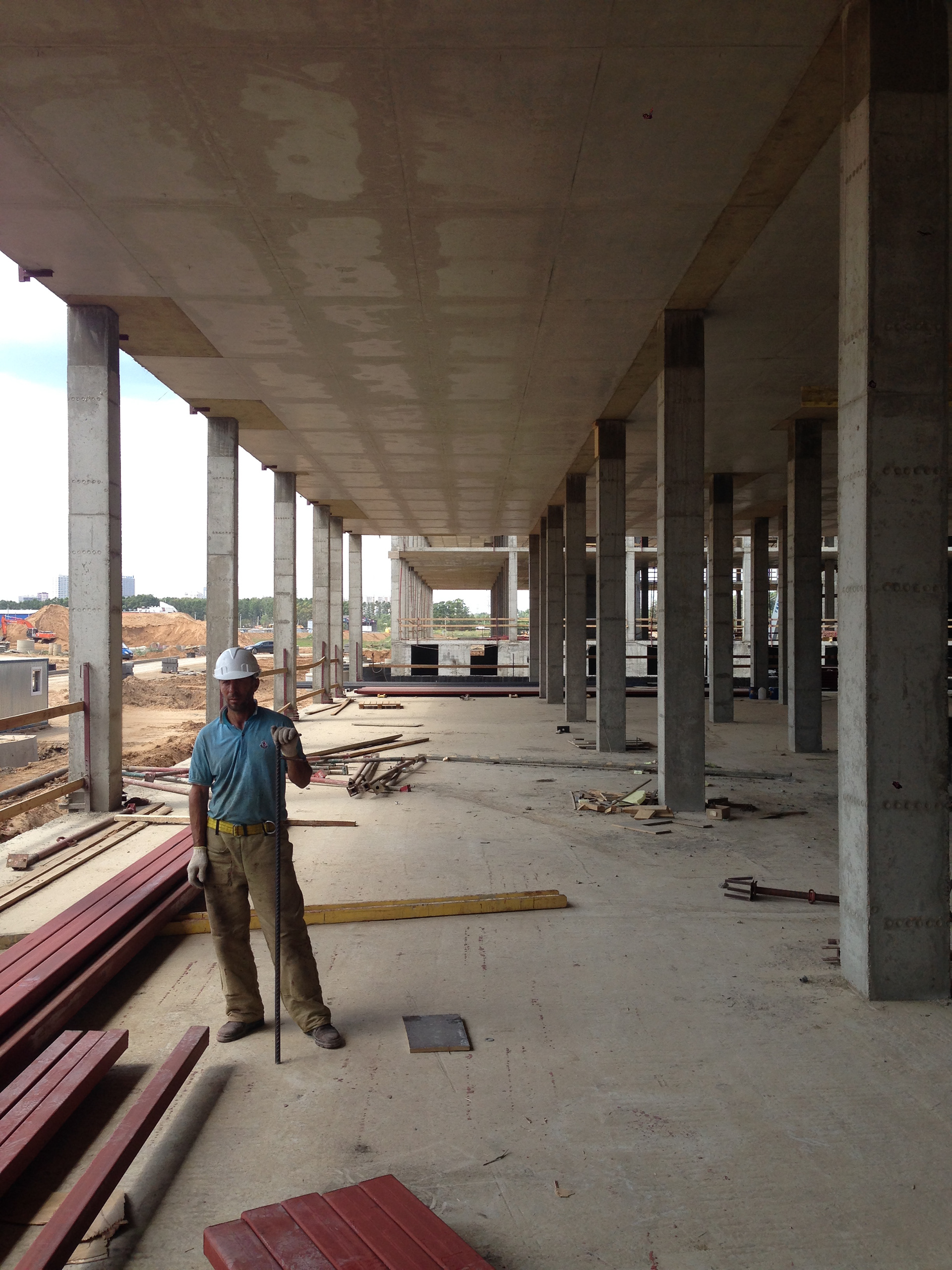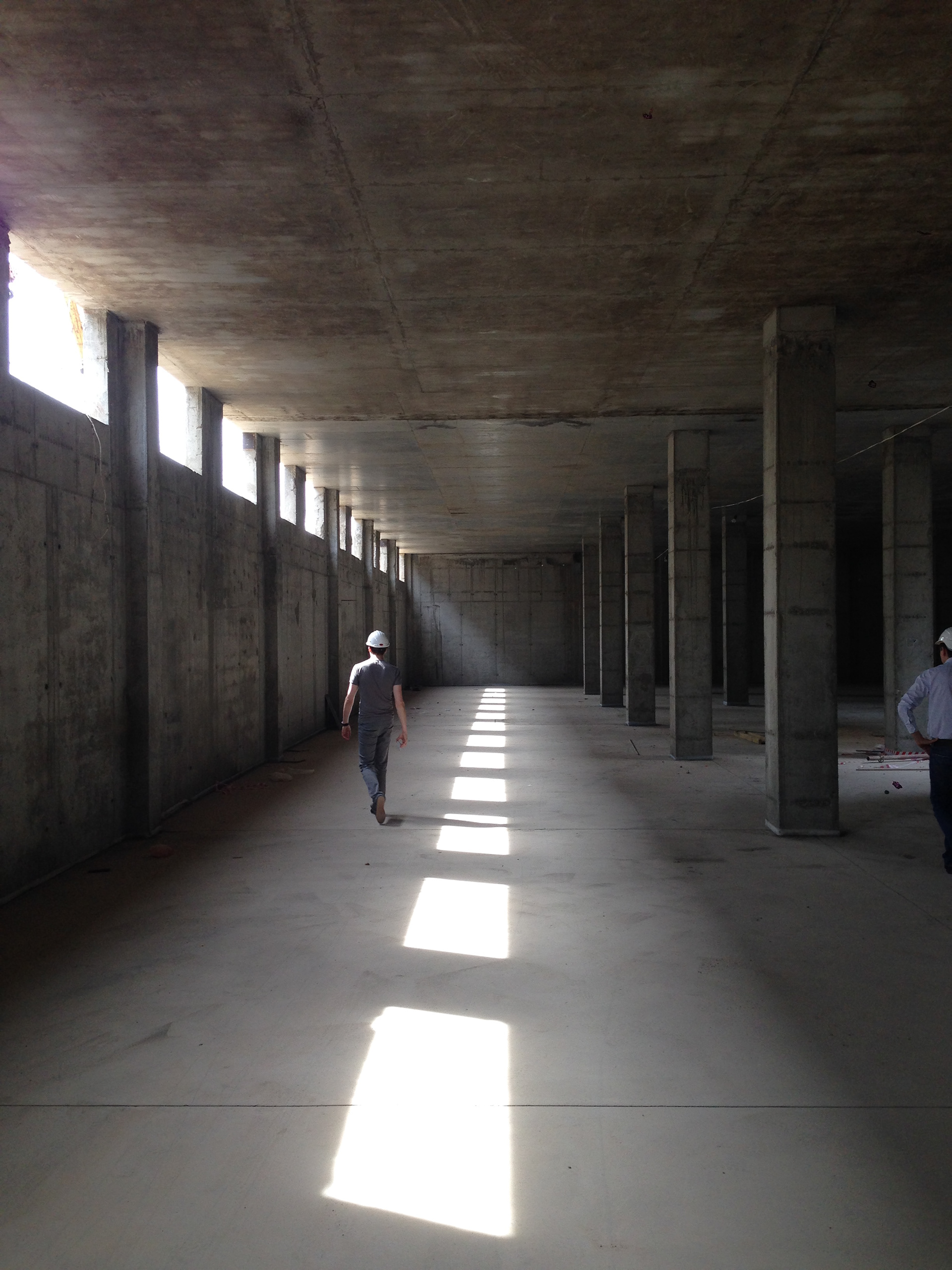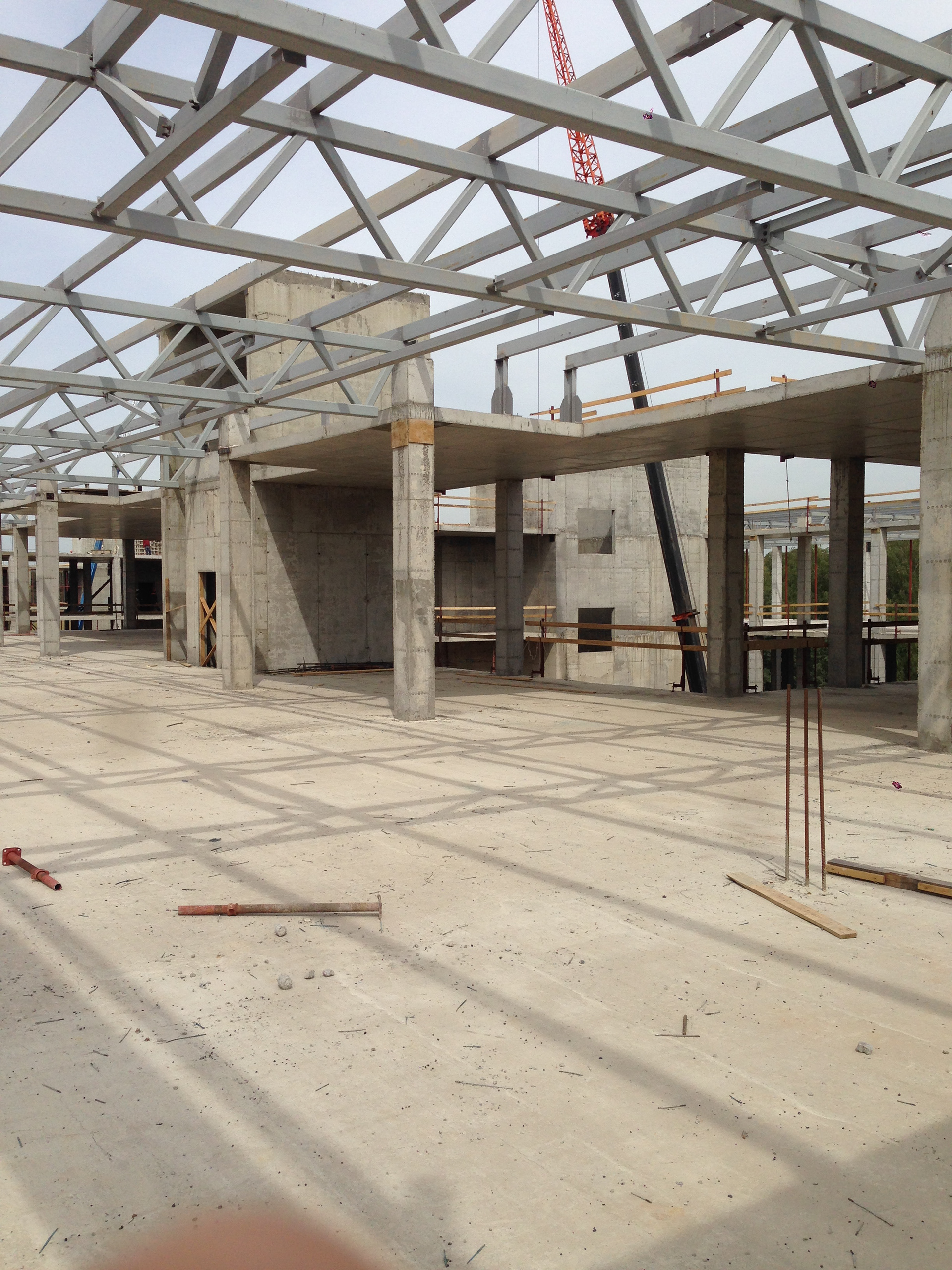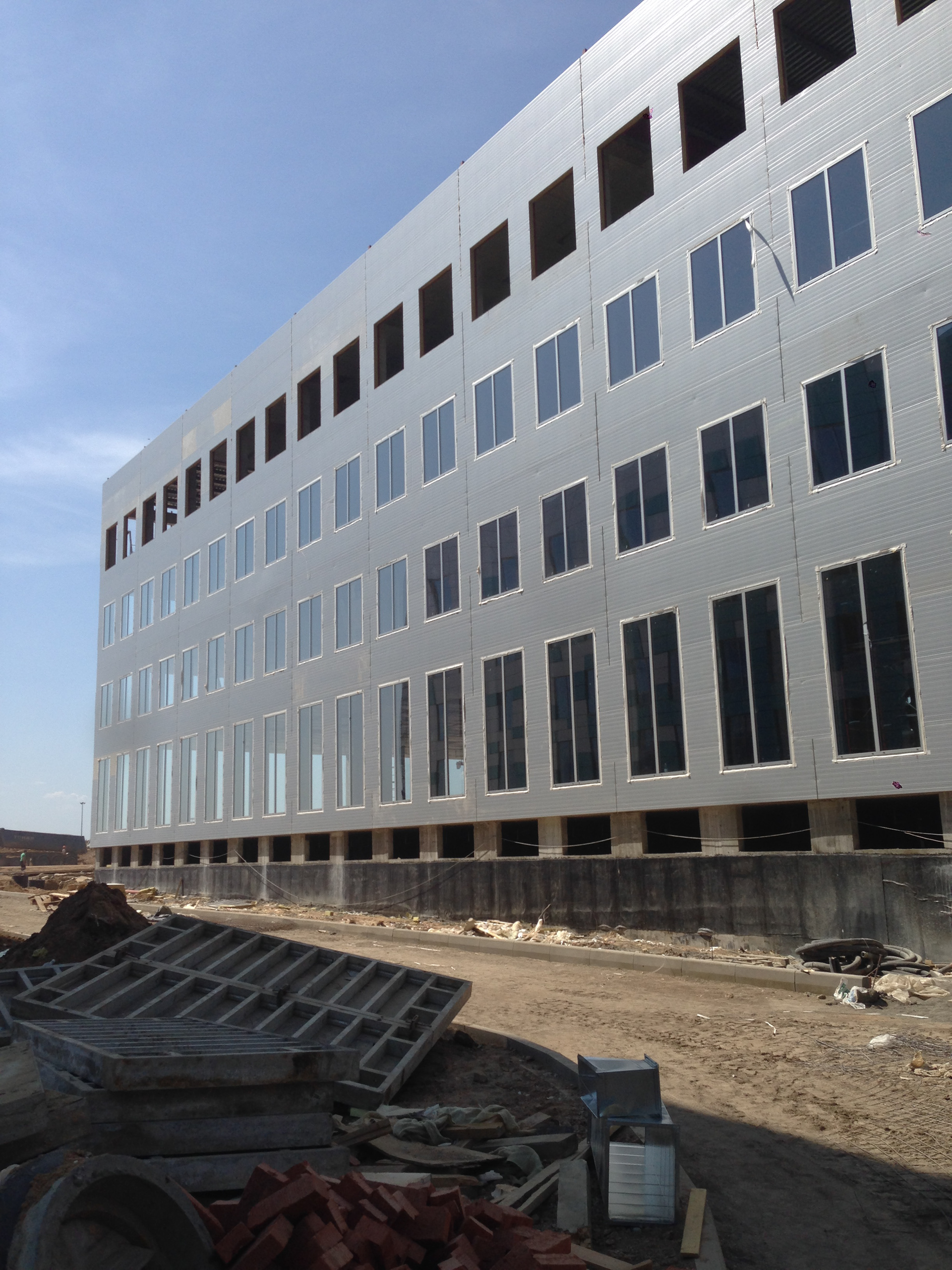 — It's time to come up with the whole set of drawings.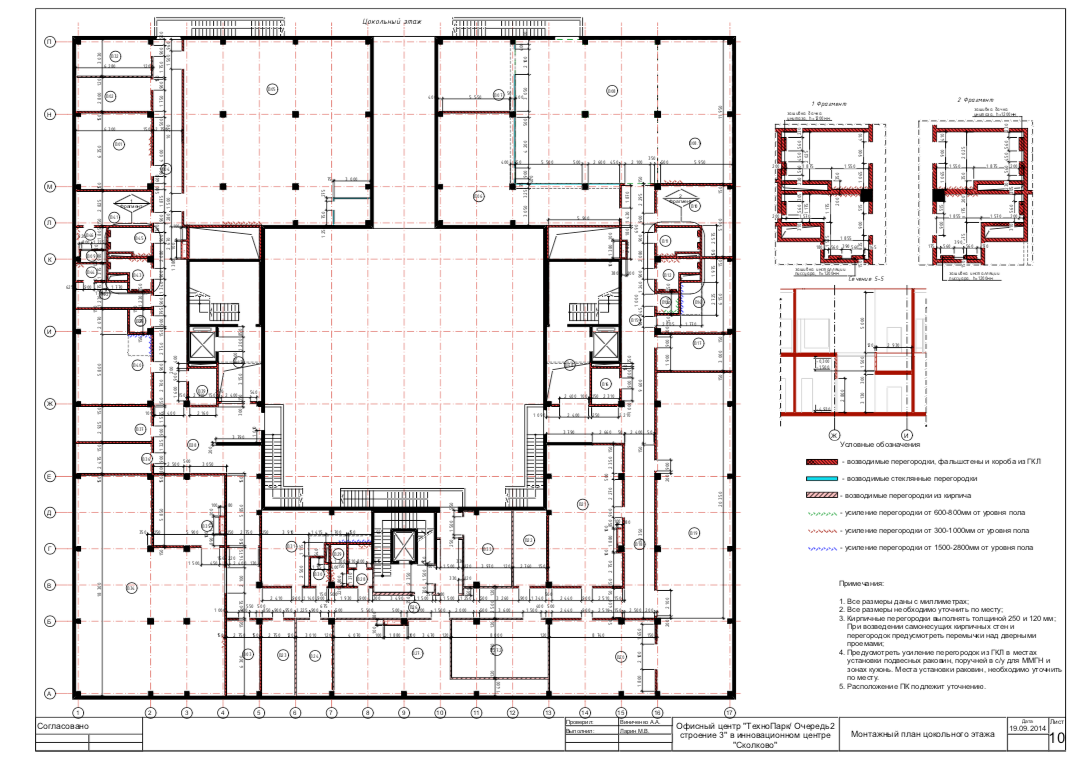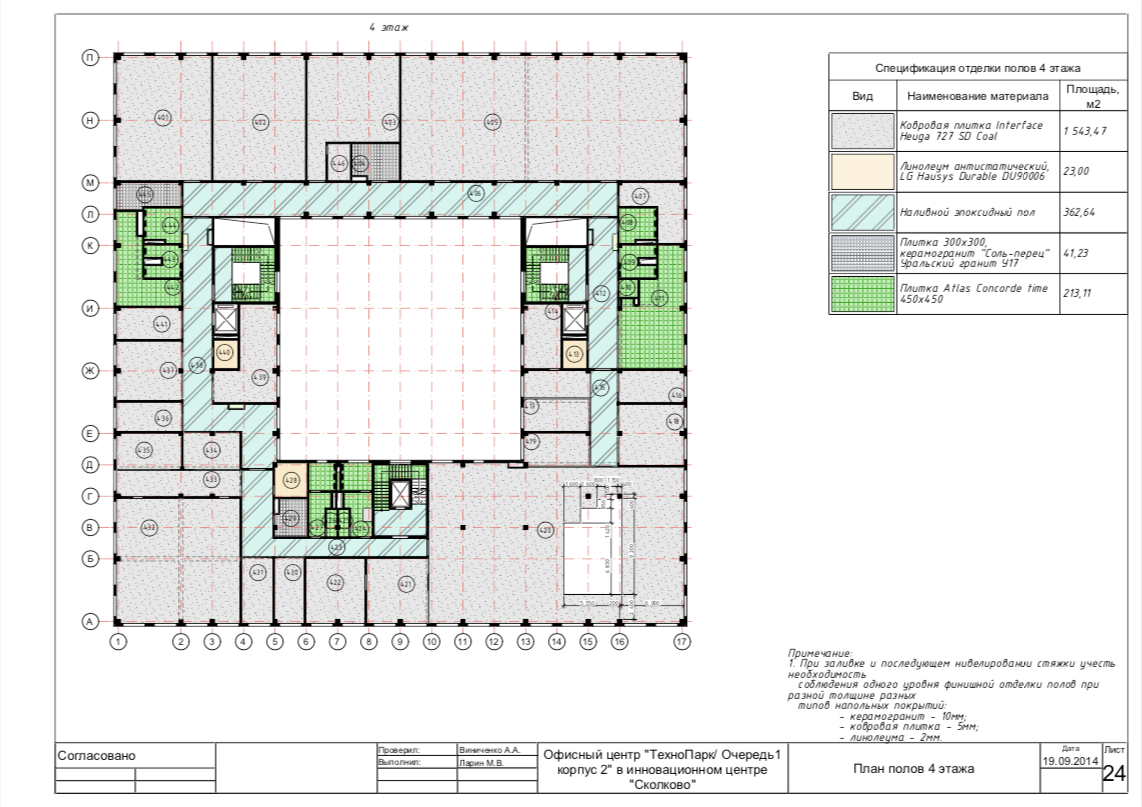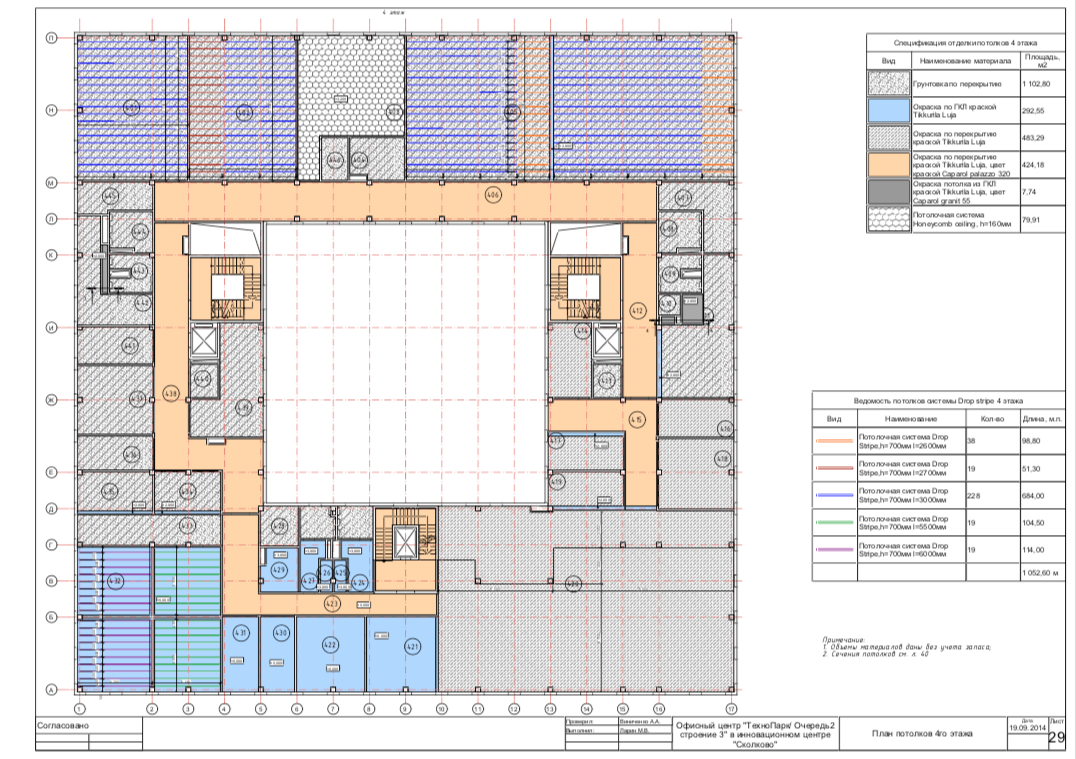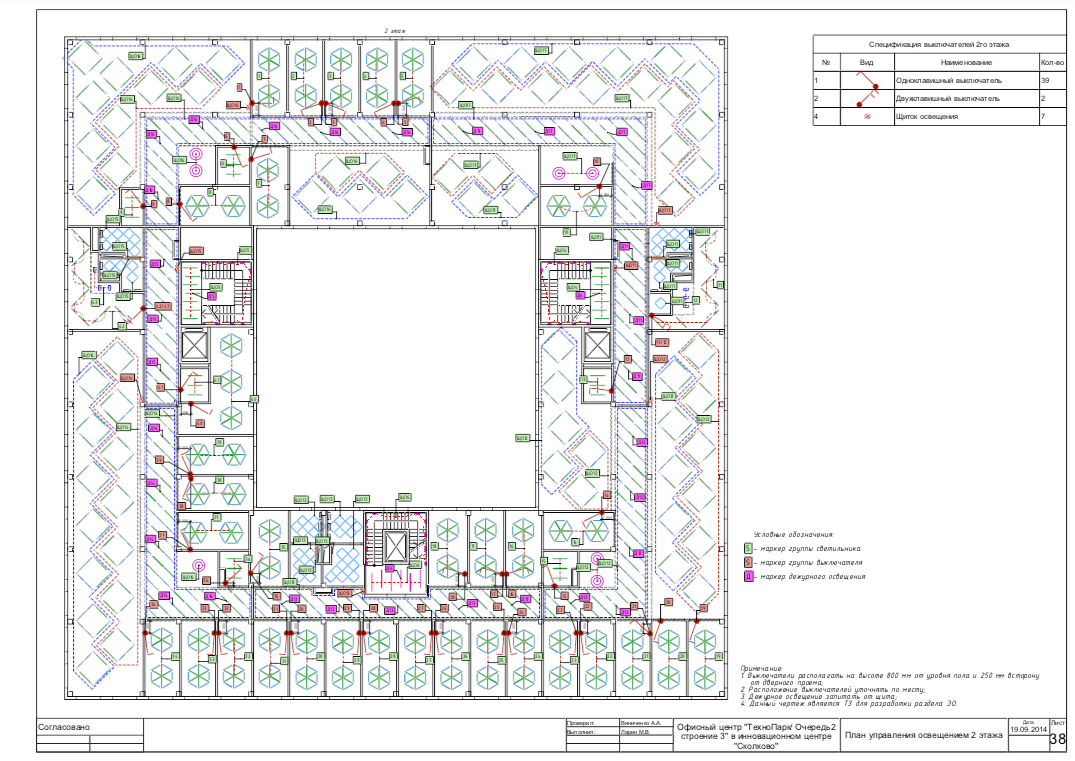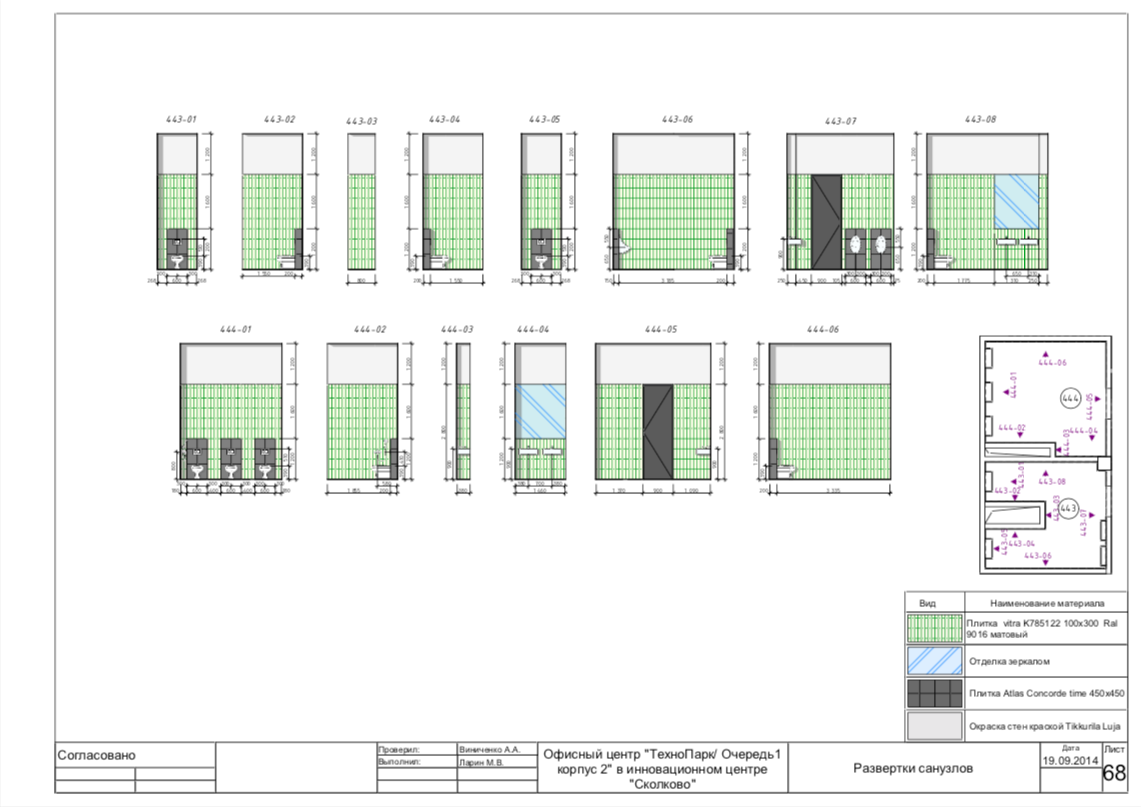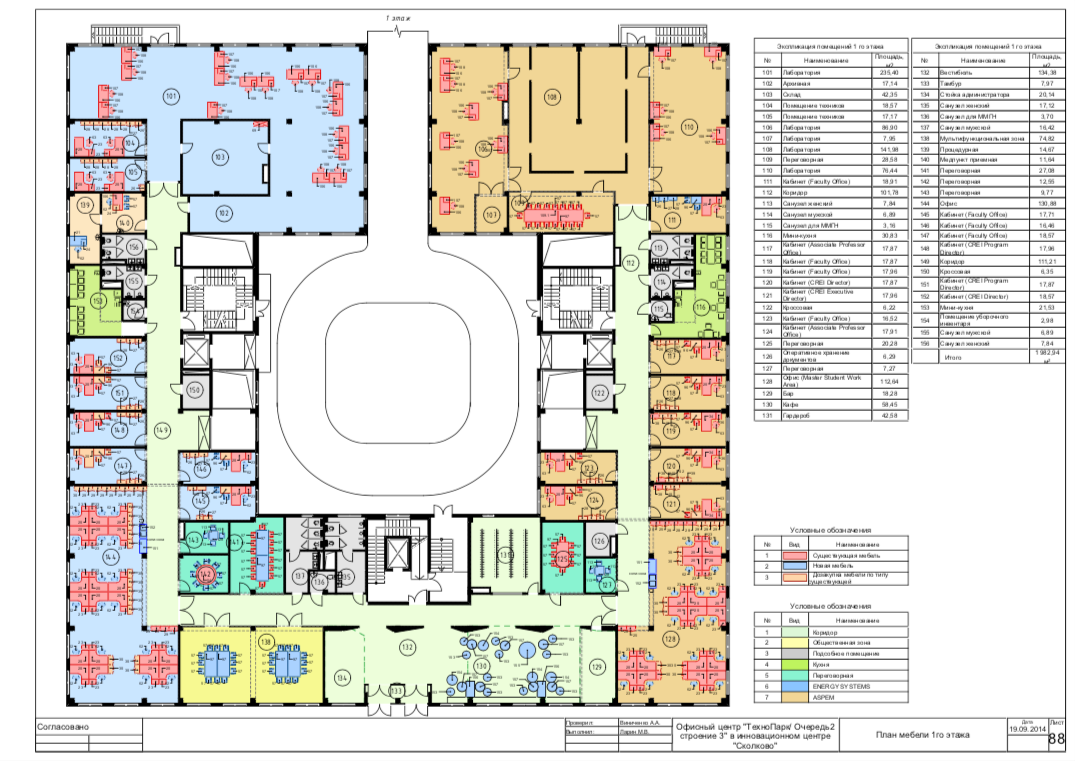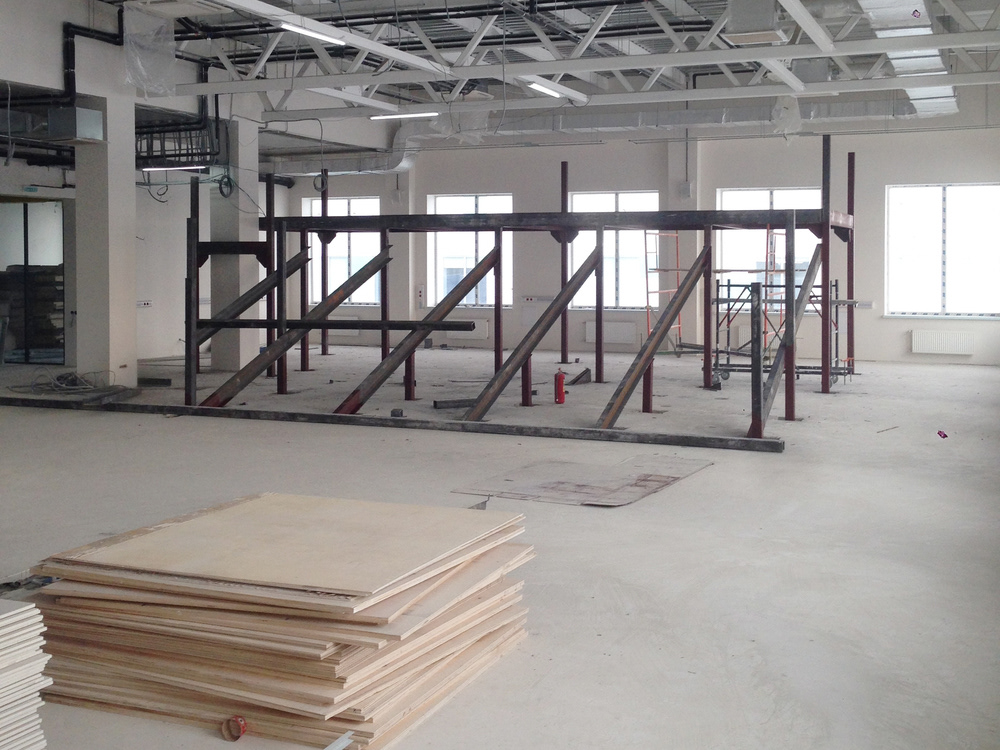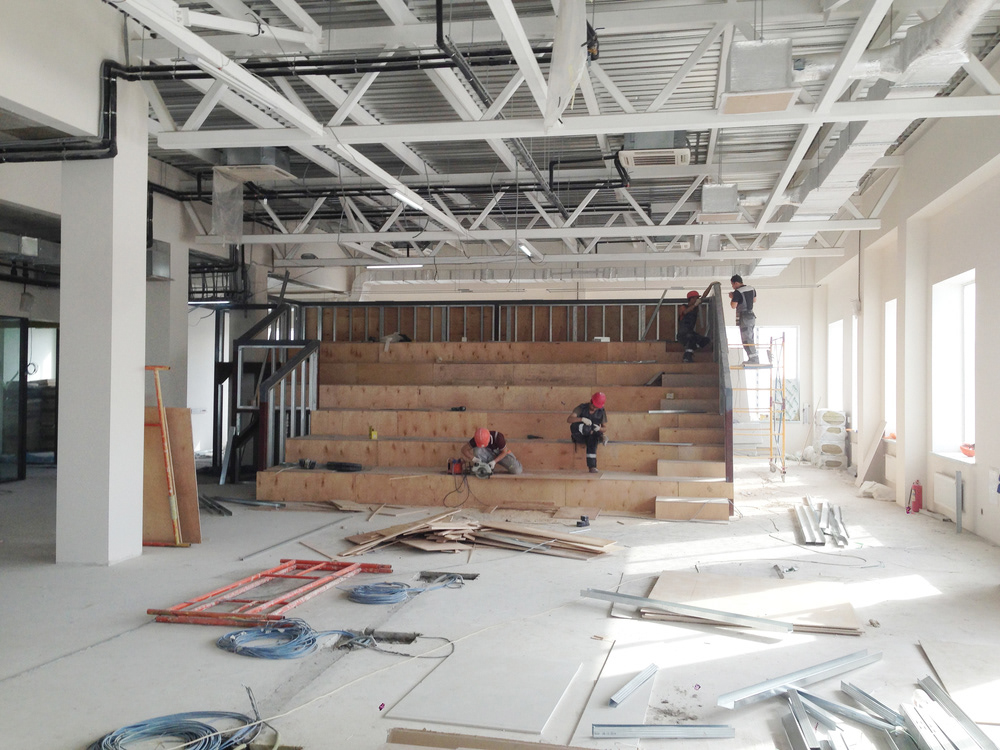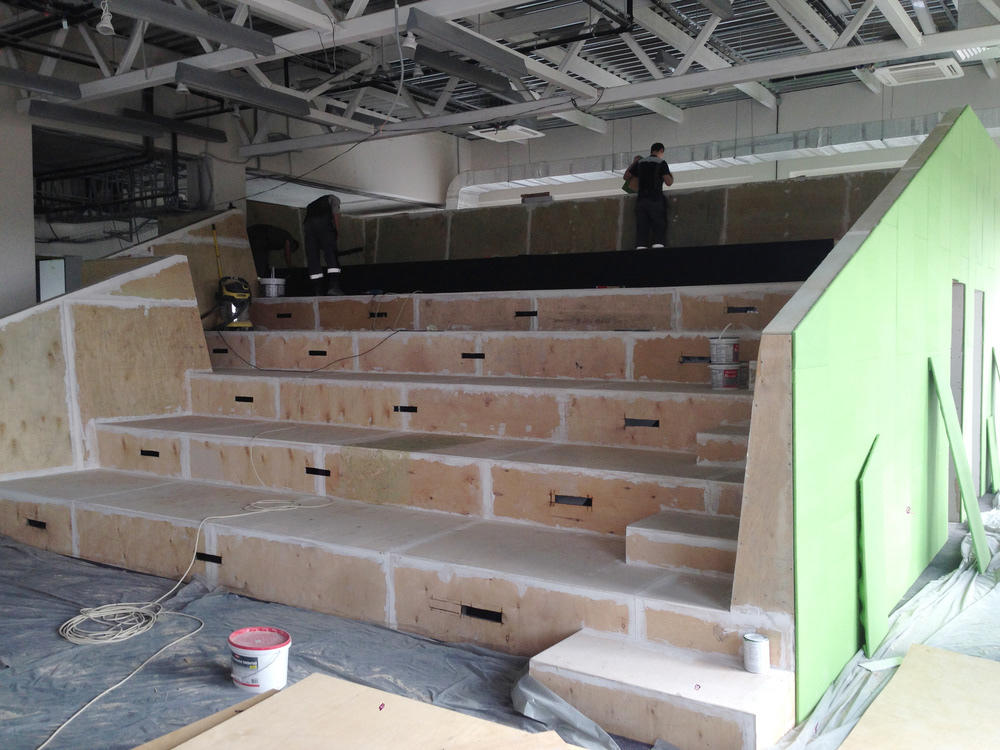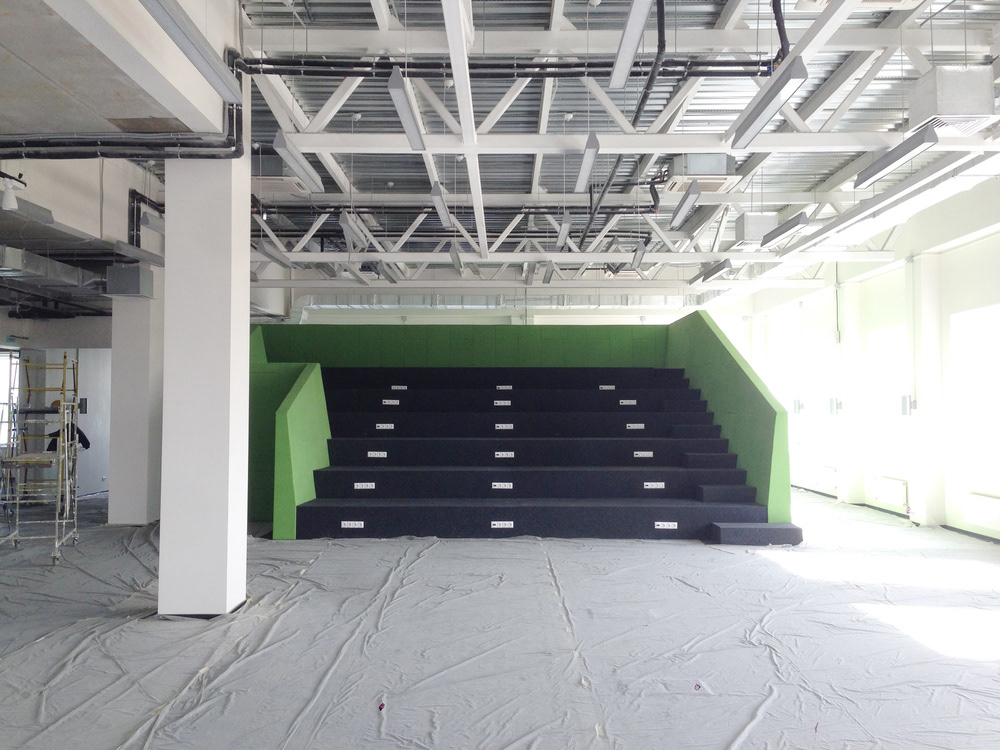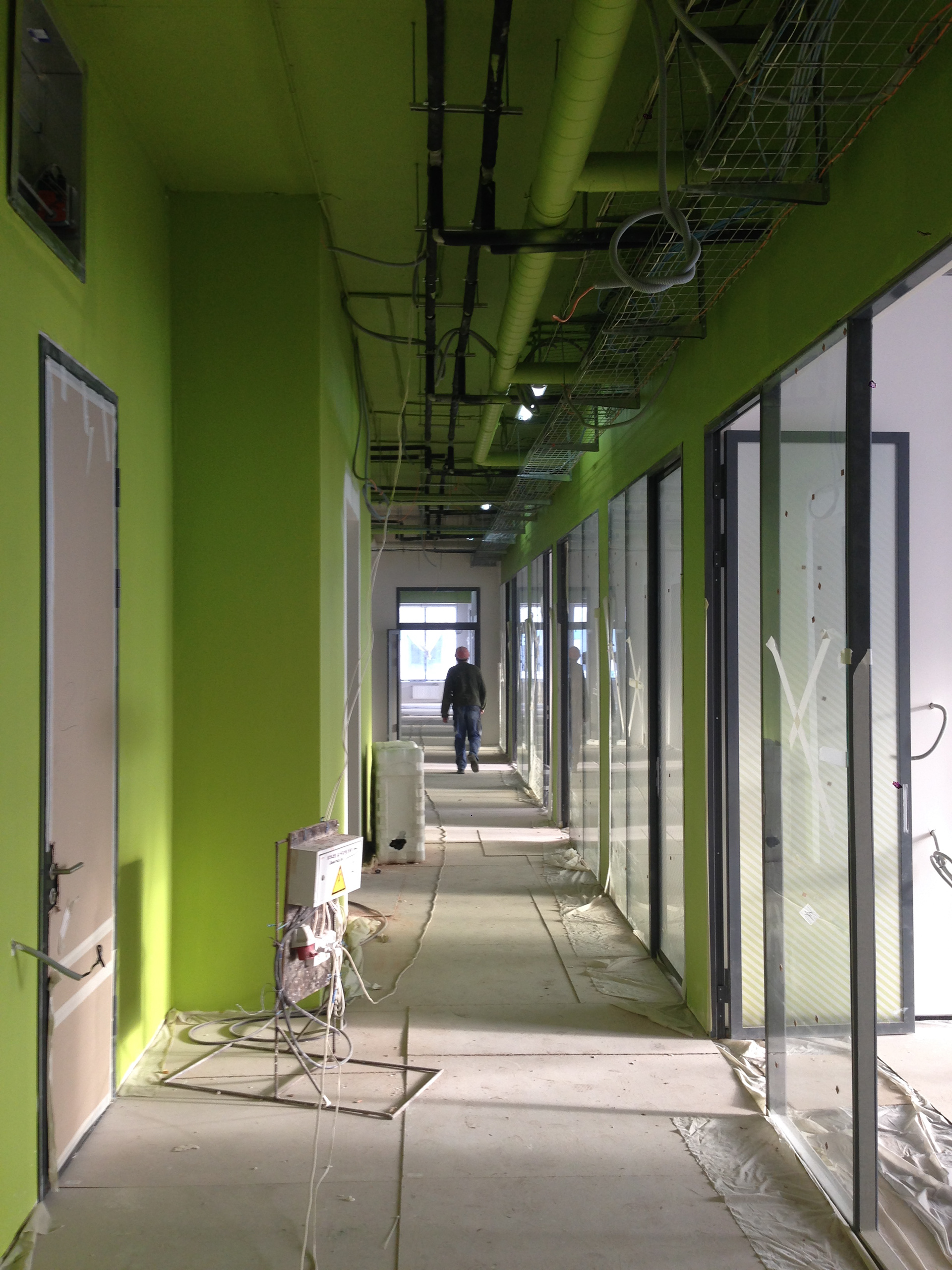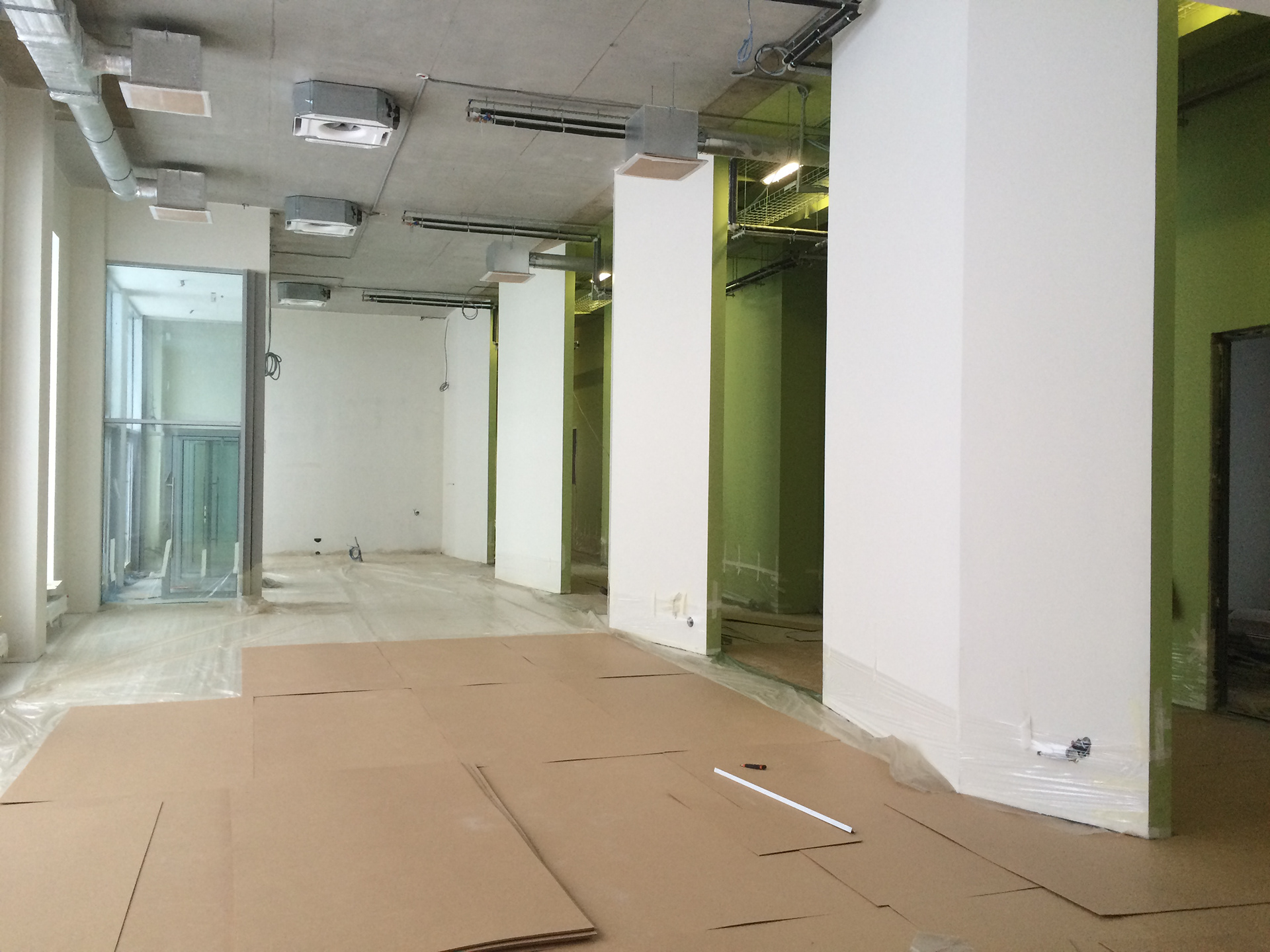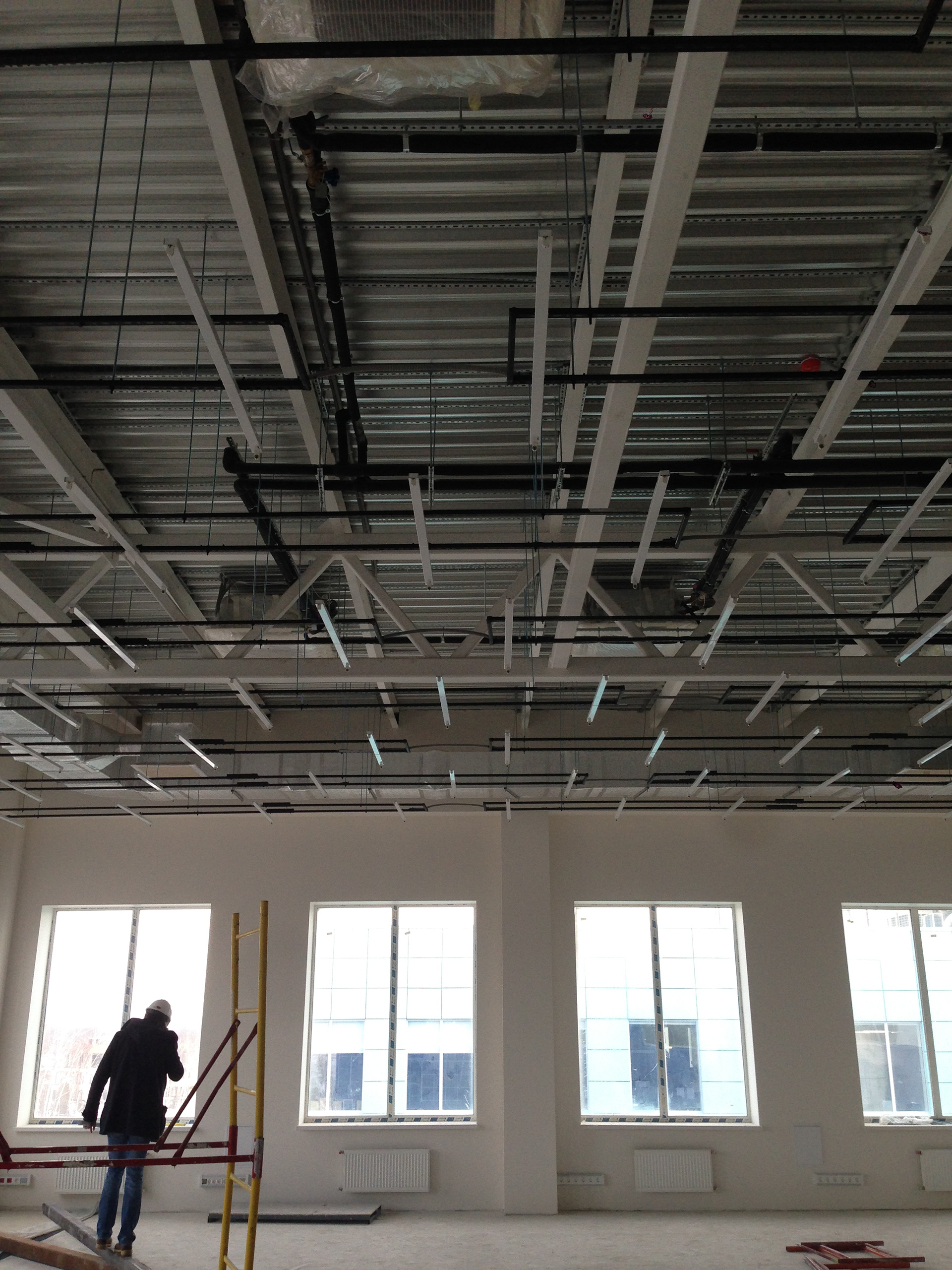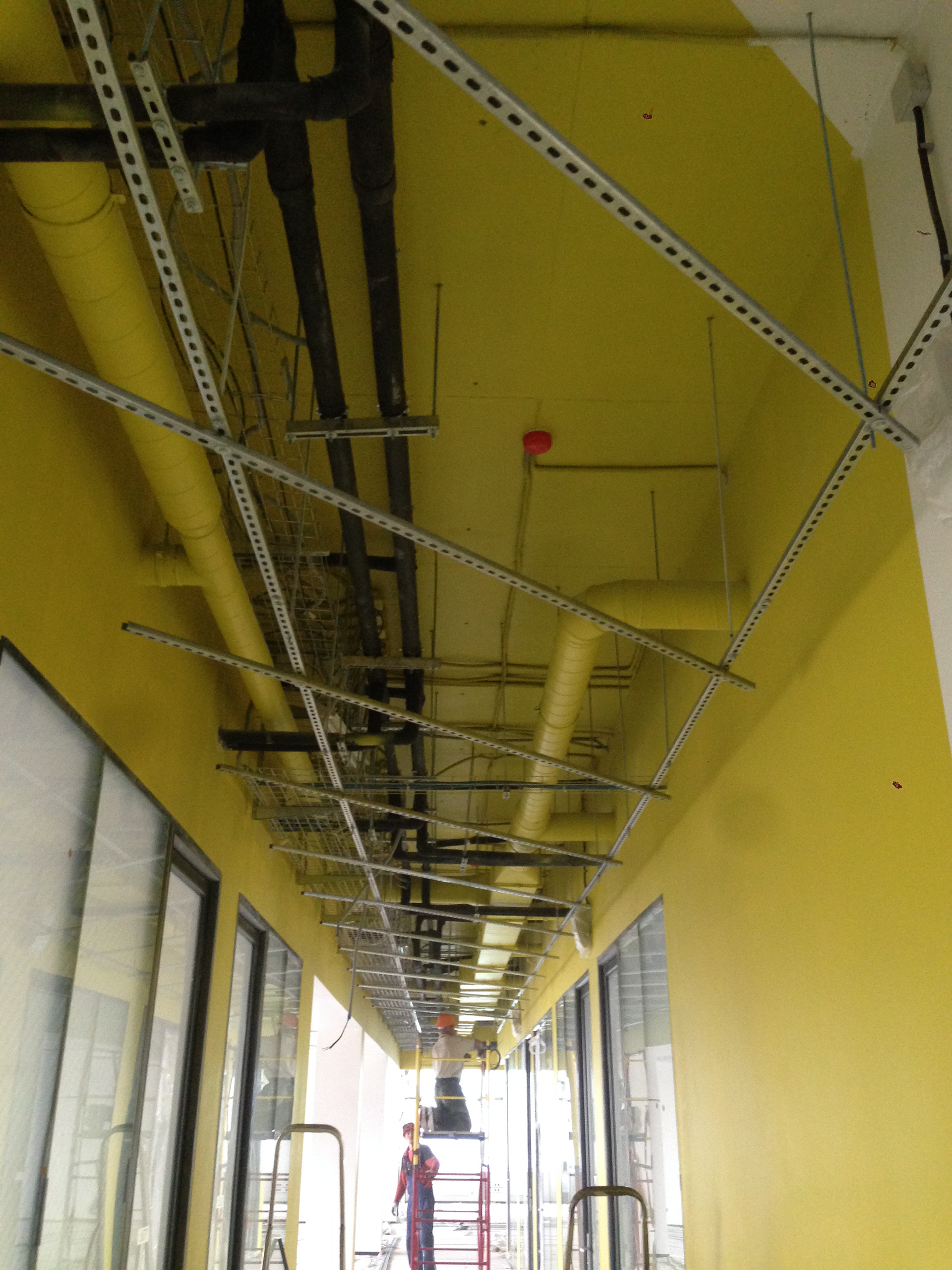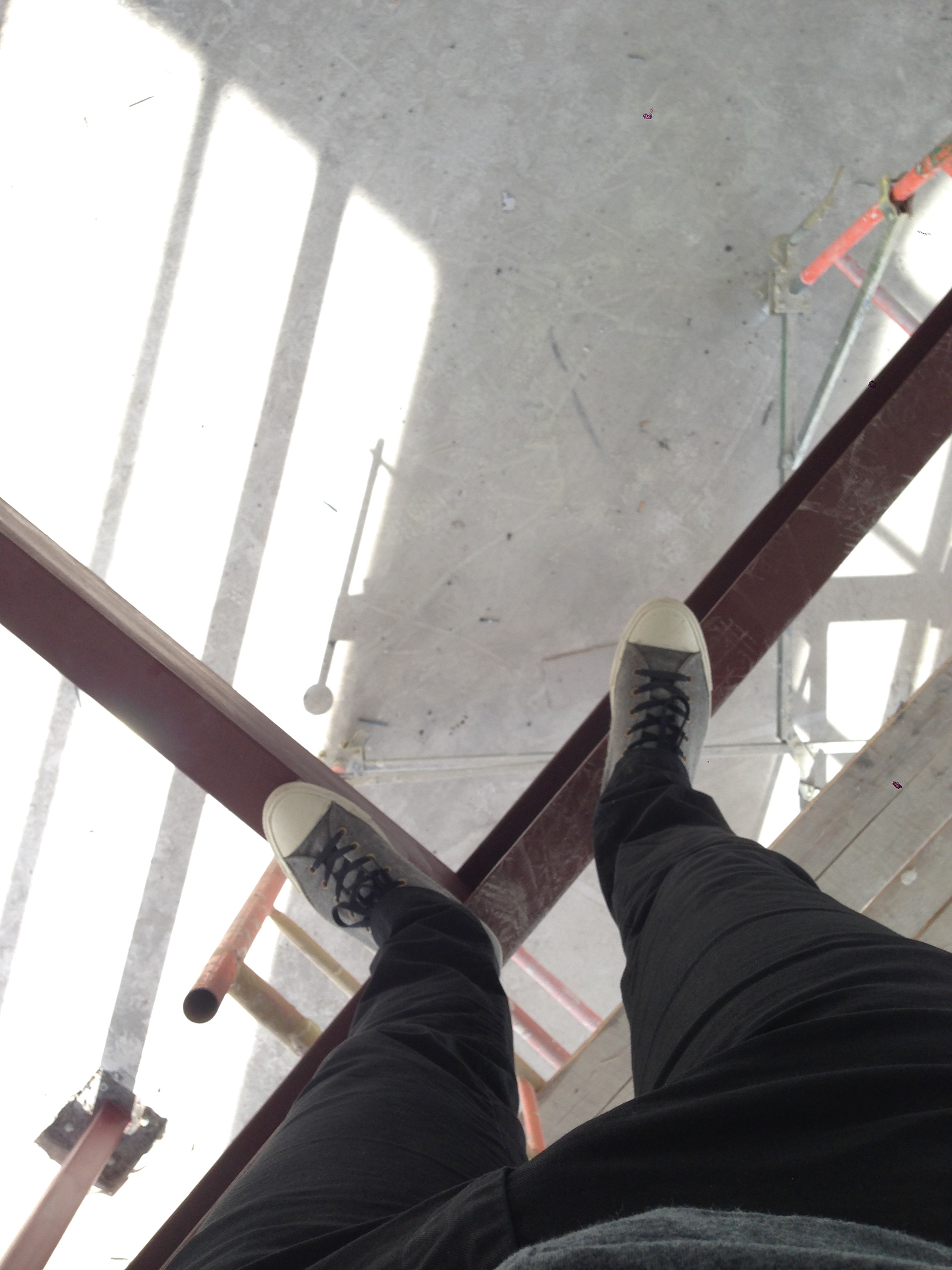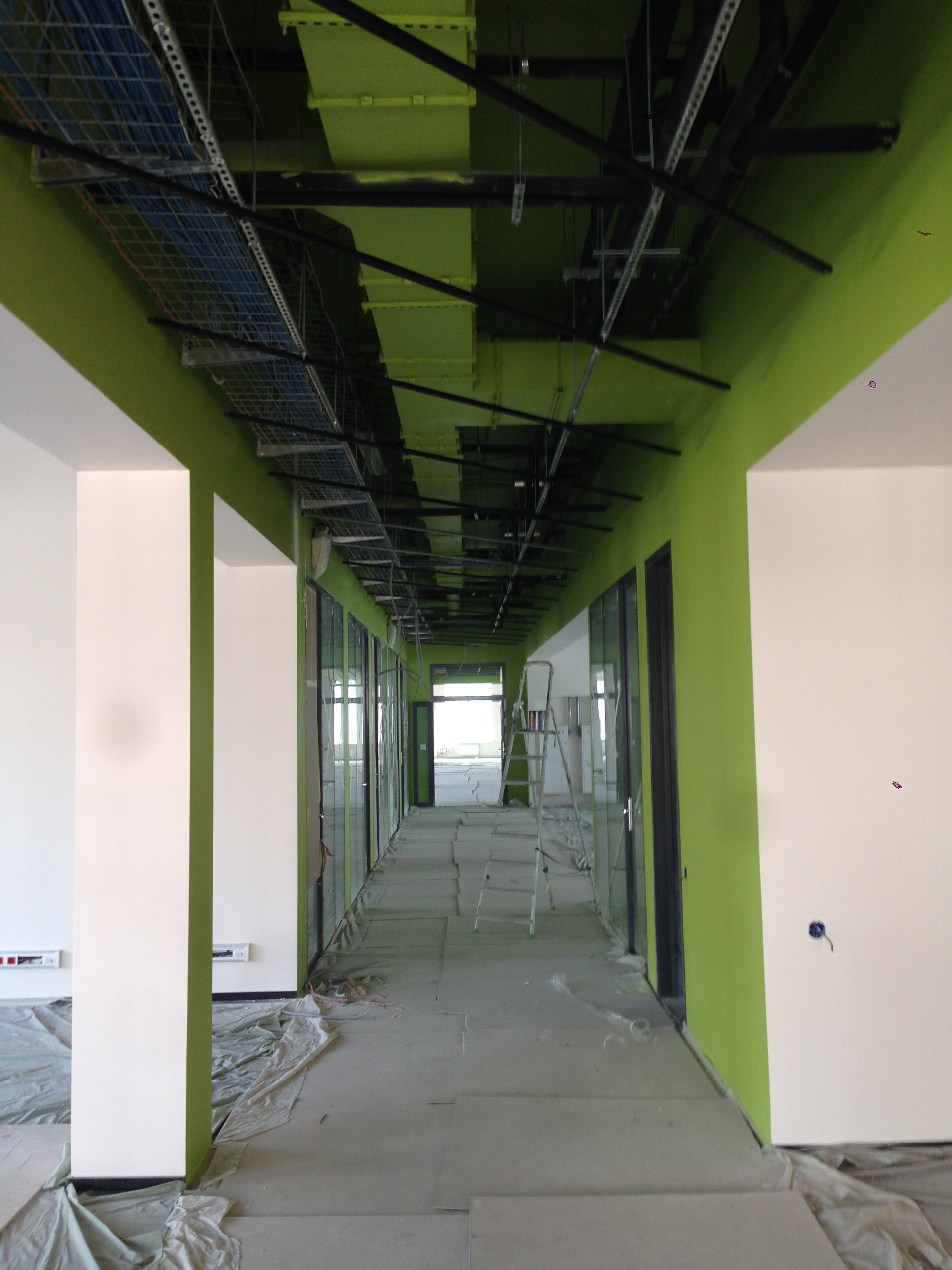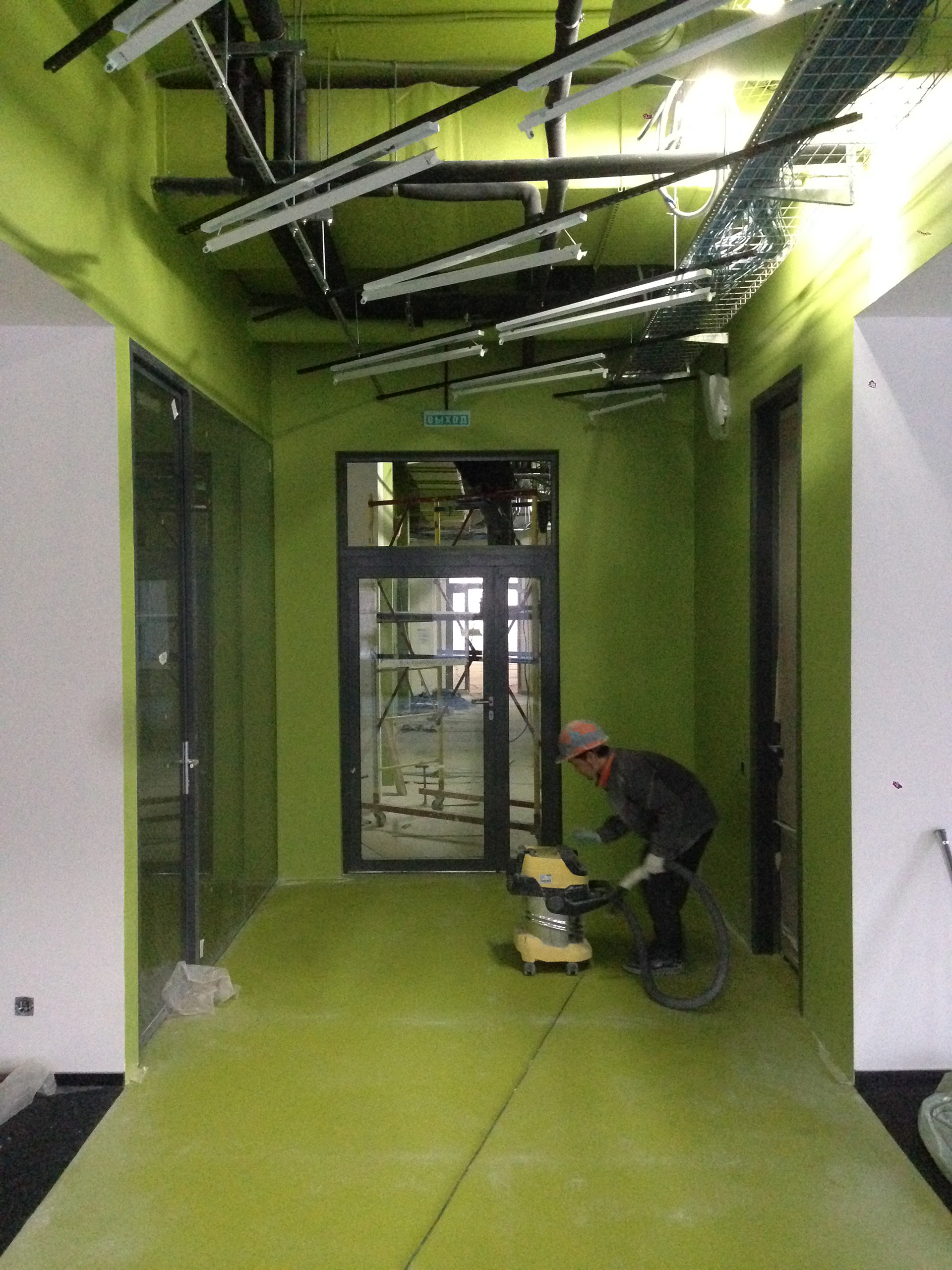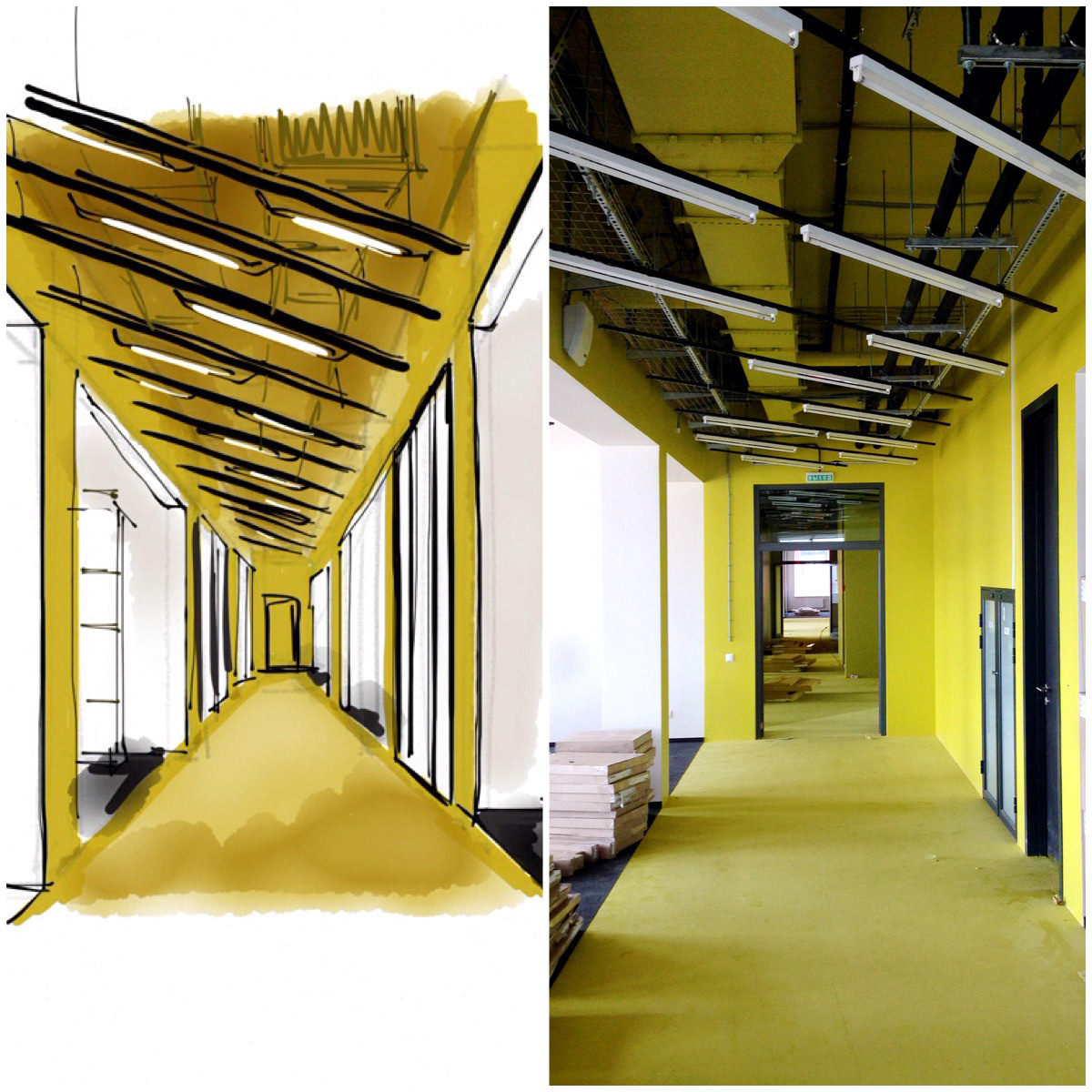 — We're almost done, the building needs wayfinding signs.