— OK, what's the structure?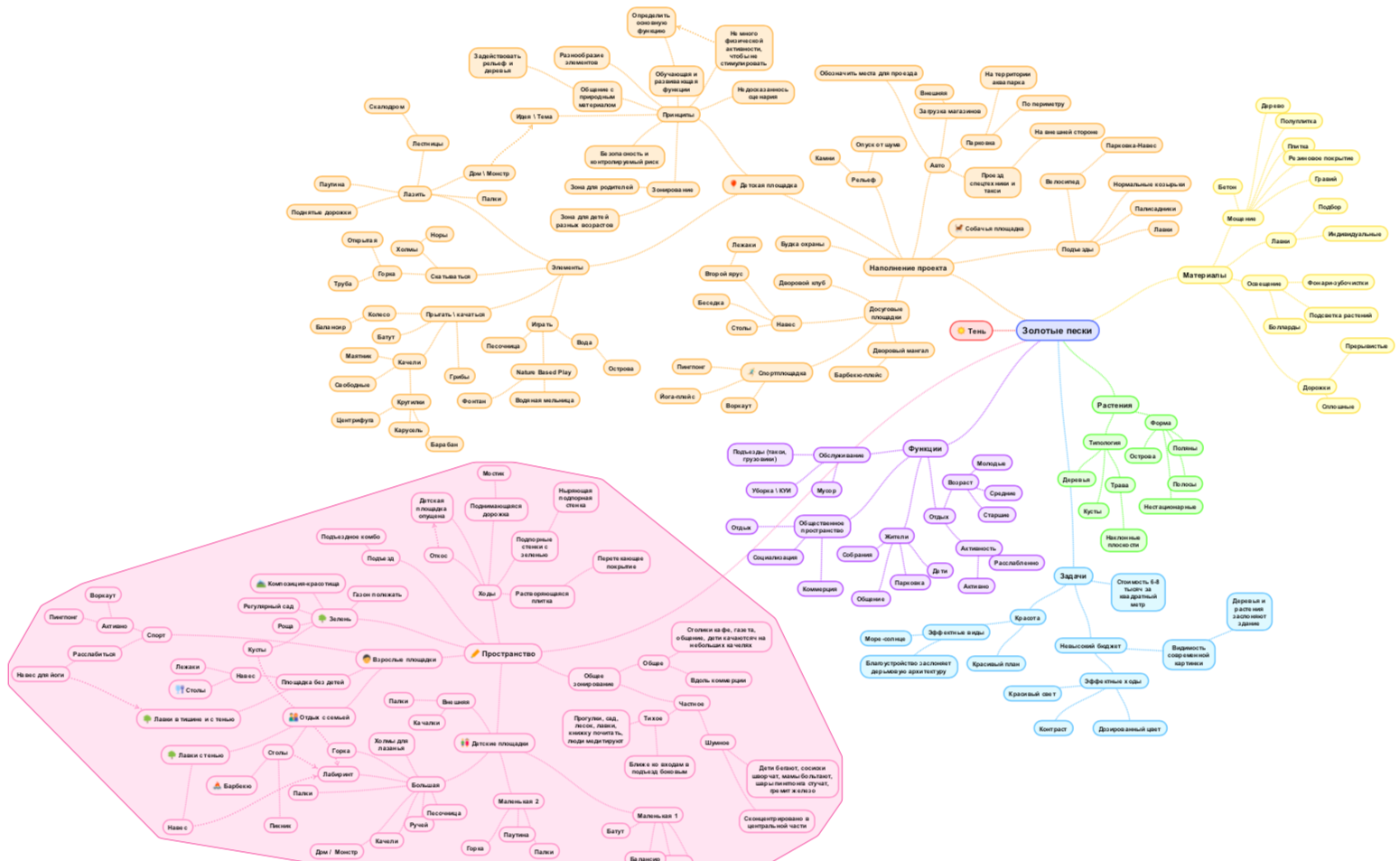 — Nice, let's brainstorm a few ideas.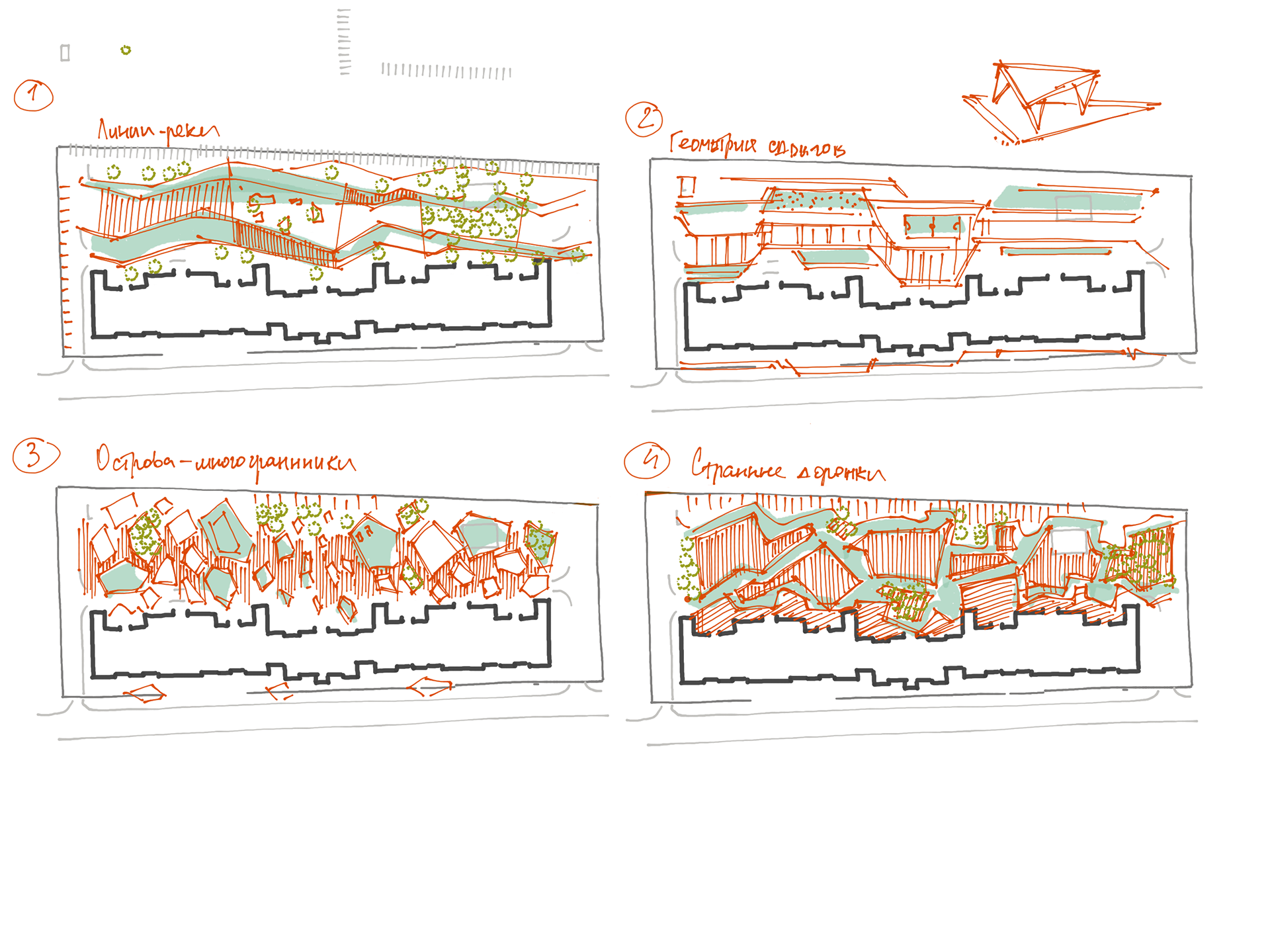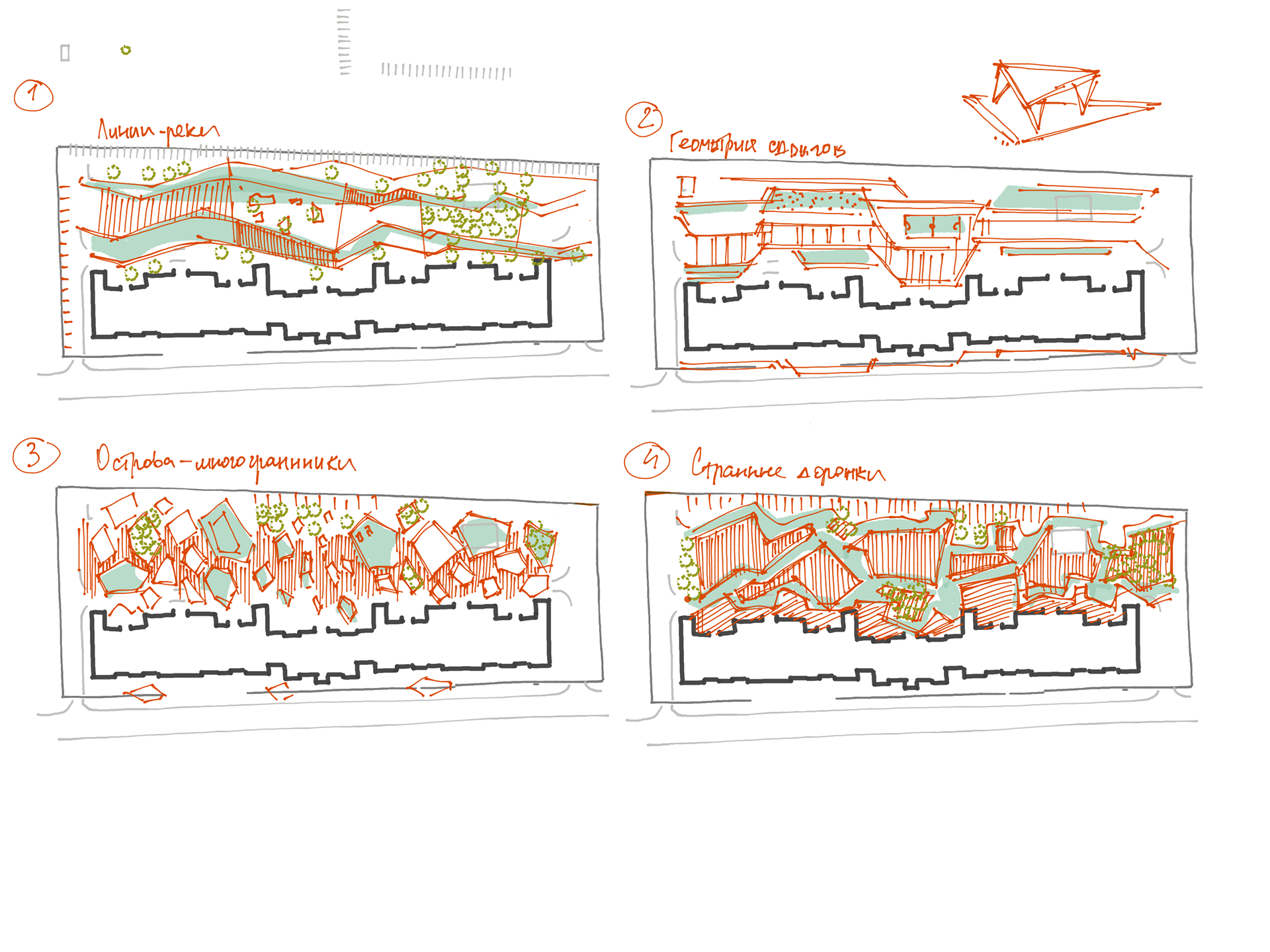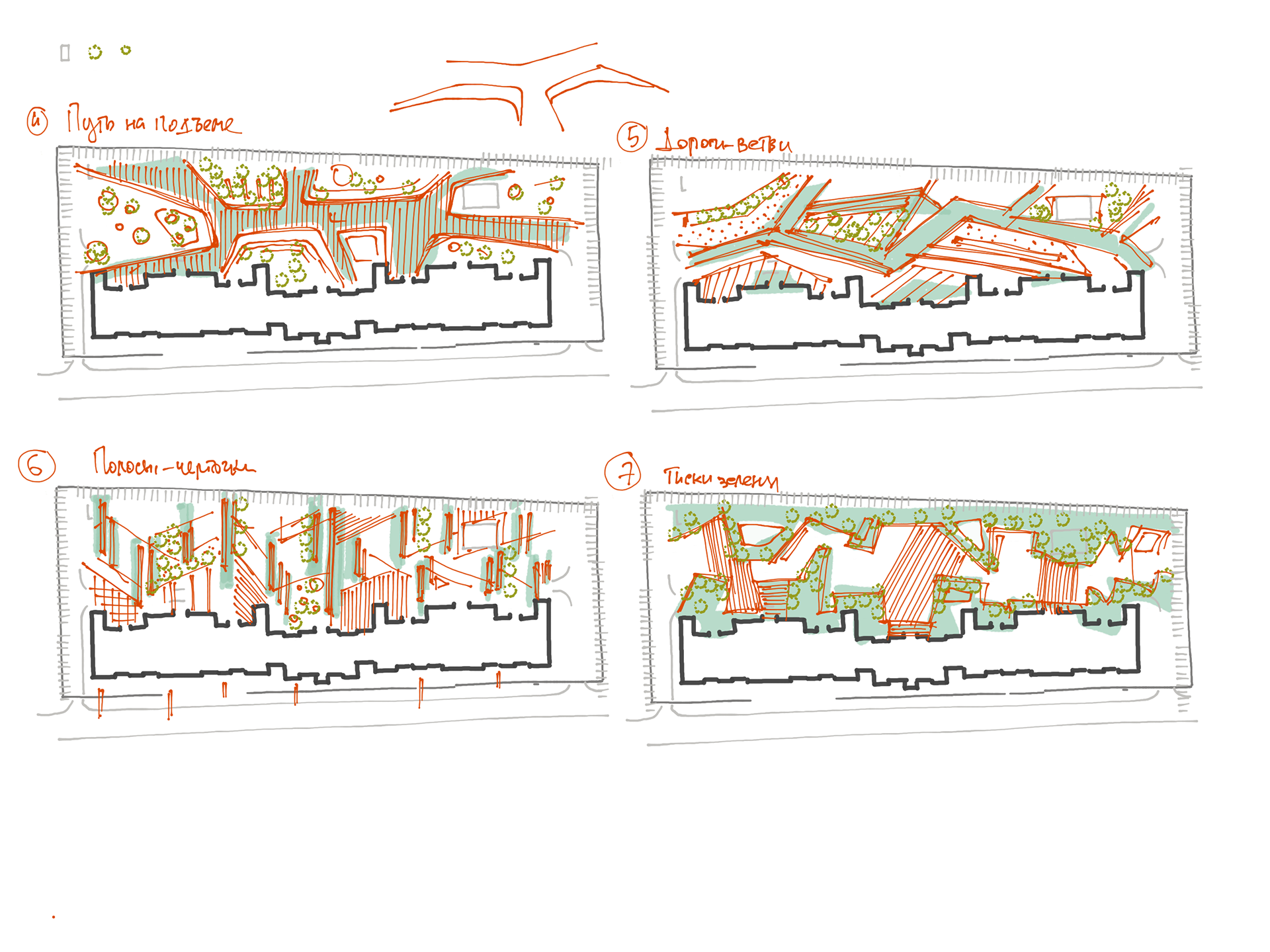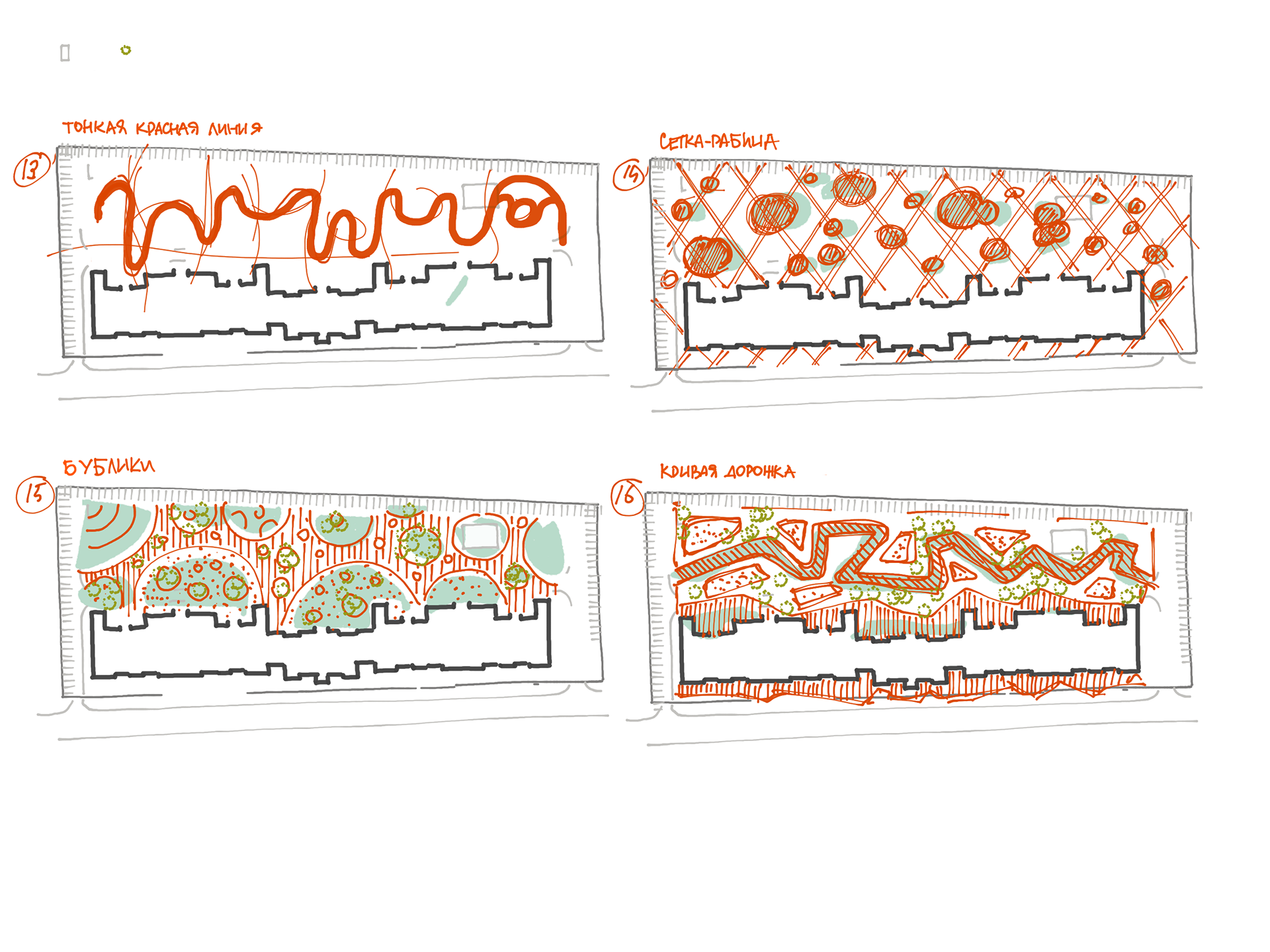 — Let's choose the ideas and make a rough models of them.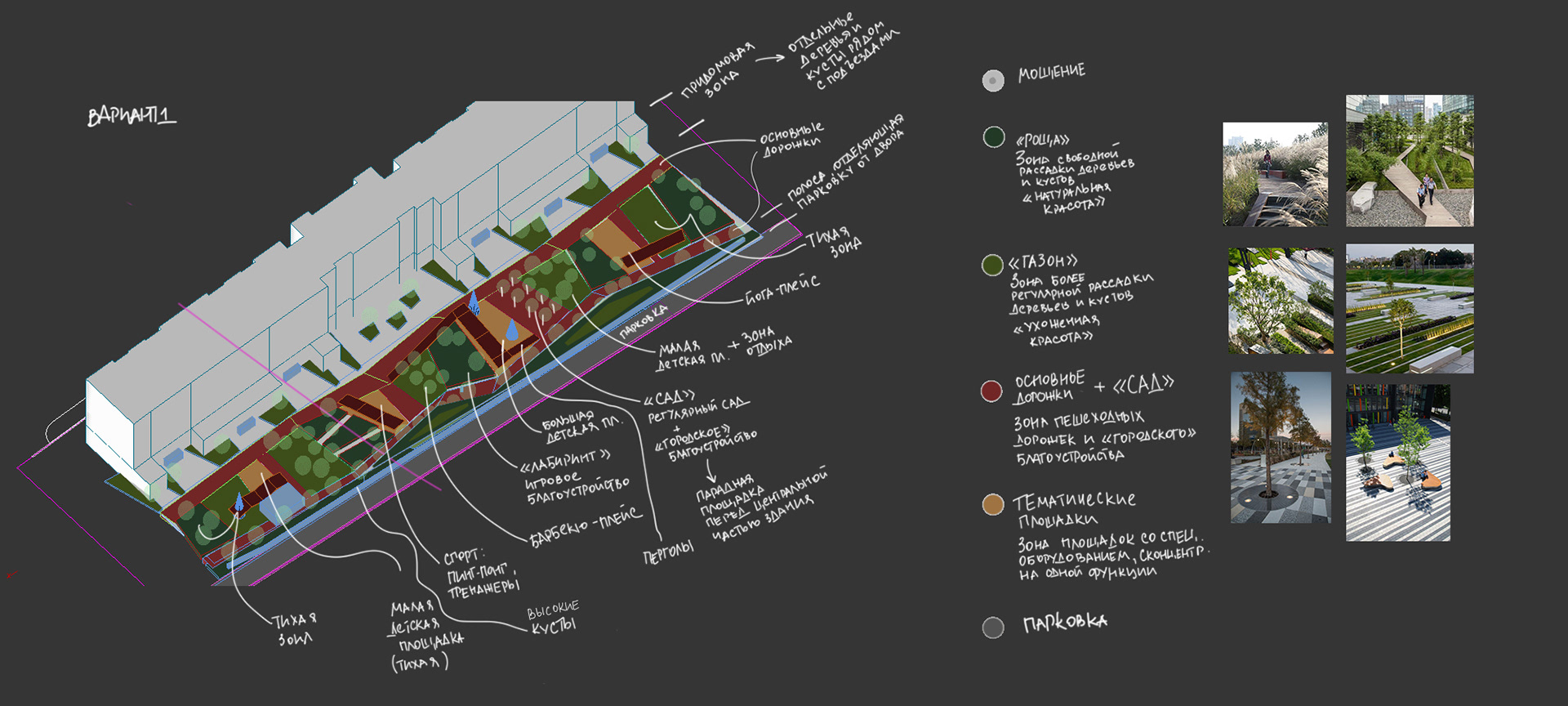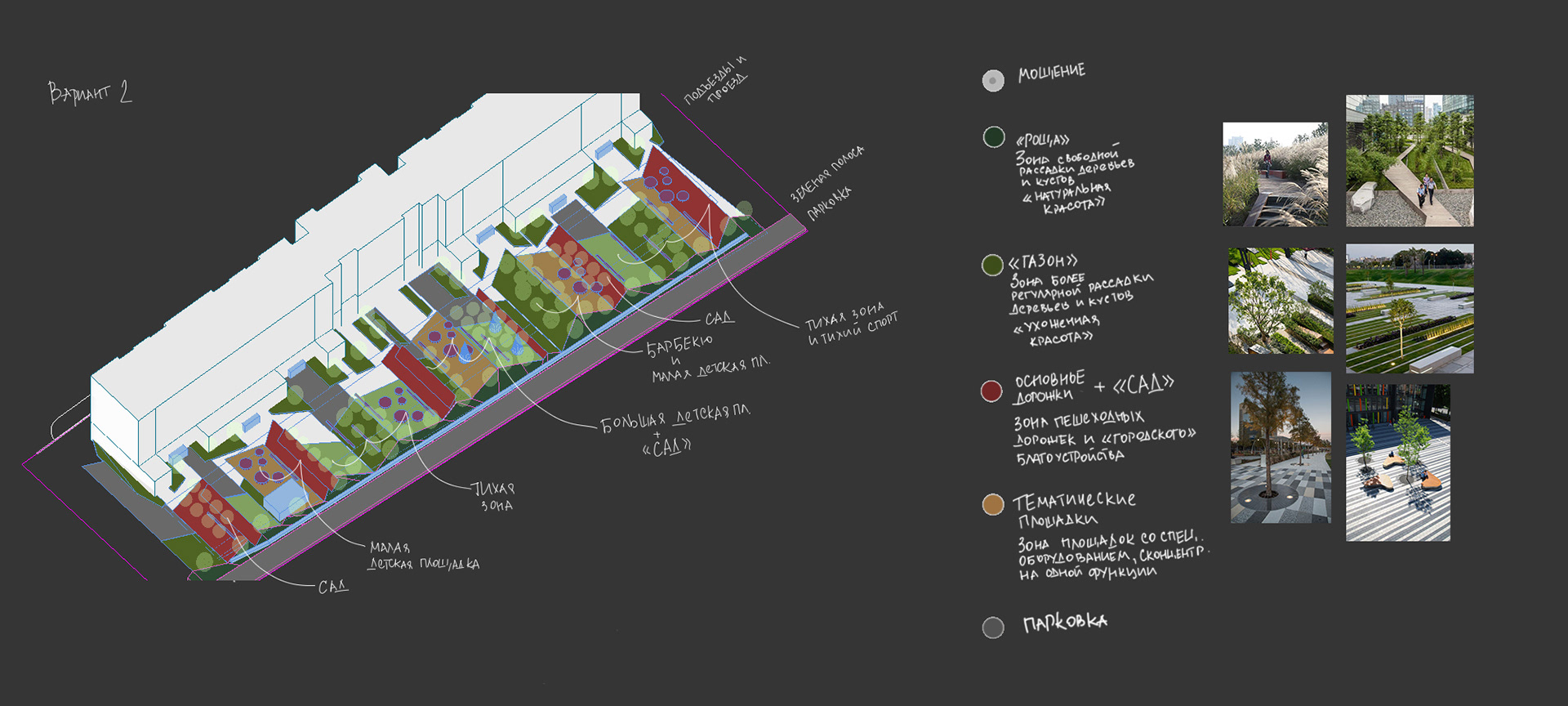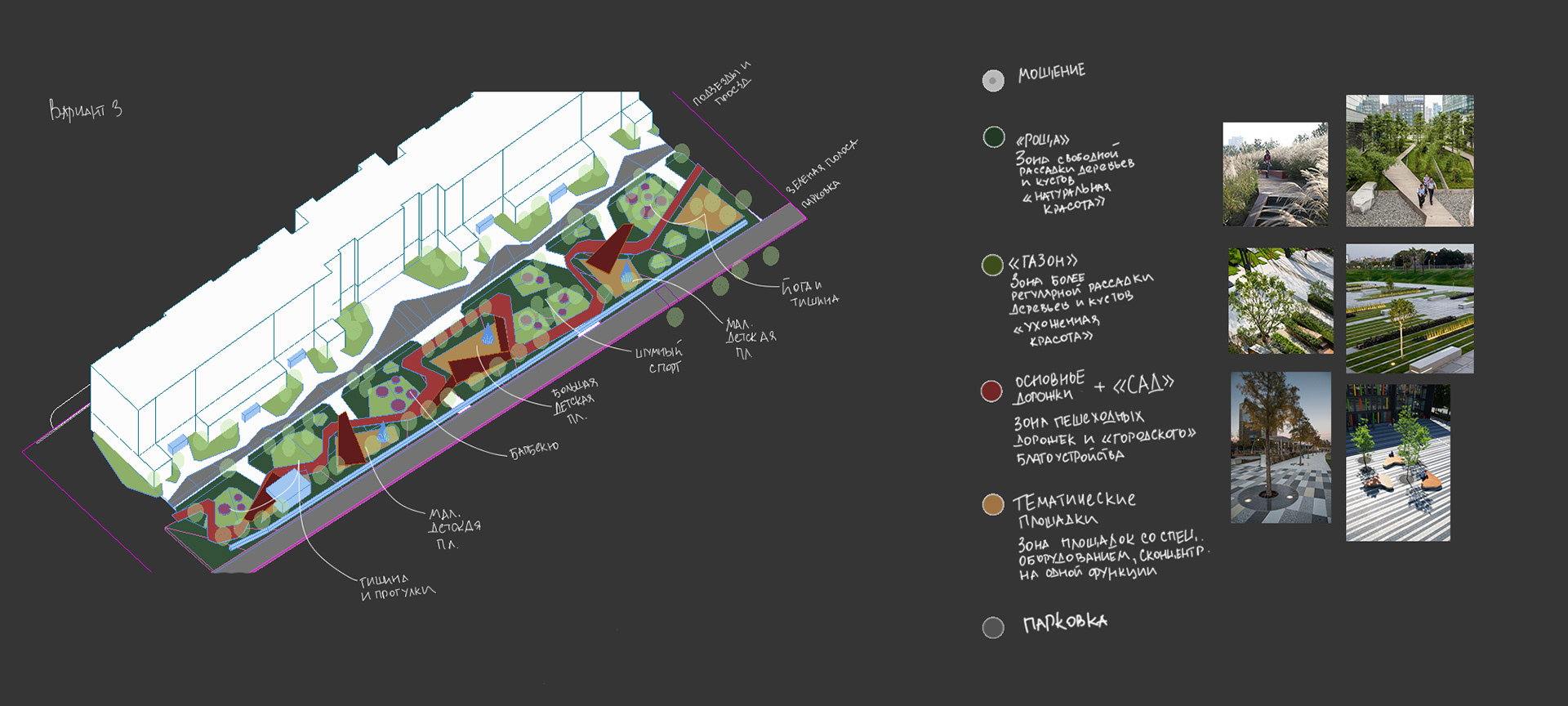 — Let's do the first visuals.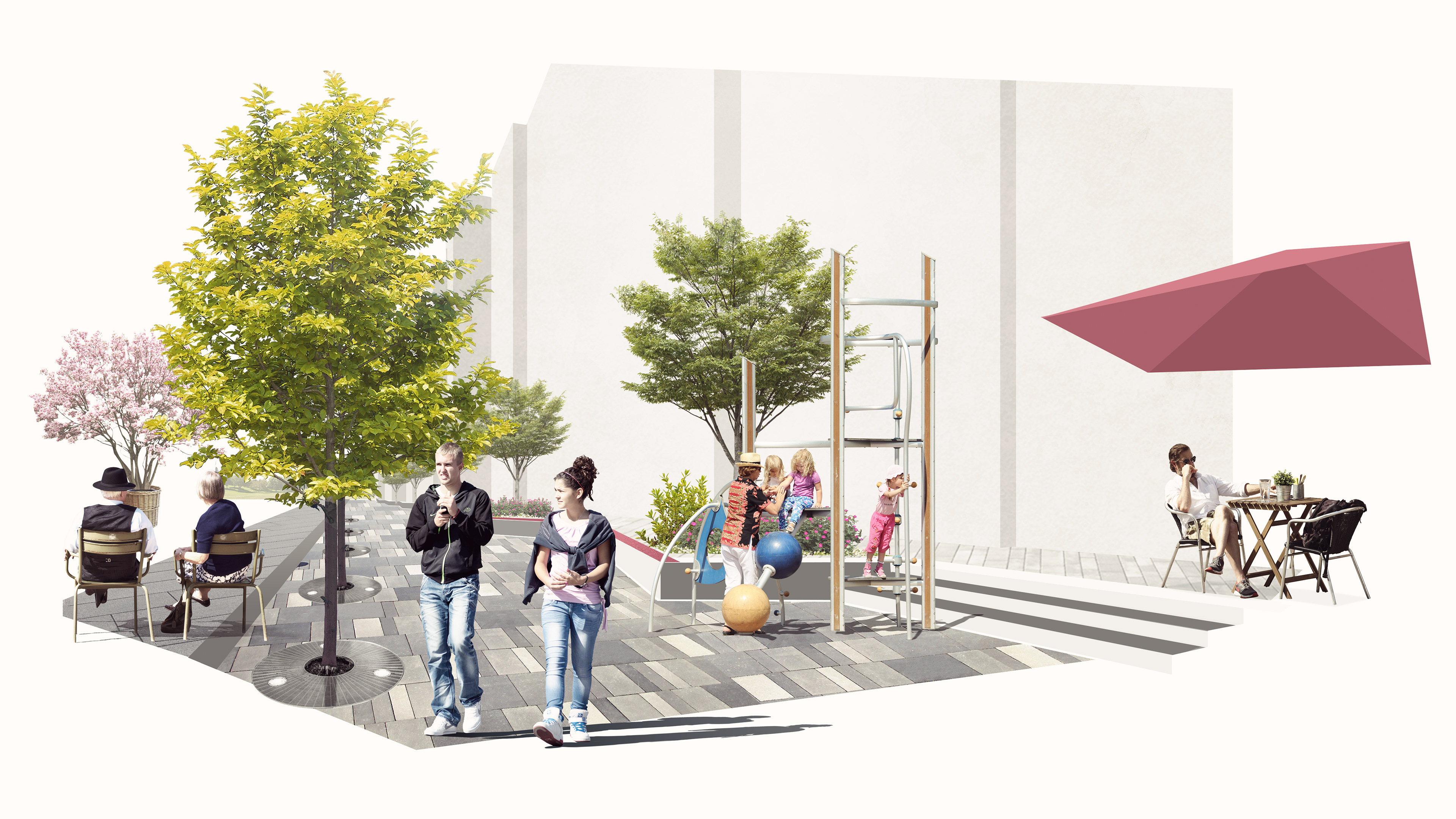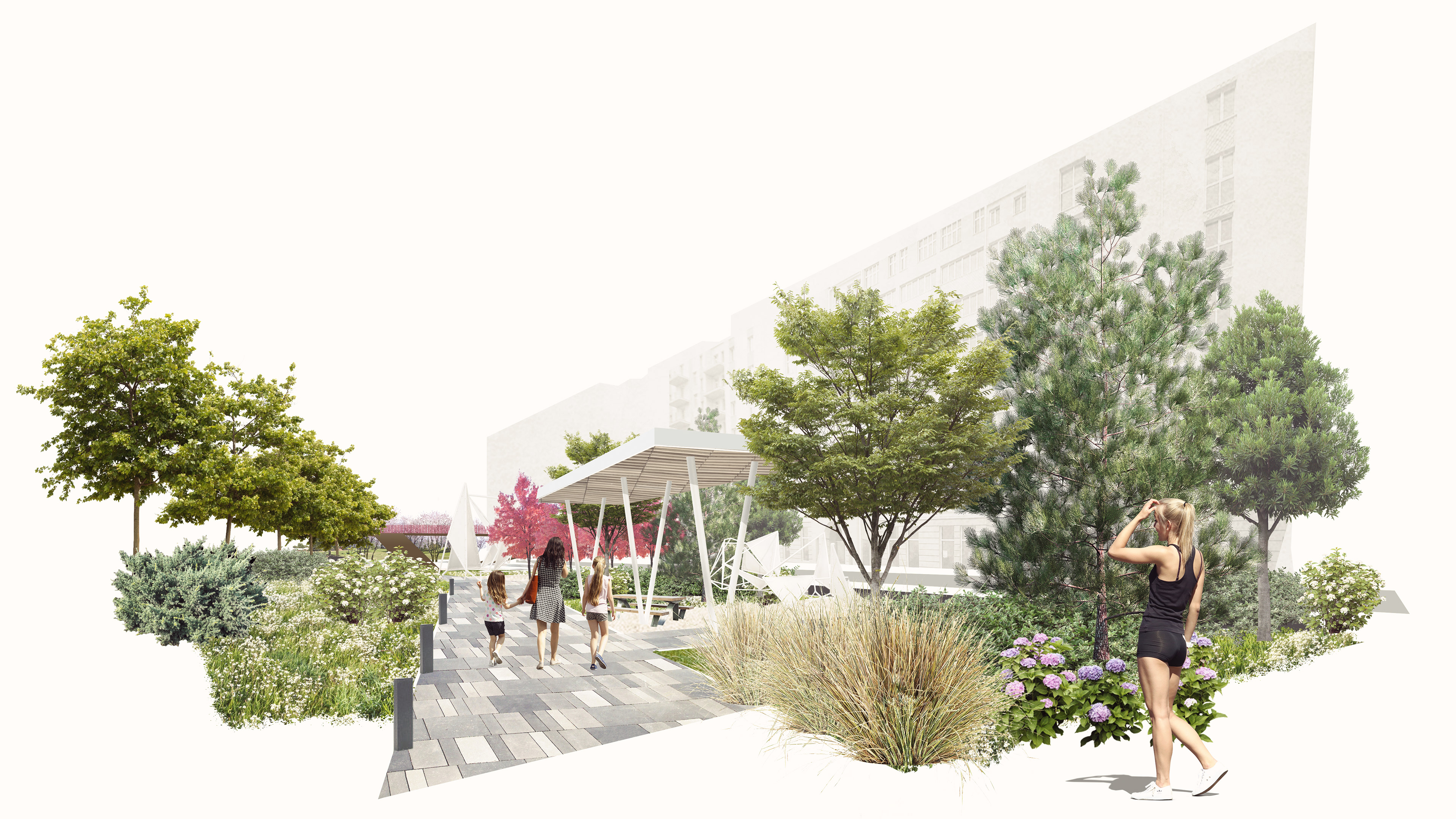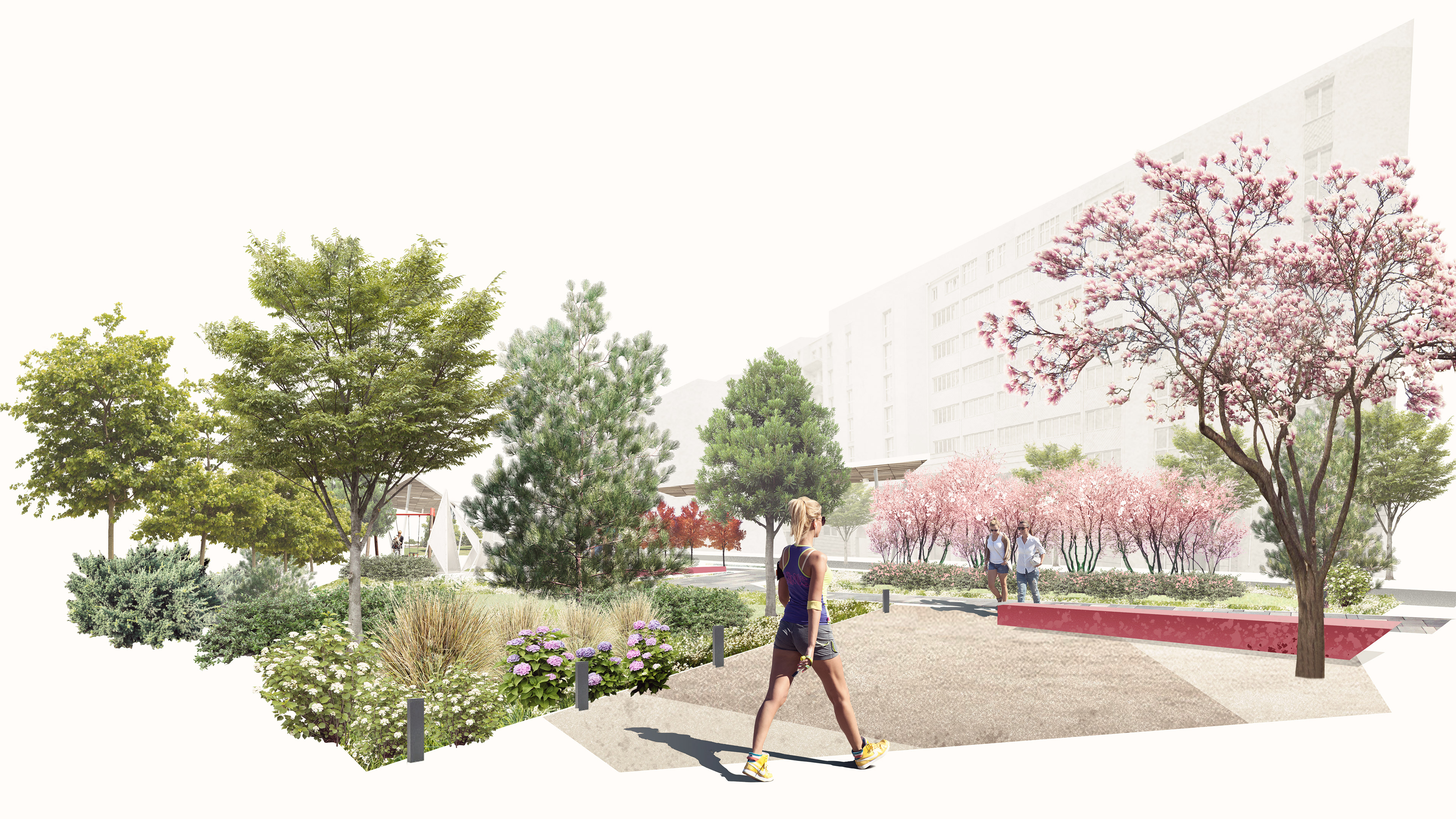 — What if I draw a plan as an illustration?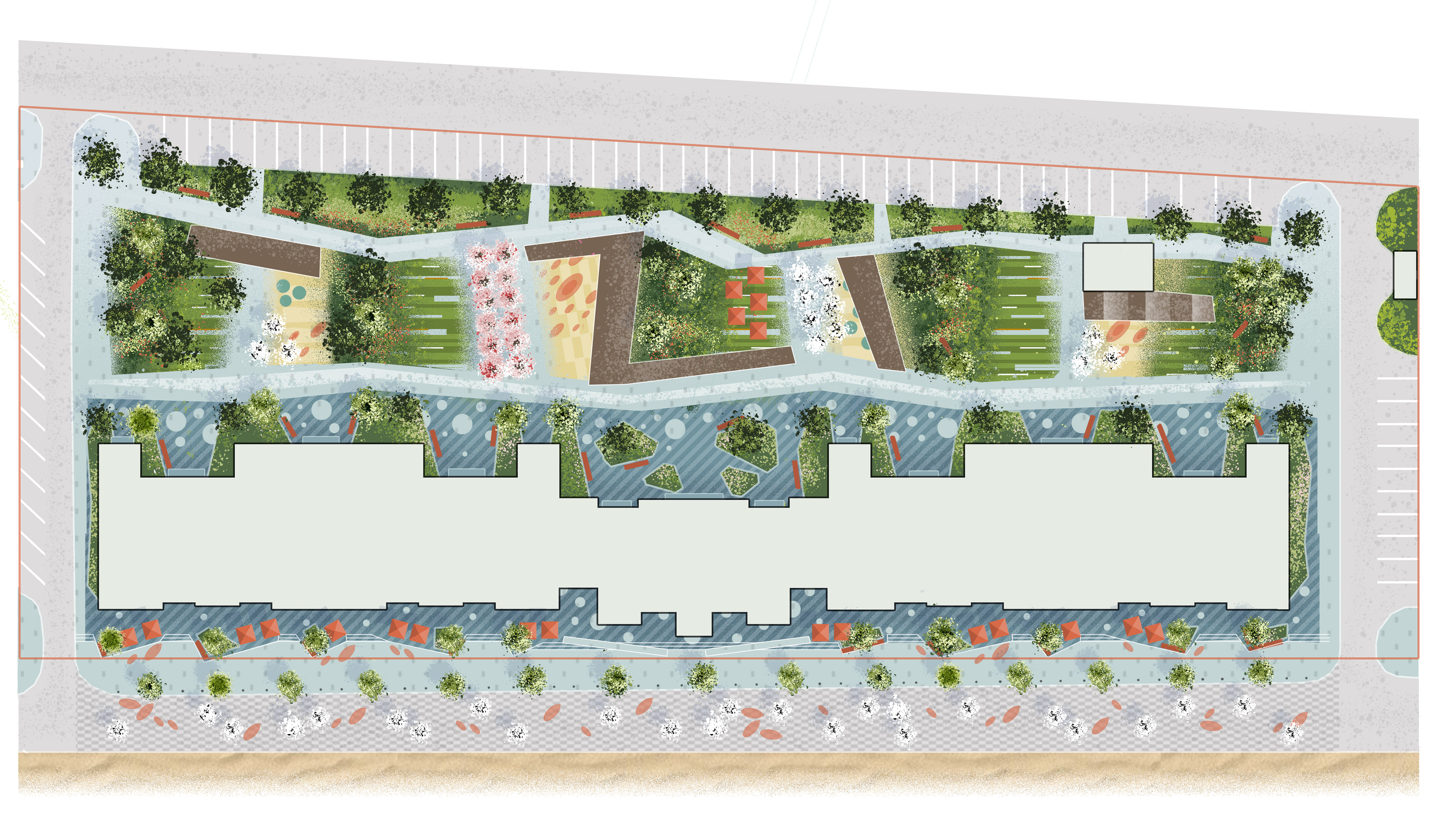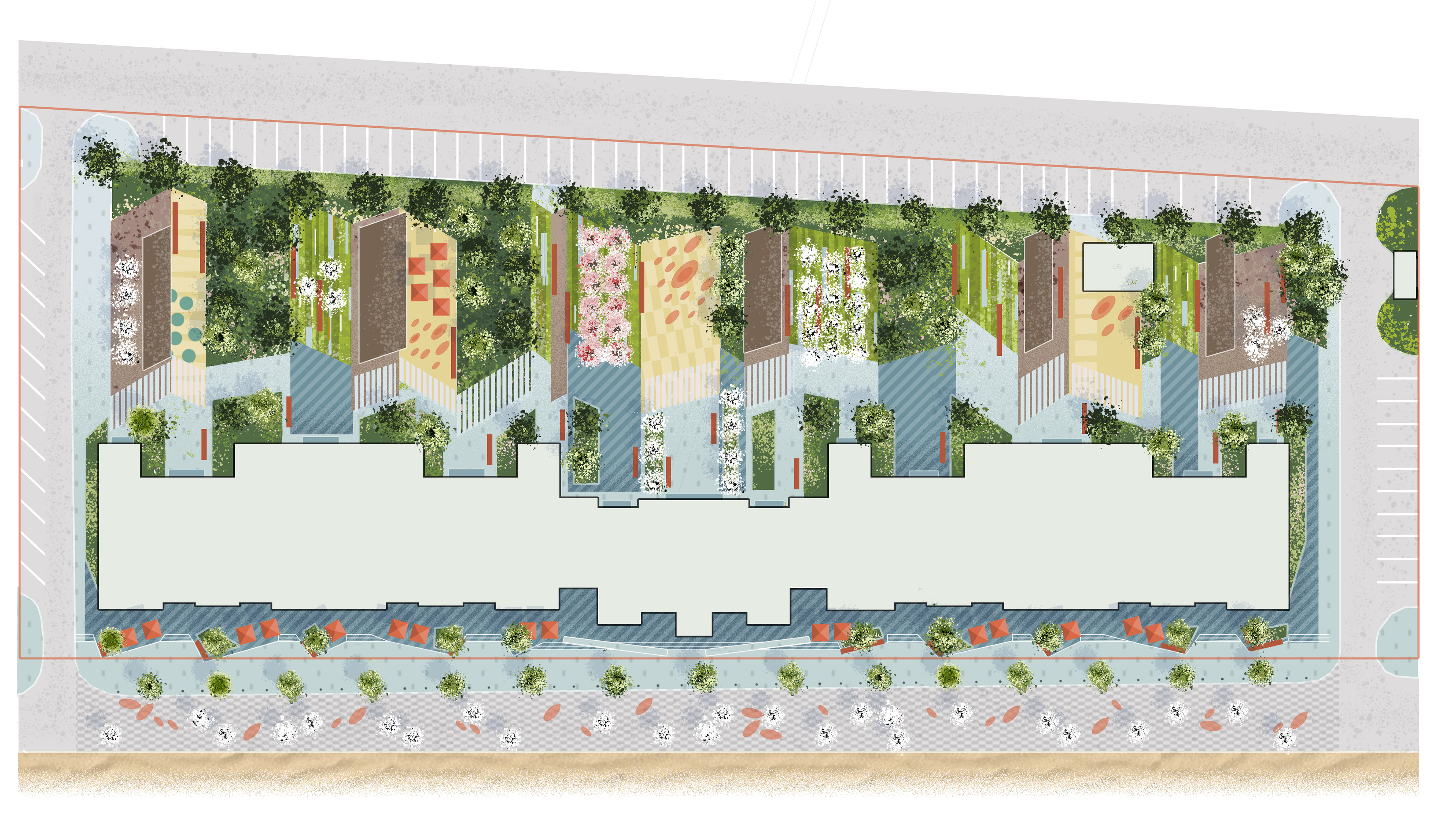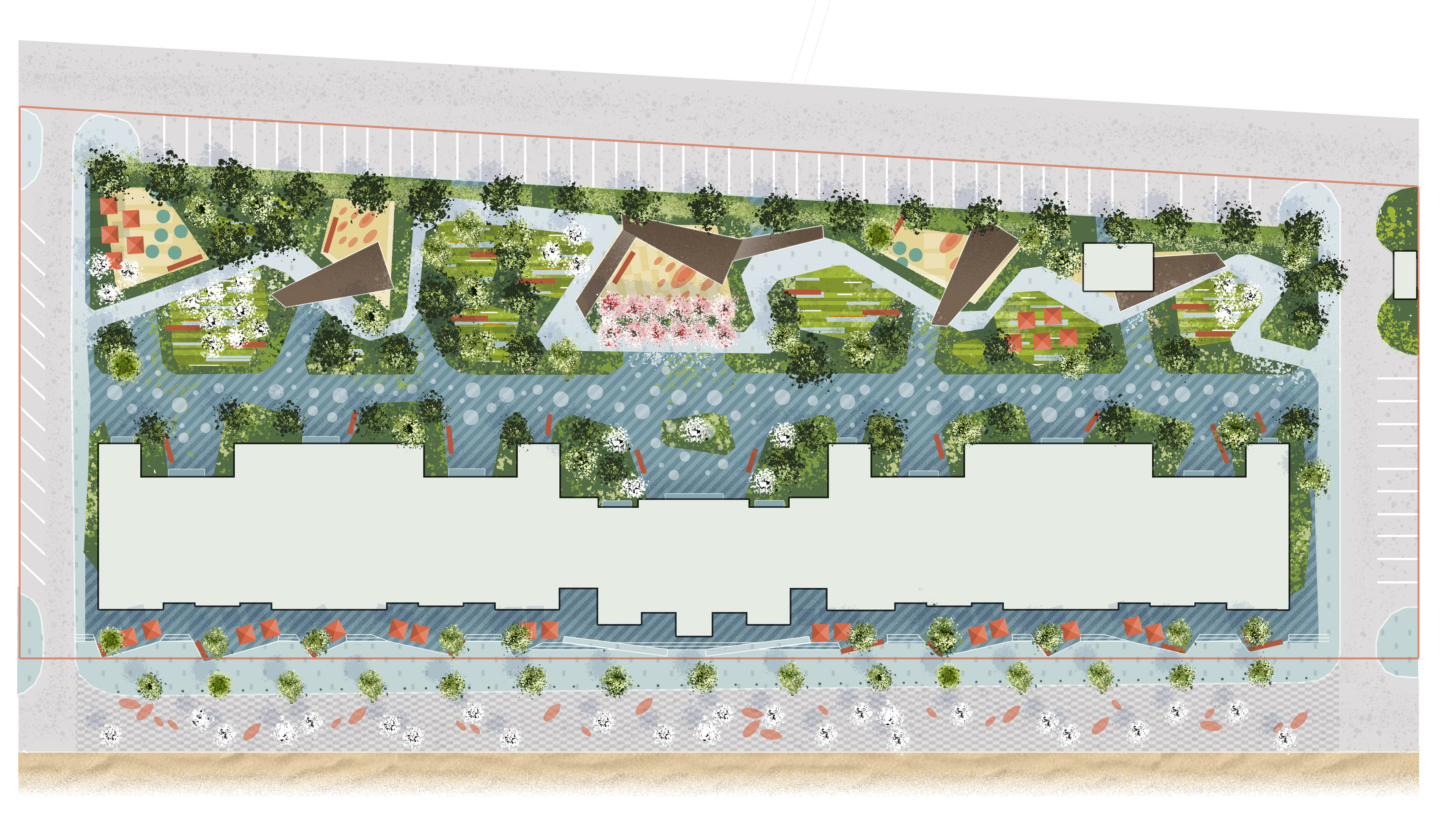 — It's time to think details.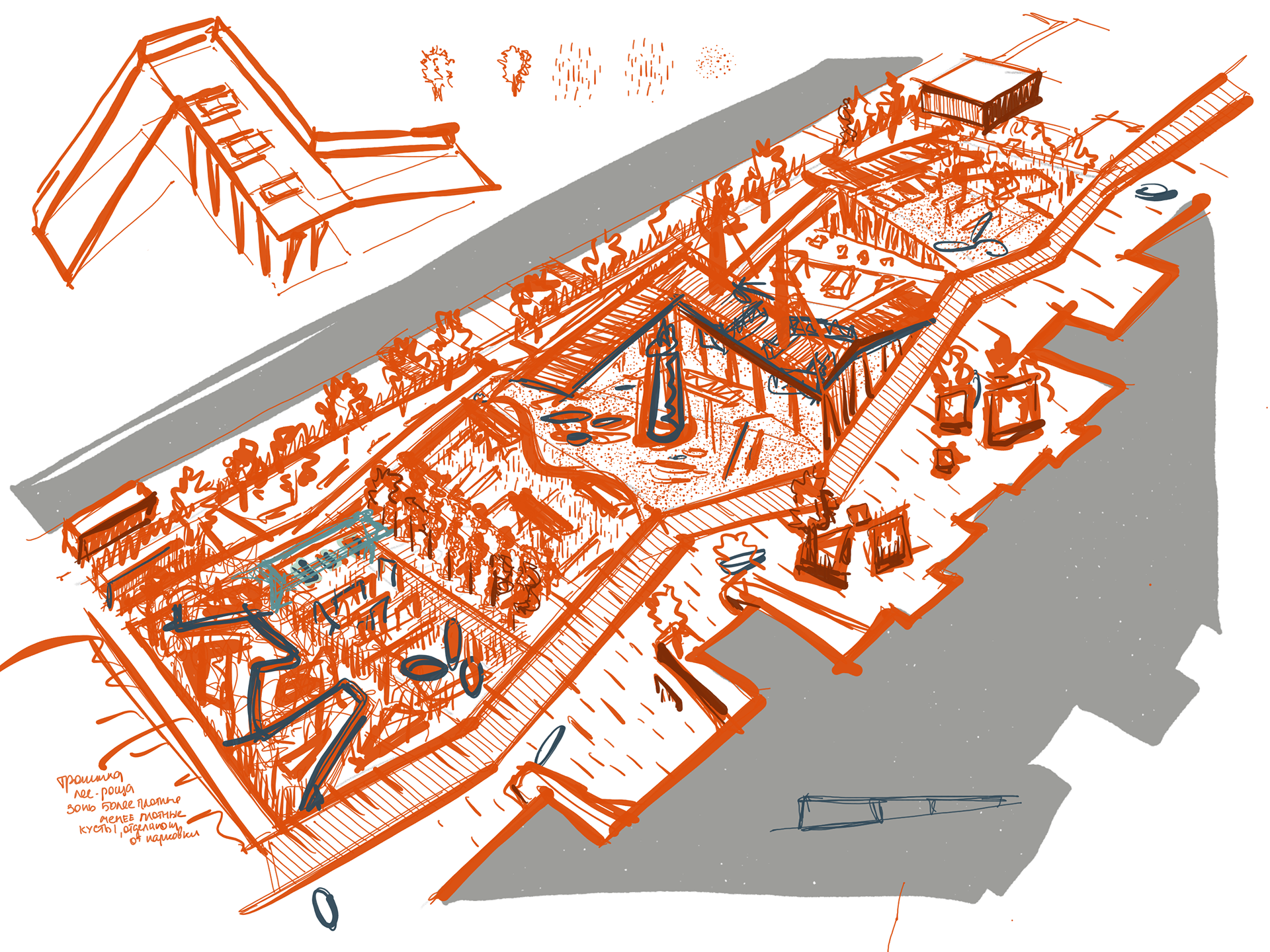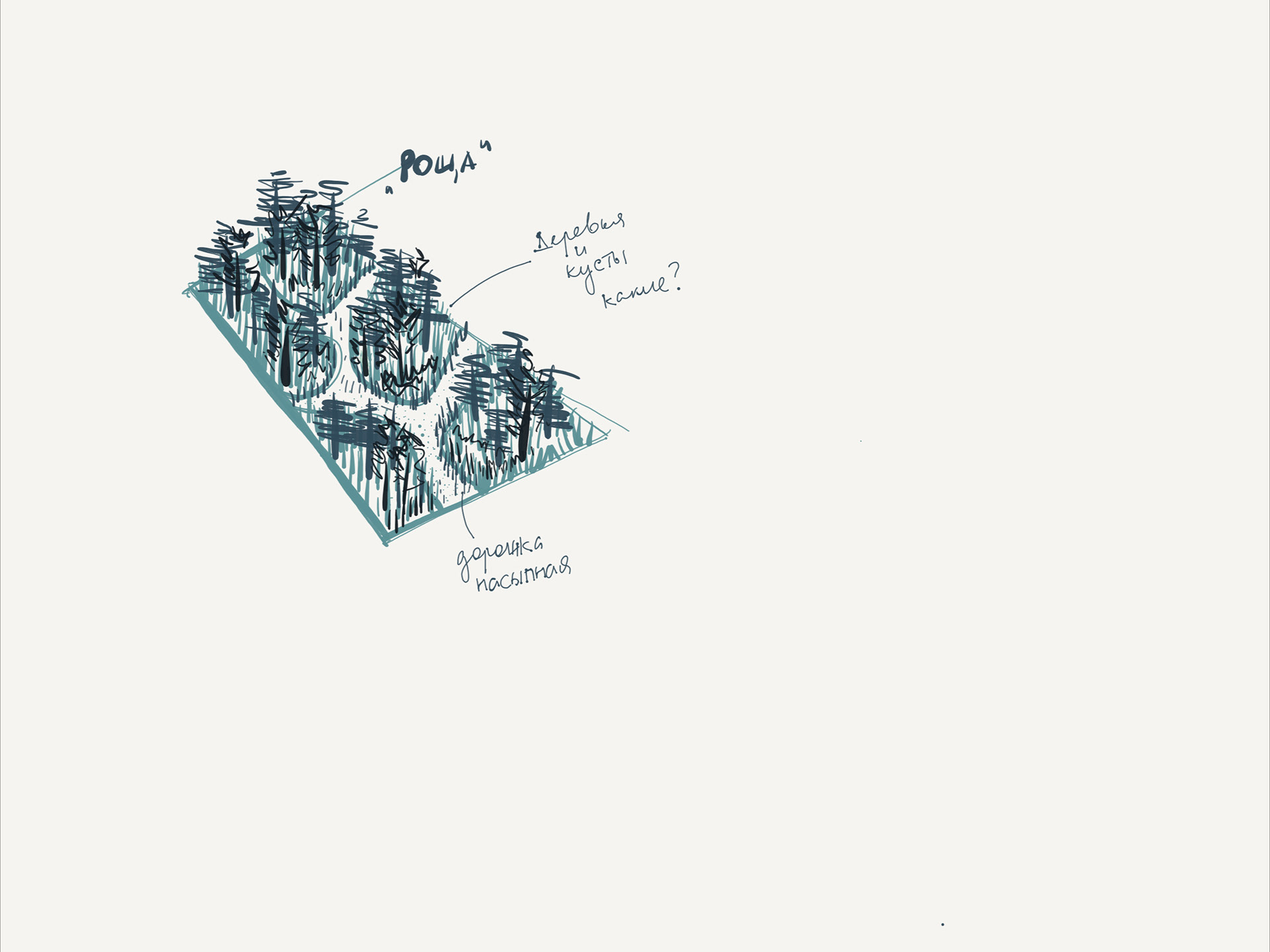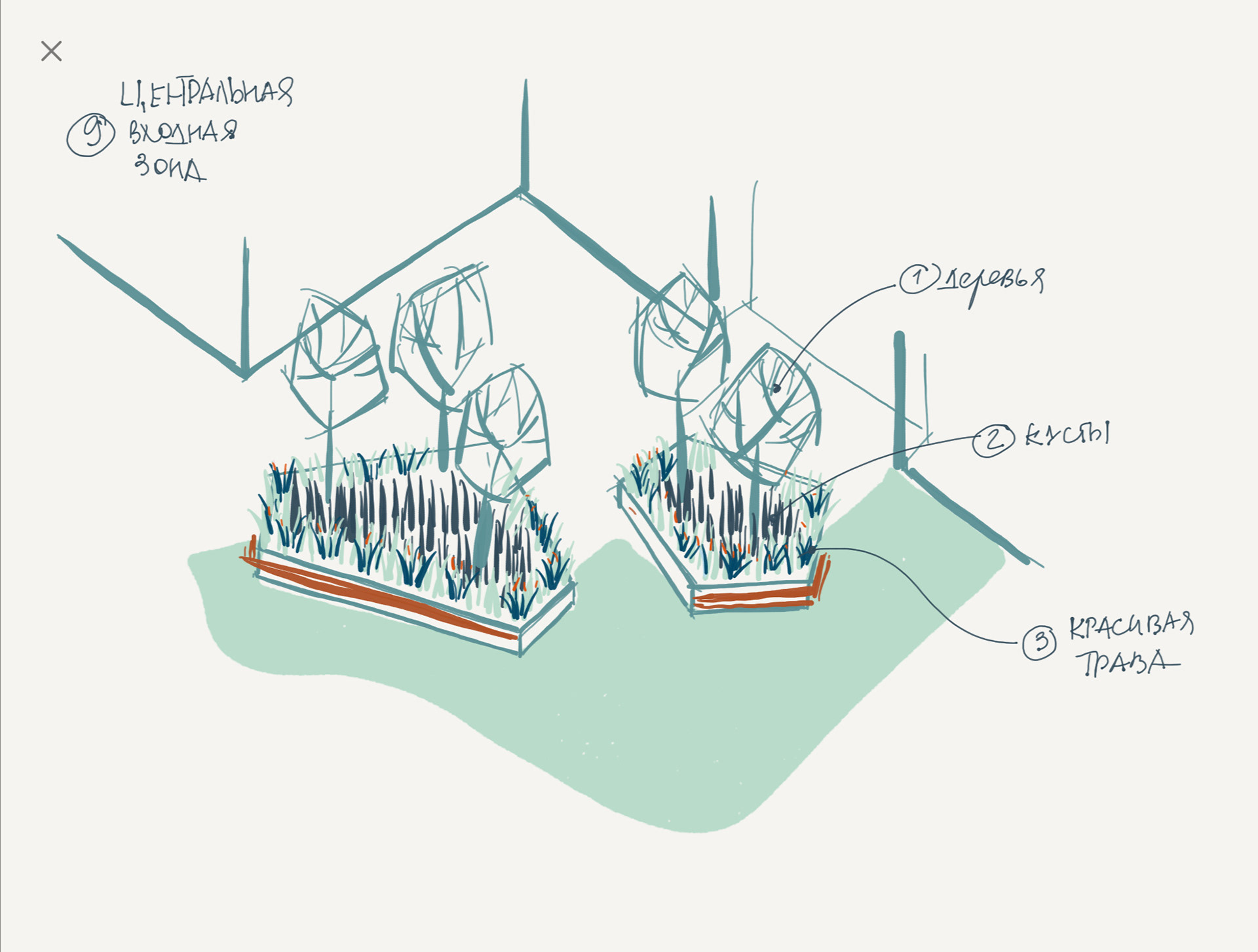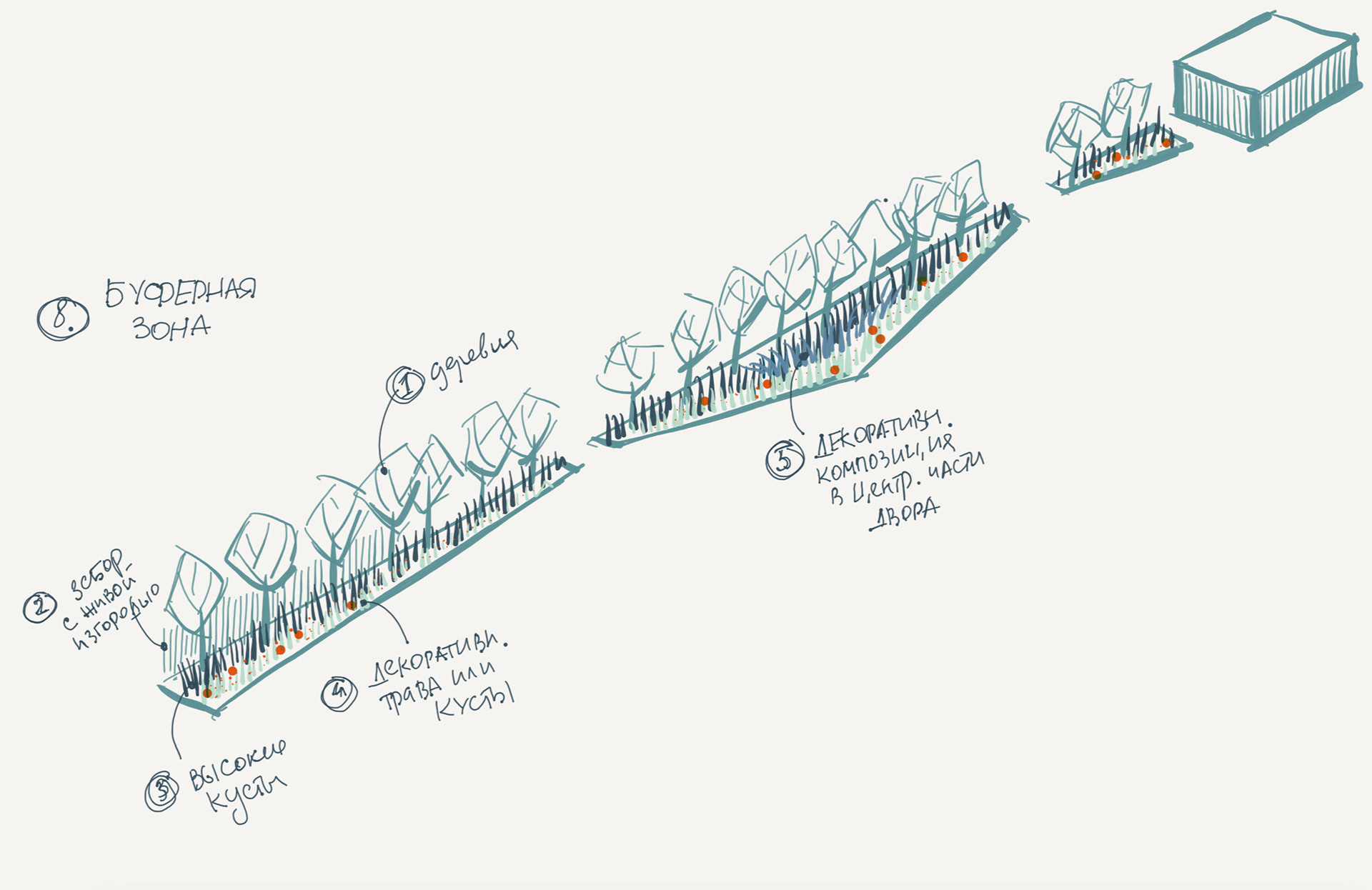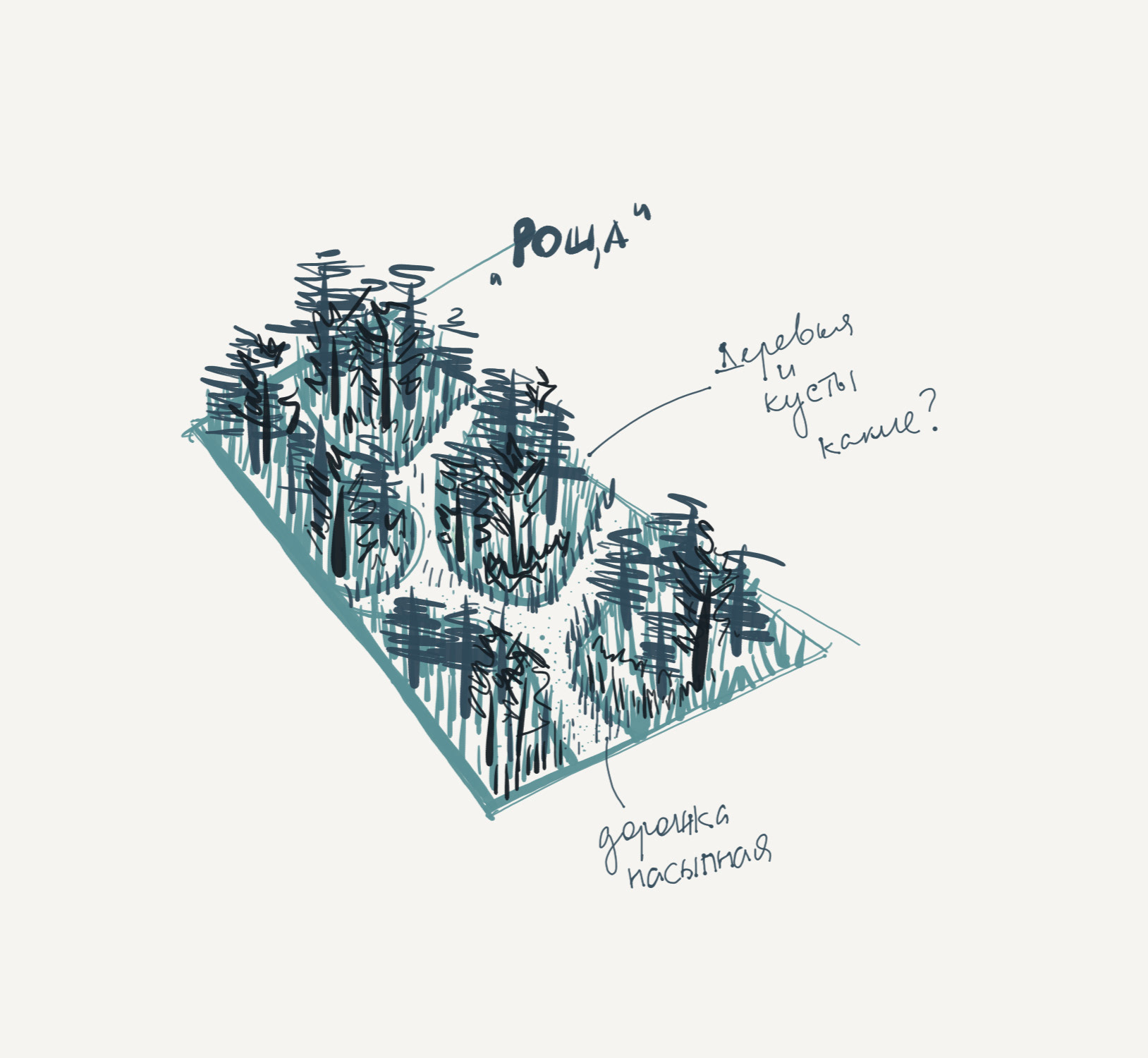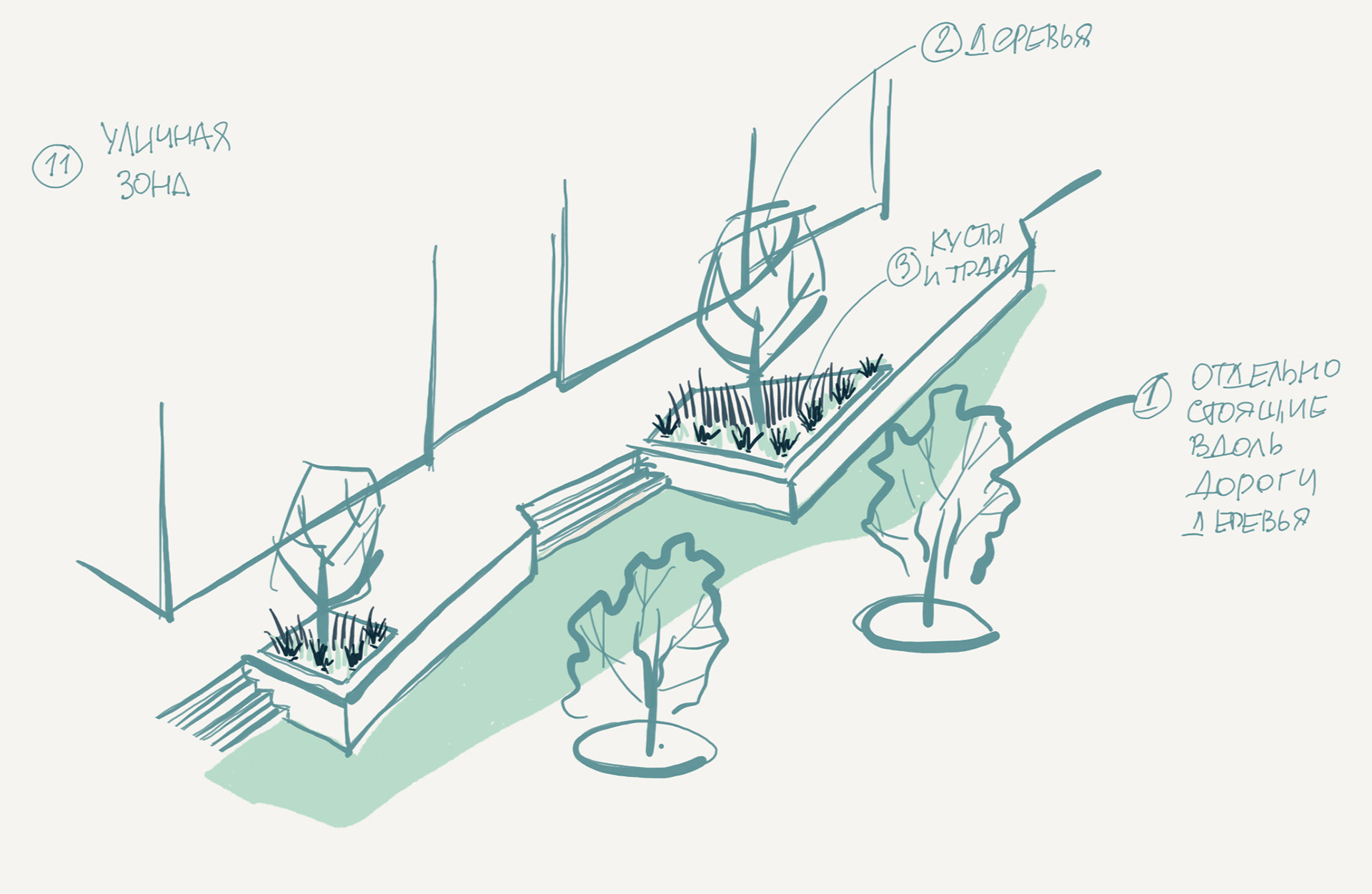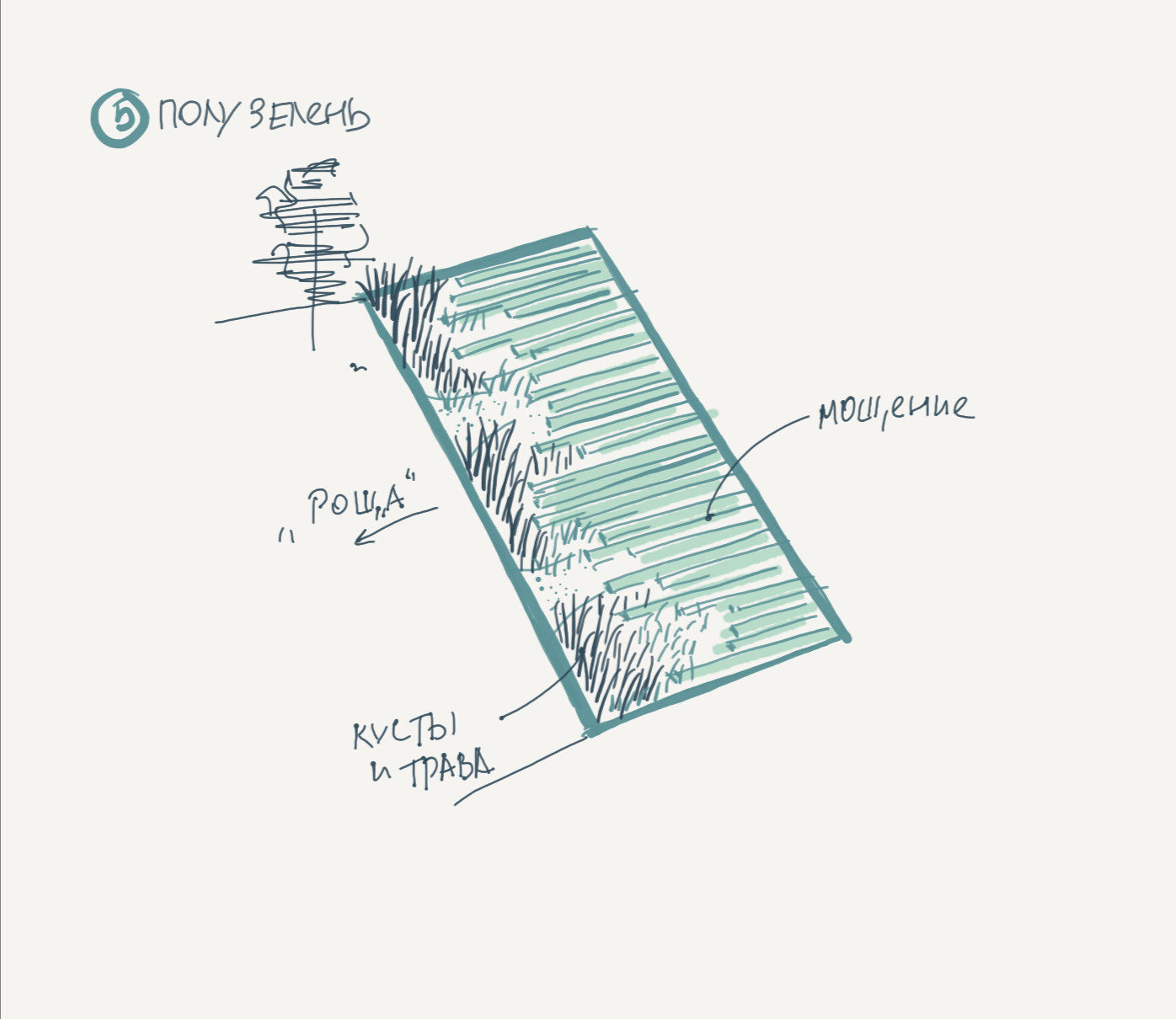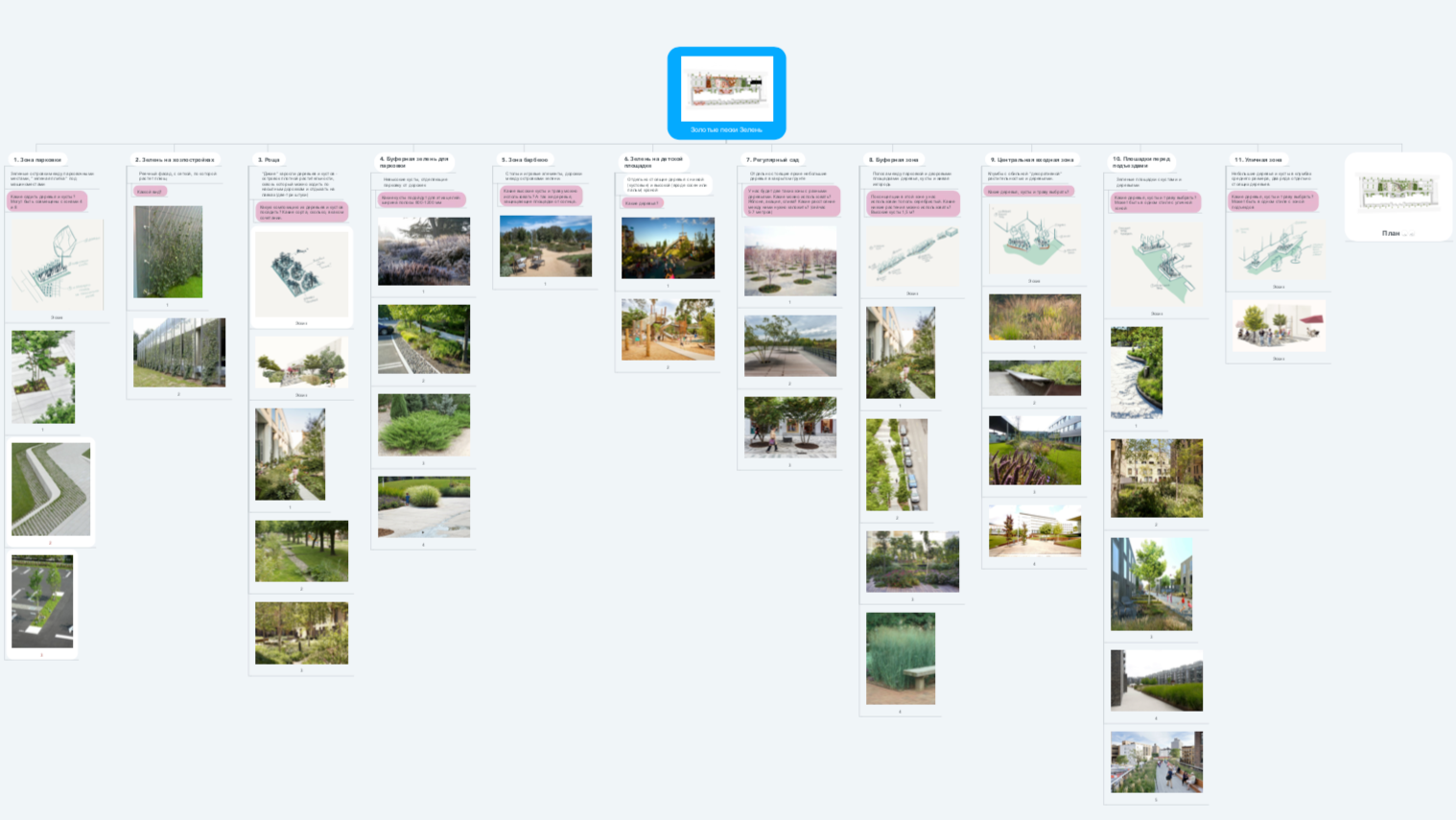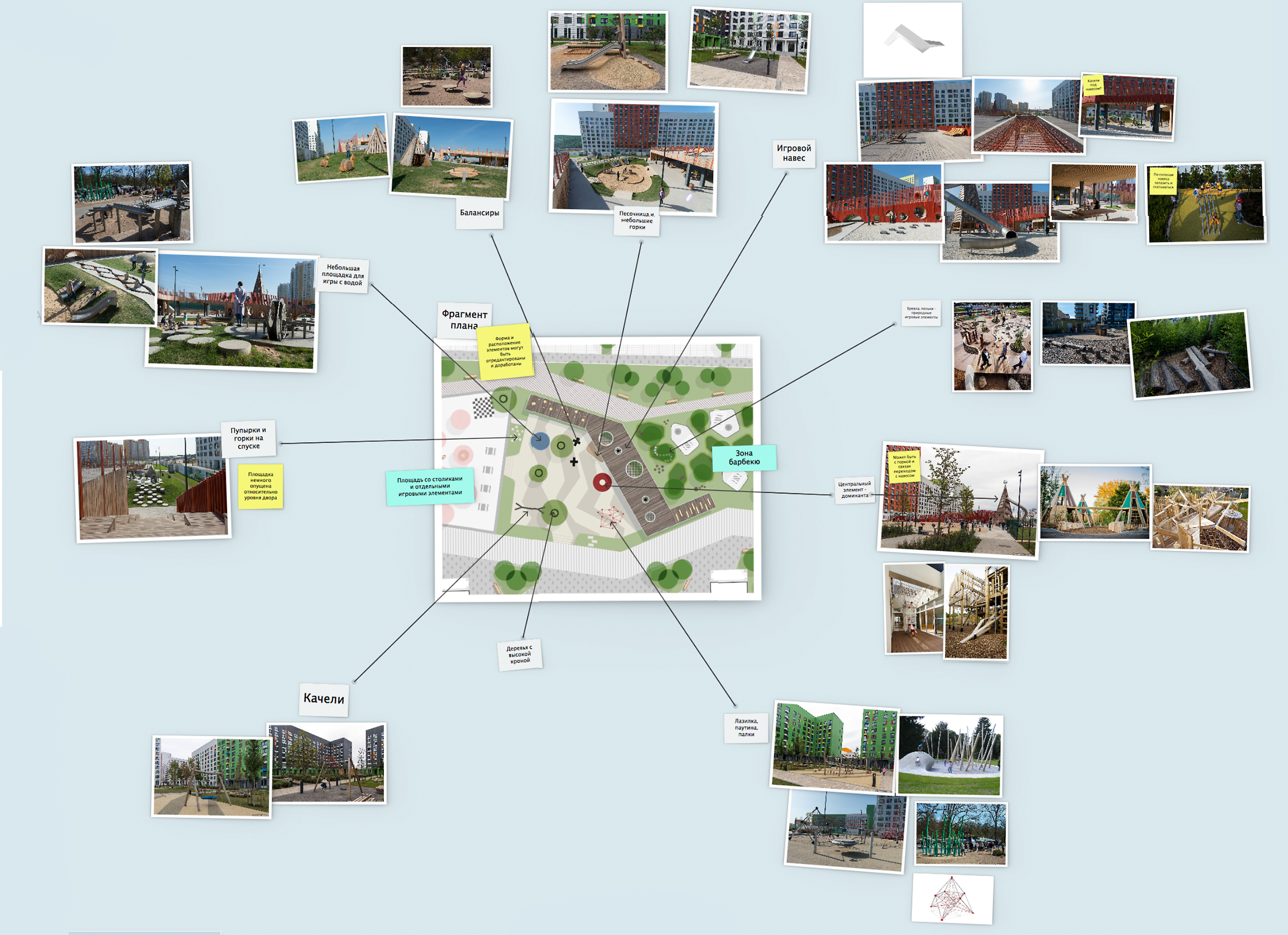 — Here's the plan and the presentation layouts.